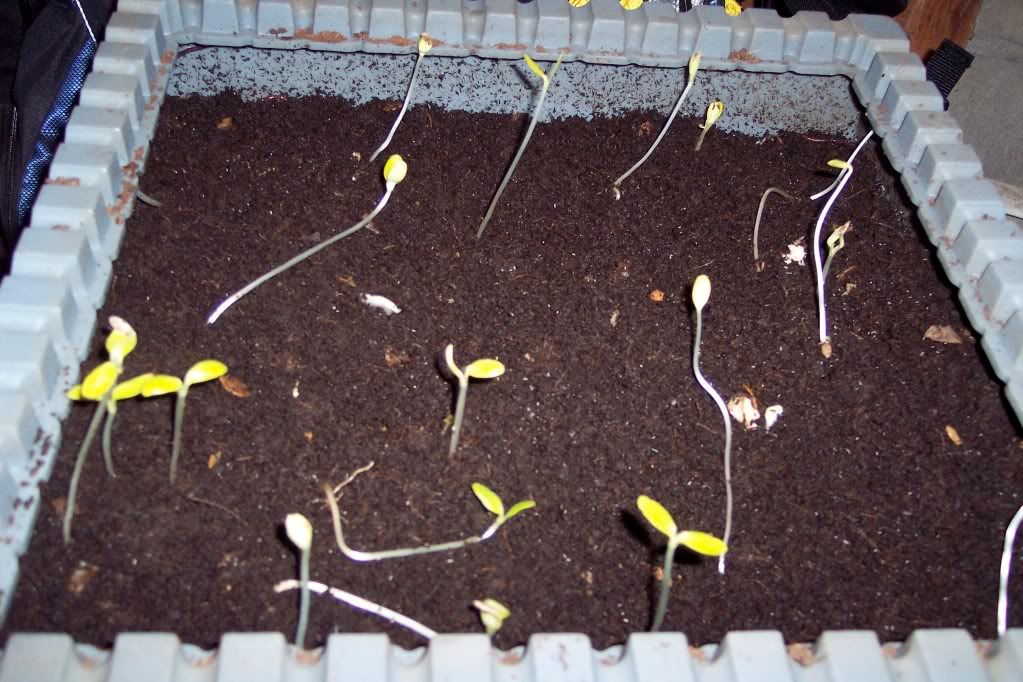 …they finish eating the cucumber scraps and seedlings pop up amid the worm castings.
The kids I met during my author visit to Grand Isle School today loved the pictures I showed them of my basement worm farm (it's research for my second Marty McGuire book!). That reminded me that I haven't posted a worm update in a while.
Never fear…the little guys/girls (worms are hermaphrodites) are doing their jobs well and enjoying a new layer of damp shredded newspaper bedding tonight. The compost you see above is awaiting the end of mud season and will soon be nourishing seedlings in the vegetable garden outside.
Meanwhile, we're trying to decide what to plant this year – a big decision at our house since the garden has a number of raised beds, with each family member responsible for planning and tending to his or her own territory.
Any suggestions? (We're Zone 4 on a good day!) What are your favorite vegetables to grow in the garden?