One of the things I love about living where I do is the proximity to Montreal, just a border crossing and an hour or so up the road. Sometimes it's hard to explain…but the city is always full of unexpected magic. Like this…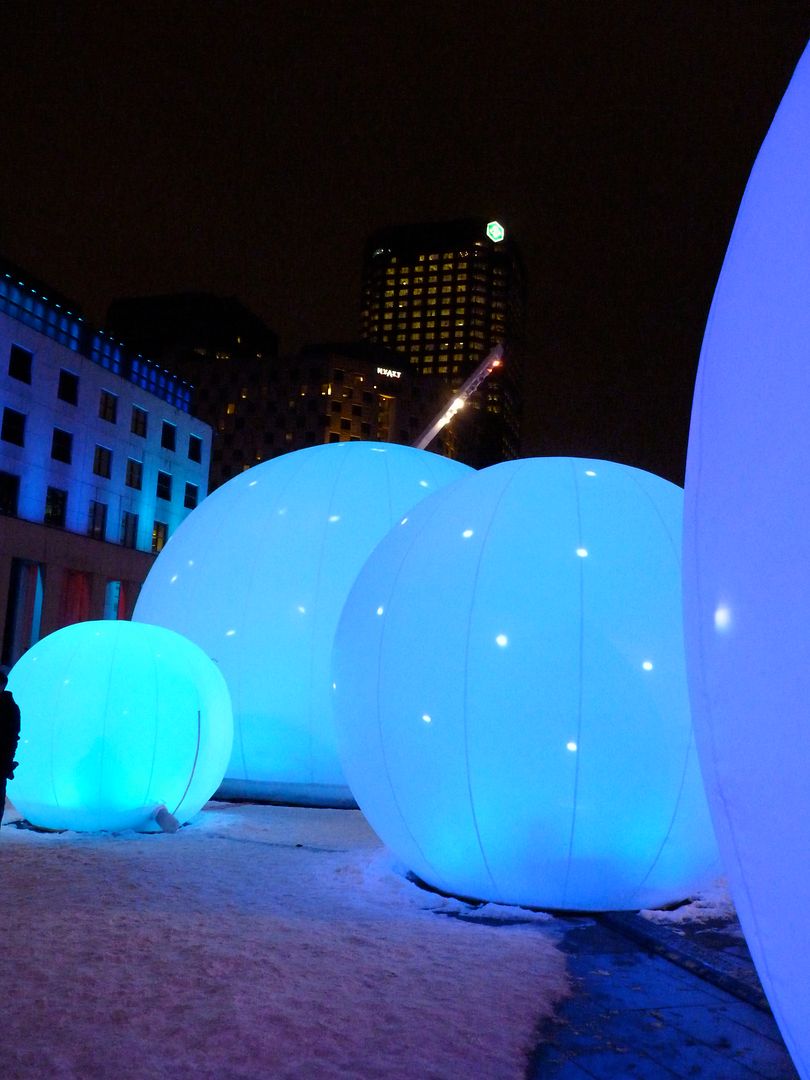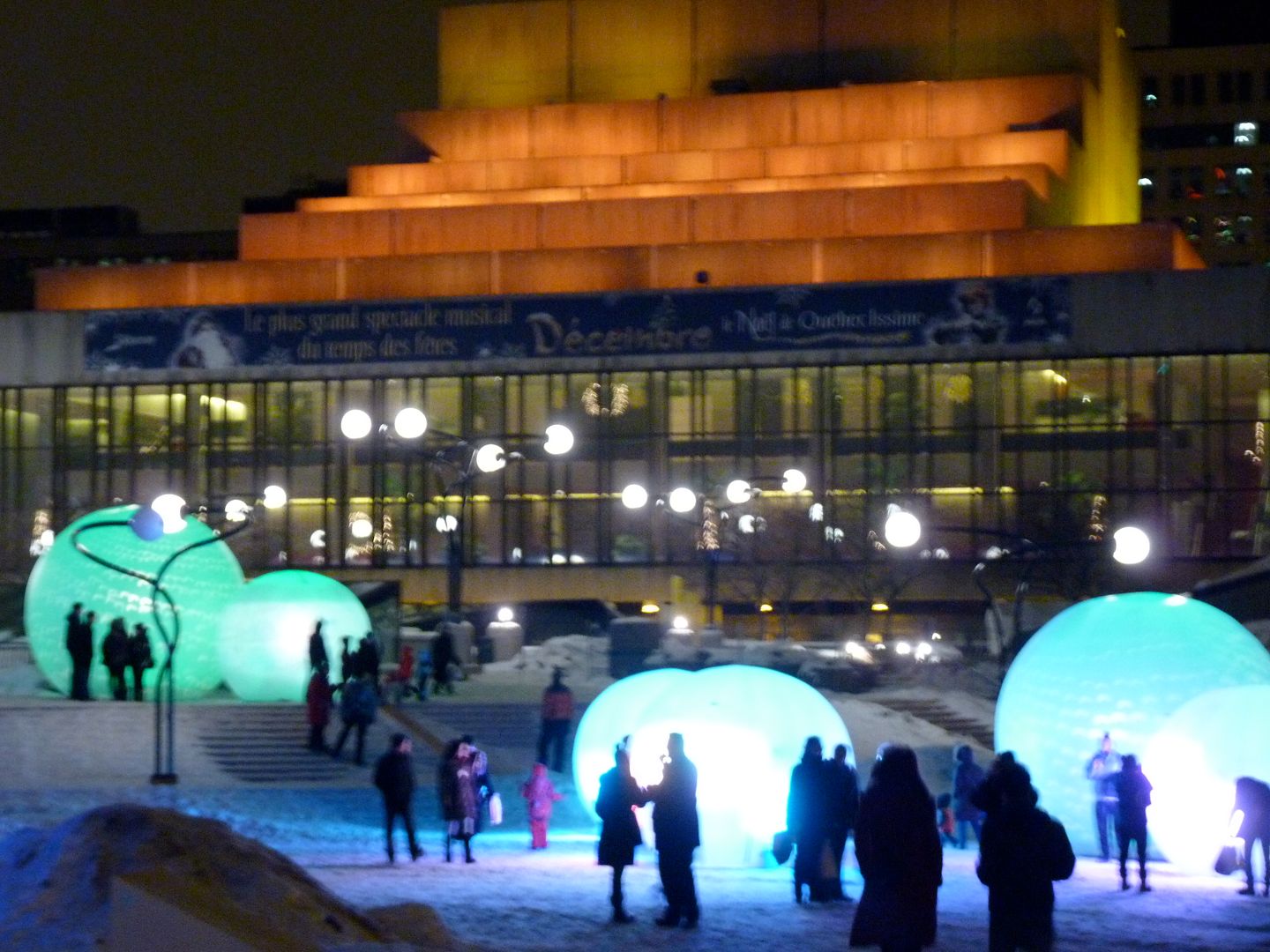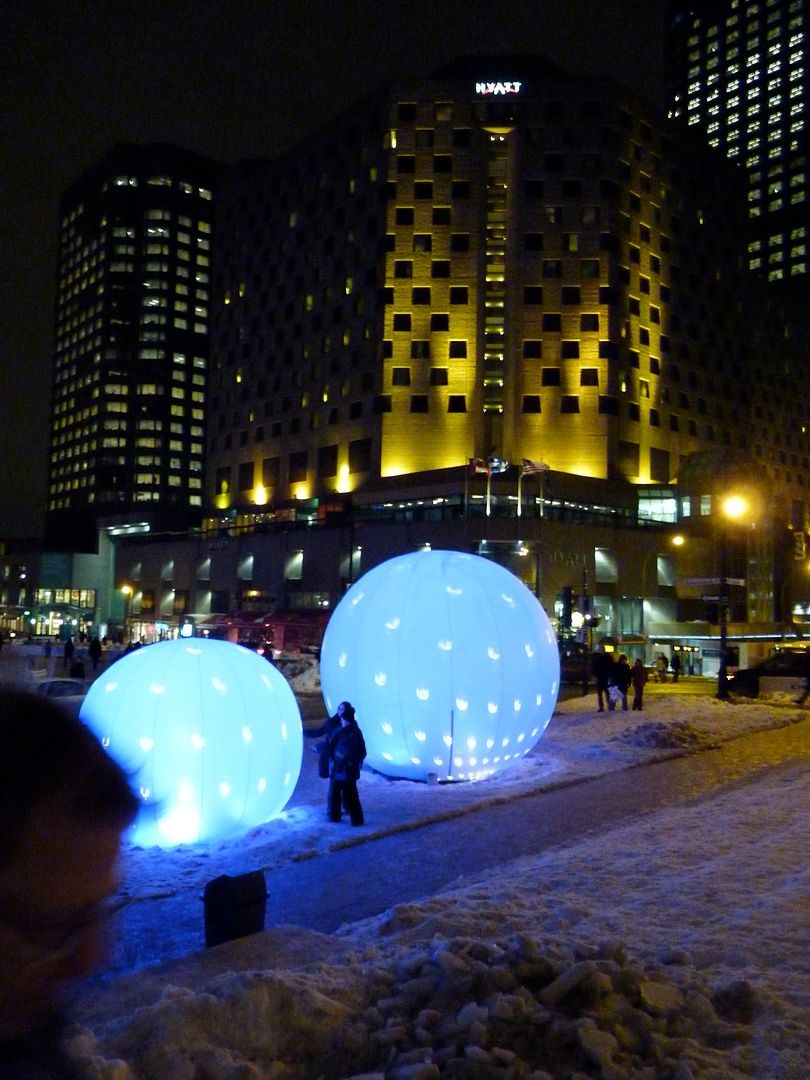 These giant blue spheres lighting up the Place des Arts esplanade are part of an interactive outdoor exhibit called Spheres Polaire. Billed as "light therapy," it's an installation created by Bernard Duguay and Pierre Gangnon of Lucion Média for what seems to be the sole purpose of lighting up a cold winter's night with beauty and fun. The spheres not only light up; they're equipped with motion sensors to generate images and sounds as you interact with them.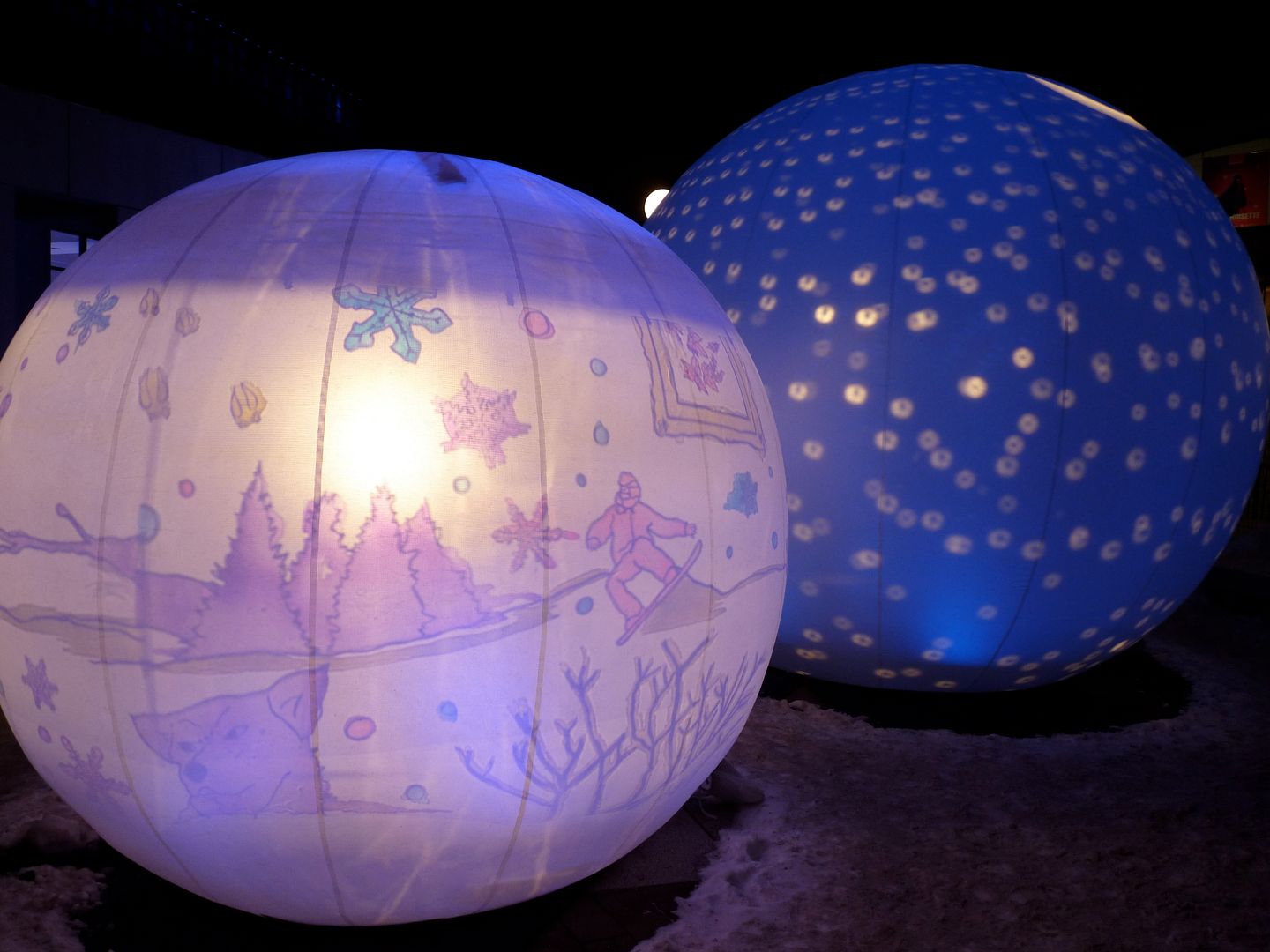 The Spheres Polaires remind me a little of Christo and Jeanne-Claude's The Gates in Central Park, an exhibit I didn't get a chance to see in person. I love the feeling of joy and play that community-based art like this inspires.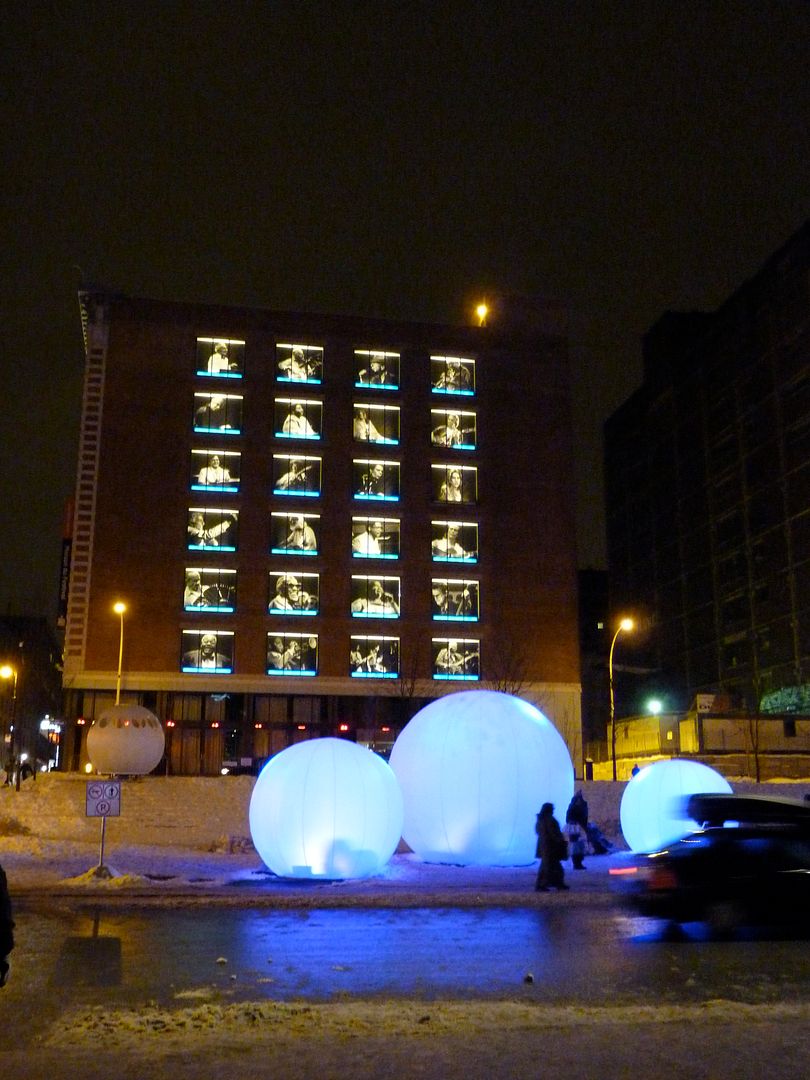 Fair warning… it's tough to pose for a photo silhouetted against one of these and not give in to the temptation of striking silly poses.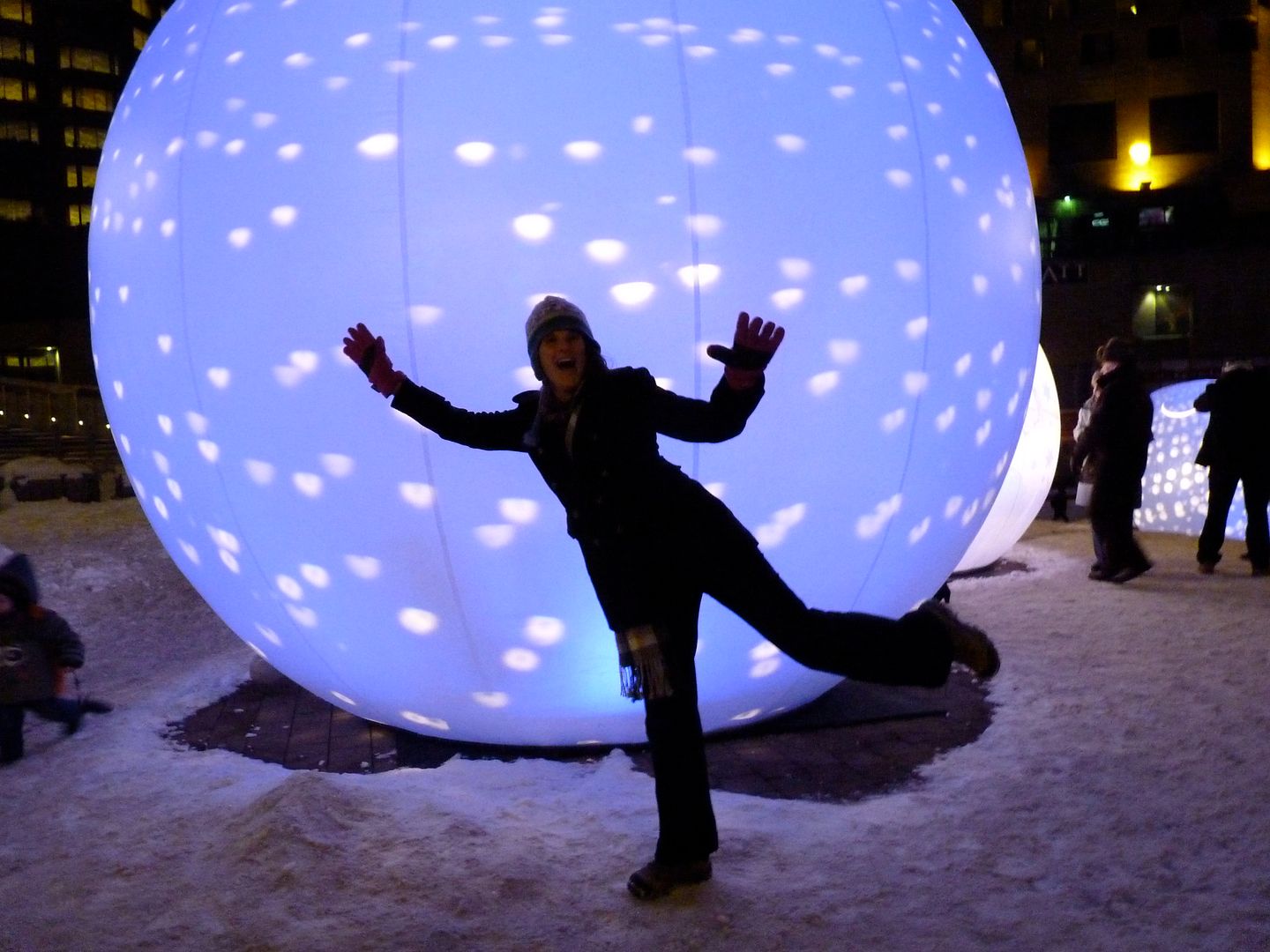 The exhibit will light up all the darkest days of Montreal's winter, running through February 27th.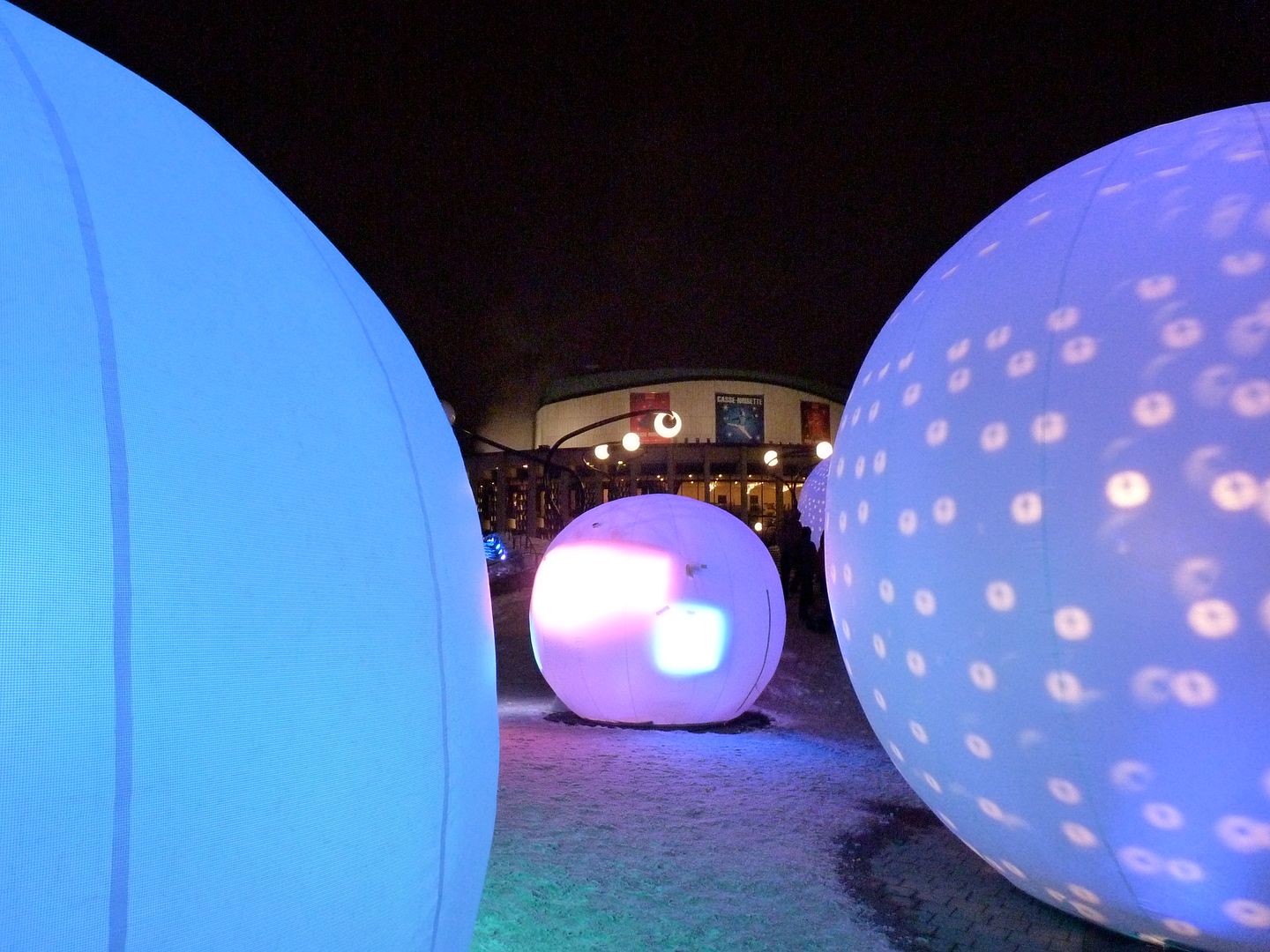 Go see it if you can – it's just awesome.