1. Because an author visit to the public library is front-page news in the local paper.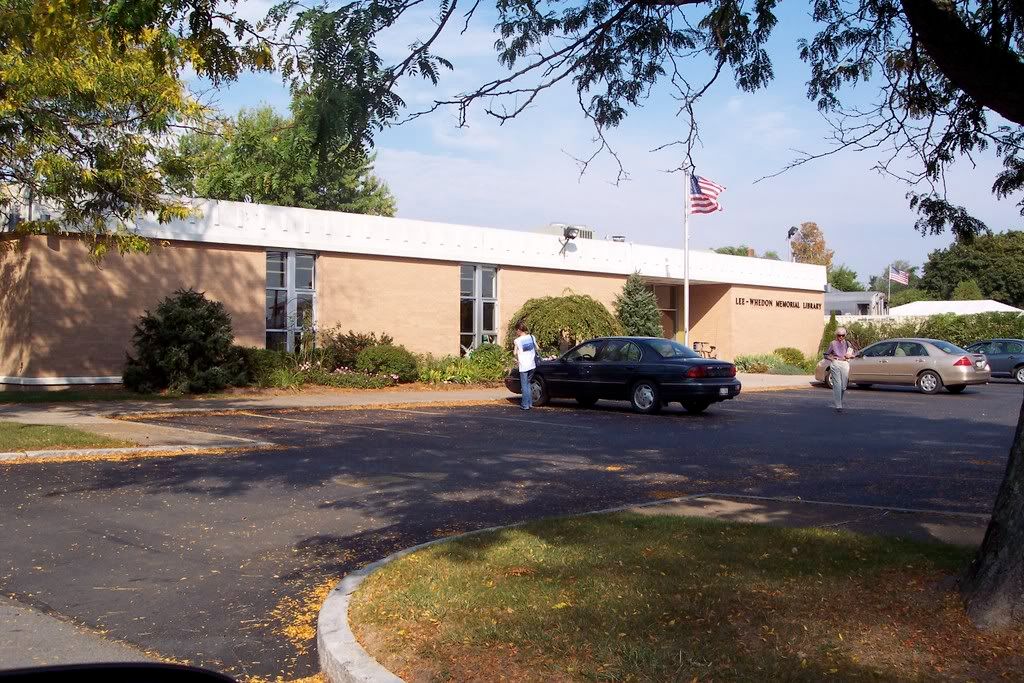 http://www.journal-register.com/local/local_story_277210036.html
2. Because when I showed up for my presentation at Lee Whedon Library, I was greeted at the door by this….

…and greeted inside by more than sixty people who came to hear the presentation on Saturday morning.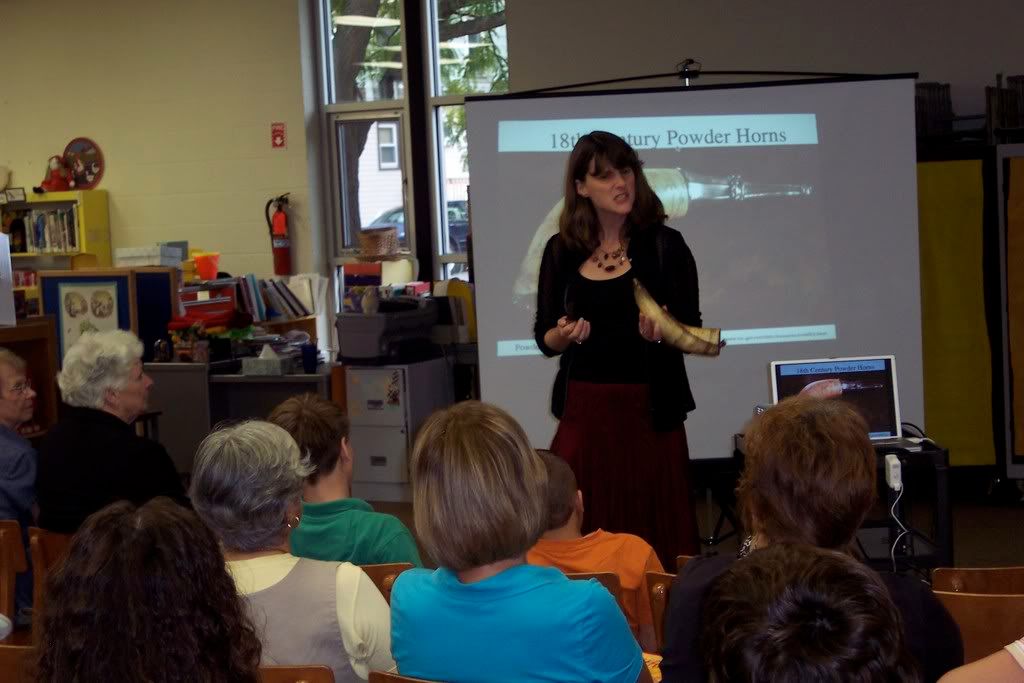 Even though I have a horrible expression on my face in this photo, I had fun giving my presentation on SPITFIRE…really…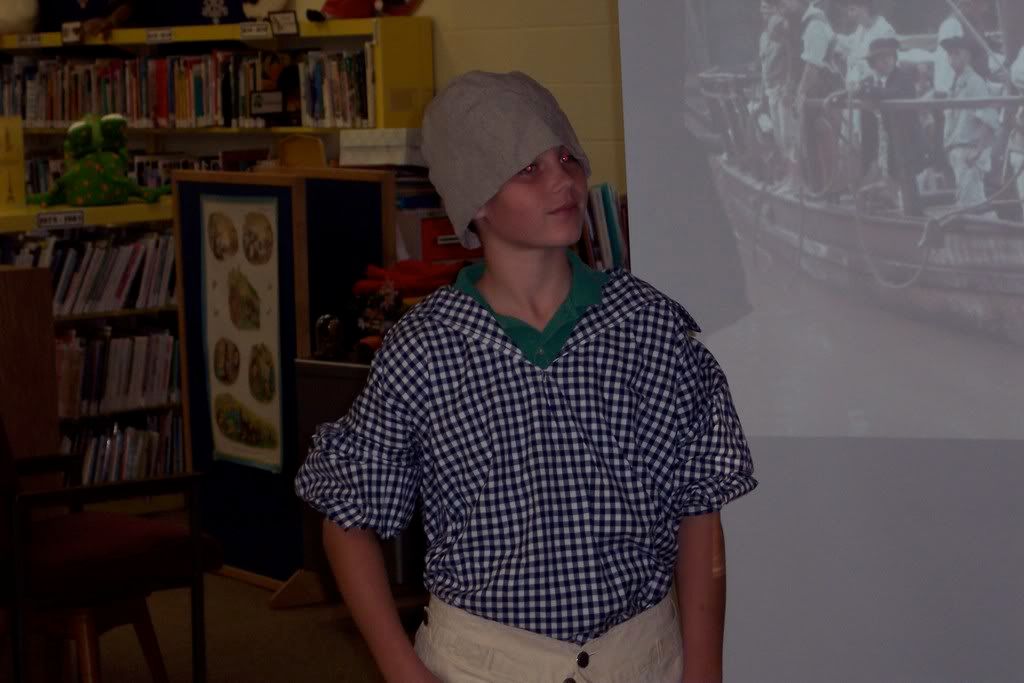 My new friend Thomas did a great job modeling a Revolutionary War sailor's outfit.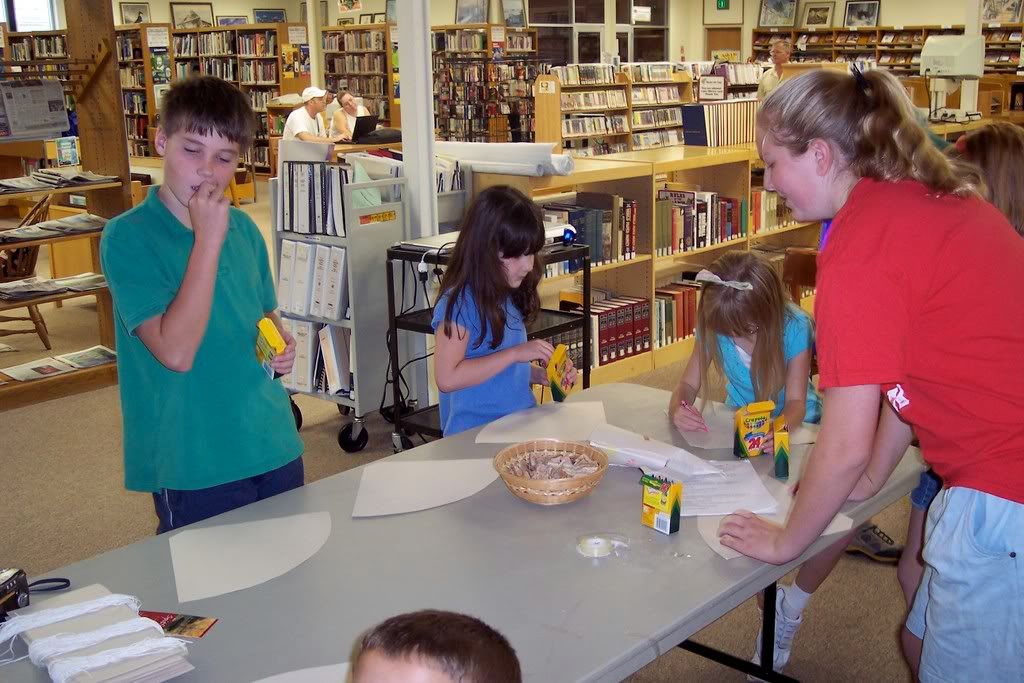 The make-your-own-powder-horn project was a big hit. (Thanks to J for helping kids out with this project while I signed books!)
My mom, artist Gail Smith Schirmer, did SPITFIRE's cover painting and joined me in signing more than 70 books after the presentation.
It was extra special signing books for several of my classmates' kids and some of my former teachers!
By the time the line died down, it was time for us to leave for our second event of the day in Canandaigua.
Medina, NY gave us such a wonderful, warm welcome that it was hard to leave. The town where I grew up remains every bit as friendly and family-oriented as it was twenty years ago, and it was wonderful to be back. One BIG improvement I noticed on this visit… the addition of The Book Shoppe on Main St. – a fantastic, cozy bookstore with a great kids' section. Thanks, Sue, for handling book sales at Saturday's event!