What started with an idea Tweet from author Mitali Perkins turned into quite a party this morning, when authors and kids and parents gathered at independent bookstores all over the country. I spent an amazing morning at Flying Pig Bookstore in Shelburne, Vermont.
Flying Pig co-owner Elizabeth Bluemle had the kids laughing out loud as she shared her two picture books MY FATHER THE DOG and DOGS ON THE BED.
Tanya Lee Stone was there with her upcoming release ALMOST ASTRONAUTS. (I'll be curled up with my copy in front of the fireplace shortly!)
I also met Ann Cardinal, a contributor to the anthology SISTER CHICAS, but Flying Pig was such a bustling place today that Ann had disappeared by the time I went to find her to snap her photo after the signing. I did manage to catch Ray Montgomery and Shannon Gilligan, though. That was a special treat, since I grew up on Ray's CHOOSE YOUR OWN ADVENTURE series, which has just been released again.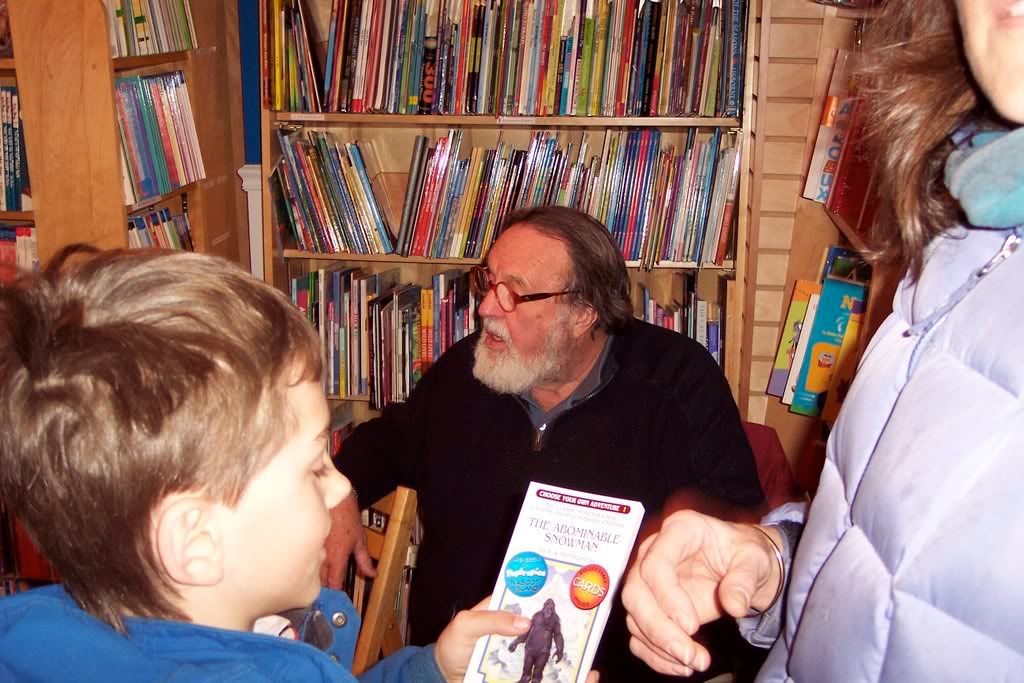 Meeting kids at an event like this is always a joy, but every once in a while, something happens to make the day extra special. Today, that "something" was courtesy of my new friend Madison, a fifth grader who came by to meet me and show me HER first published work — a review of my Lake Champlain historical novel CHAMPLAIN AND THE SILENT ONE that she wrote and had accepted for publication in the KidsVT family newspaper!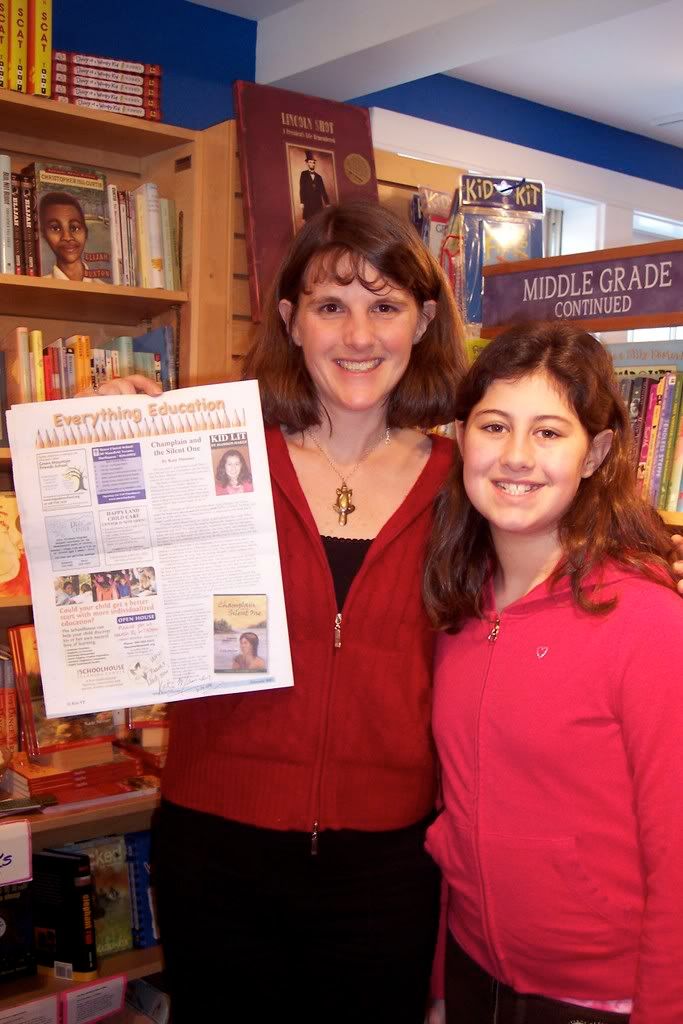 Madison and I made a deal…. I signed a copy of my other historical novel, SPITFIRE, for her, and she signed a copy of KidsVT for me! She's a talented young woman writes her own stories as well as book reviews, and I have no doubt she'll have a book on these shelves some day, too.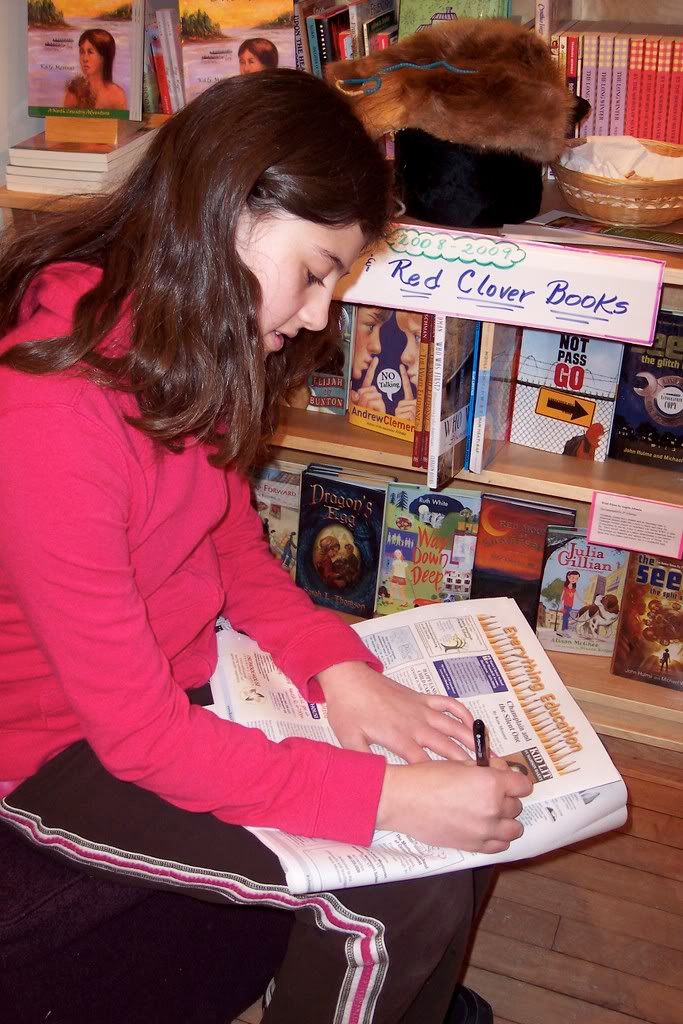 Thanks to Elizabeth and Josie at Flying Pig, along with Mitali and Deborah Sloan for making this awesome event happen. It was a great morning, absolutely full of book-magic. I hope your Valentine's Day was wonderful, too!