Where I live, there's no bridge across Lake Champlain. There's one up north, near the Canadian border, and one down south, where the lake narrows, but nothing here. So if you want to cross between New York and Vermont, you have a few choices:
a) Wait until the lake freezes. Then ski, snowmobile, or drive your pickup truck across.
(Be really careful if you choose a.)
b) Cross on a sailboat, motorboat, jet ski, or kayak.
c) Take the Lake Champlain Ferry.
E and I took the ferry to Vermont this afternoon in perfect last-day-of-June weather. We got out of the car and went up on the top deck to enjoy the sunshine and the view.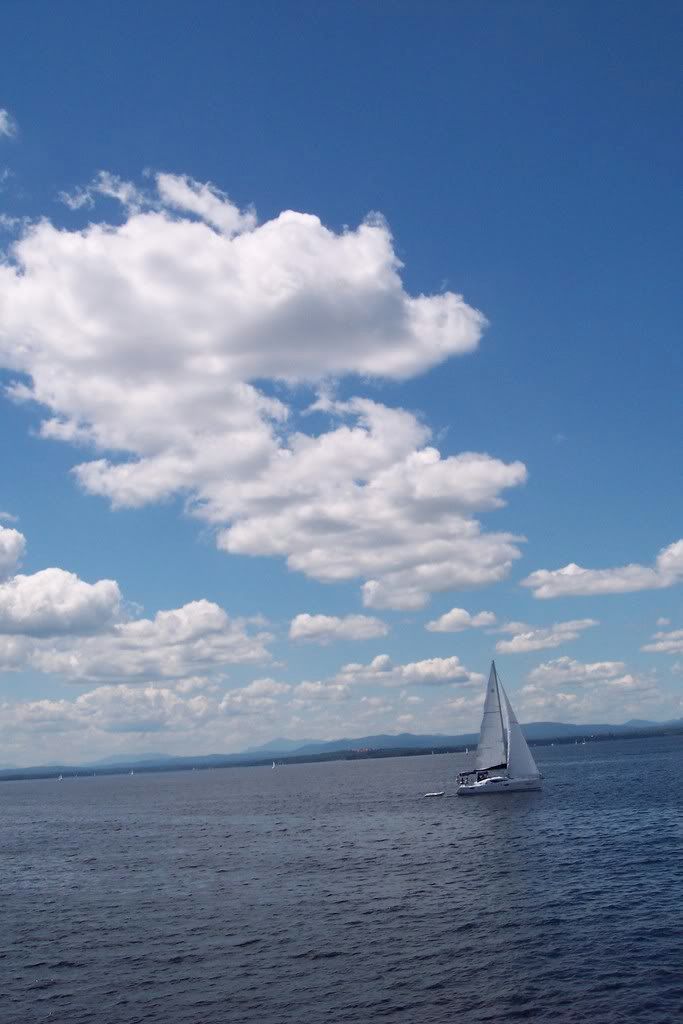 I used to live on the New York side of the lake and work in Vermont, so this ride was part of my daily commute for a while. When you make a trip so often, it's easy to take the journey for granted. Today, though, we were joined on the deck by people who were obviously on the ferry for the first time. They drank in the views, pointed to the sailboats, and snapped photographs…and reminded us just how special it is to cross state lines by boat.
has put together a list of bloggers sharing photographs of their hometowns this week, so stop by her blog and check out the links for many, many more photographs of the amazing places we call home.