Have I mentioned that talking with kids about books and writing is one of the absolute best things about being an author? Today was one of those amazing school visit days, starting first thing in the morning here…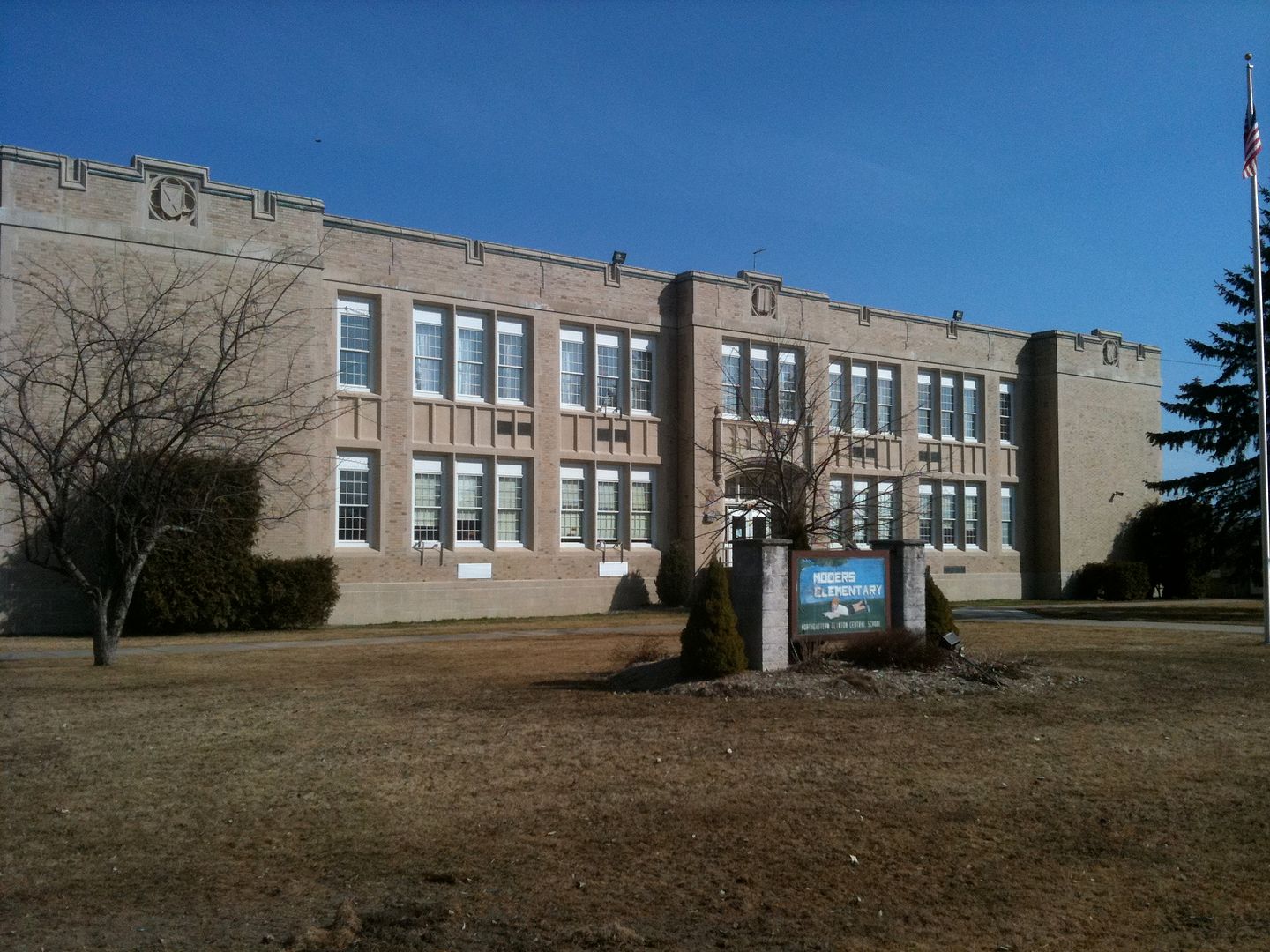 Students from Rouses Point joined the kids at Mooers Elementary School for my presentation "Firing Cannons and Kissing Frogs: The Truth About Author Research." I love giving this presentation because the research process is one of my favorite things about writing, whether I'm holed up in a library searching through old journals and letters, rowing a gunboat replica, sampling chocolate cake at an Italian market, putting on a bee suit to learn what it's like to tend honeybees, or (yes, it's true) kissing a frog. The kids had great questions, including one about writer's block, which I'm going to discuss in a future blog post.
Then it was on to Highgate, Vermont, where the 4th, 5th, and 6th graders were waiting. (They were at recess when I arrived to get set up, and there sure were a lot of jackets flung over the playground fence. No need for them today!) This group had asked for the research presentation as well, and again, the kids had amazing questions about the writing process. The 4th and 5th graders just started working on their own research project called Lake Champlain from A to Z. One teacher kept his class after the talk to ask about planning and outlining, so I pulled up my current project, a funny new chapter book I've been working on in Scrivener, and showed them how I plan with virtual index cards that remind me what scene comes next.
After the presentation and book signing, school library media specialist Helen Bicknell asked me if I'd like to sign the library door. This is a tradition she started with visiting authors, and I was just delighted to be a part of it.
Here I am, defacing school property with my orange Sharpie.
And look! I am in very good company on the library door. *waves to Linda Urban*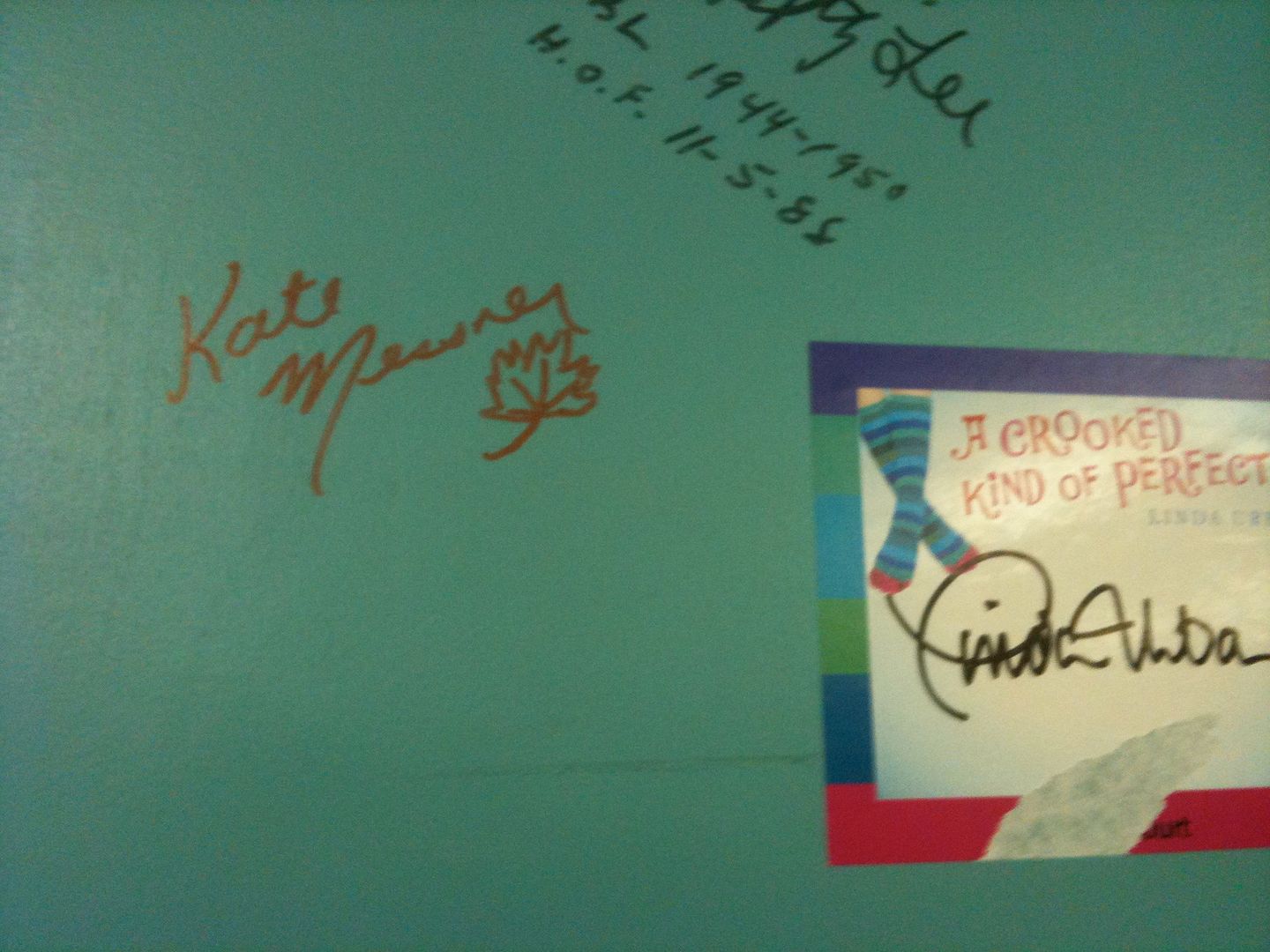 Thanks, Highgate, Mooers, and Rouses Point kids (and teachers, too!) for a terrific day in your schools!