We traveled back in time this afternoon, stepping off an elevator in downtown Montreal into a recreation of the R.M.S. Titanic.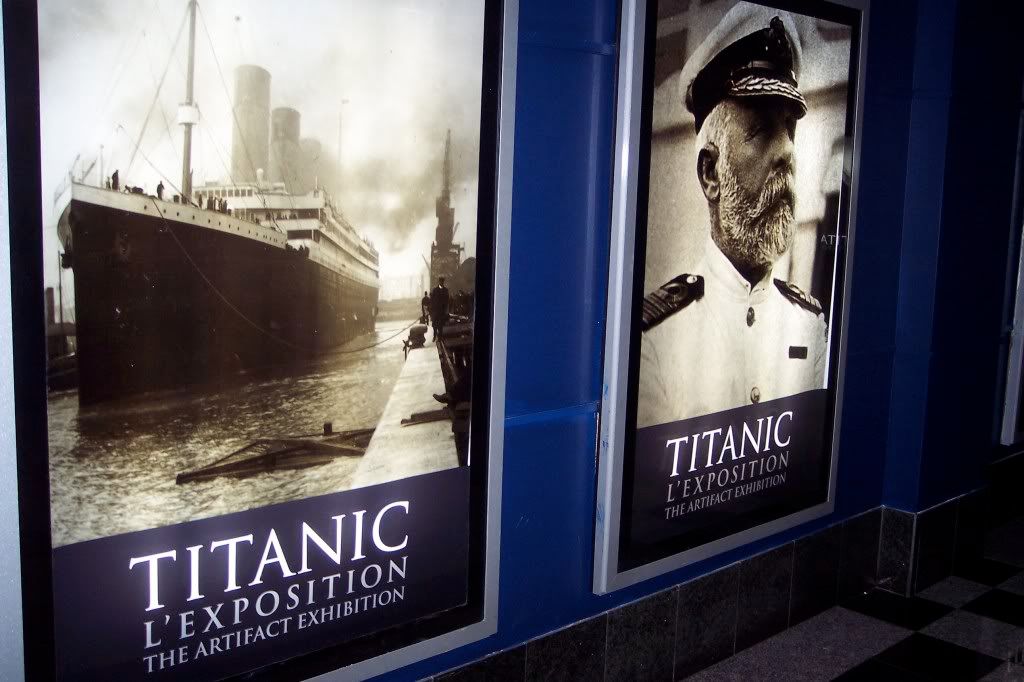 Titanic: The Artifact Exhibition opened in November on the fifth floor of the Eaton Centre. When you purchase your ticket, you're handed a boarding pass with the name and background of an actual passenger from the ship's log. I was a 19-year-old newlywed traveling first class from England to Washington, DC after my honeymoon, during which I had acquired a new dog (true story!). It was a fascinating way to experience the artifact exhibit, especially for the kids, because they could walk through the displays and say, "Oh! That's where I would have slept." E and I were both first class passengers and would have had staterooms like this…
The exhibit includes a depiction of the night sky in the North Atlantic on the night of April 14, 1912, as well as a very small iceberg model — made of real ice so you can get a sense of just how cold it must have been in the water.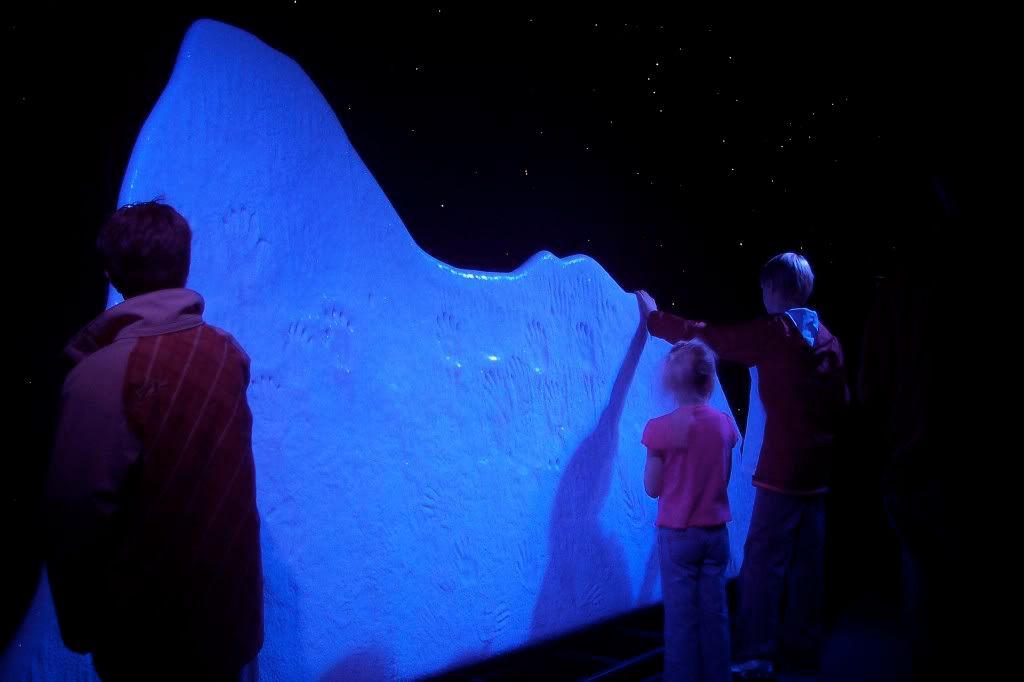 The exhibit ends with a listing of passengers and their fates. We found the names on our boarding passes on the list of survivors, but it was chilling to see the long, long list of names — particularly those of third class passengers — who didn't make it.
I didn't do this on purpose, but one of my photographs, with my camera propped on a glass display case, left some ghostly images amid the list of passenger names.
I love this picture because it captures what I love most about museums and special historical exhibits like this one — they are ghost stories of the finest order. Seeing pictures of the real men, women, and children who spent their last days on the Titanic, seeing their engagement rings and suit coats and eyeglasses, makes it almost possible to hear them whispering their stories one more time.