I love the elementary school science fair. I have plans to sneak back in, even when my kids are grown, just for the pleasure of watching the baking-soda-and-vinegar volcanoes erupt. There's something magical about science fair night…when everyone is herded outside for the messiest of the demonstrations, and the grownups are required to just stand around and watch helplessly while things explode. I find it delightful.
There were volcanoes galore tonight, earthquake demonstrations, solar system models, a trained mouse, some really terrific rockets, and a most spectacular Mentos/Diet Coke display…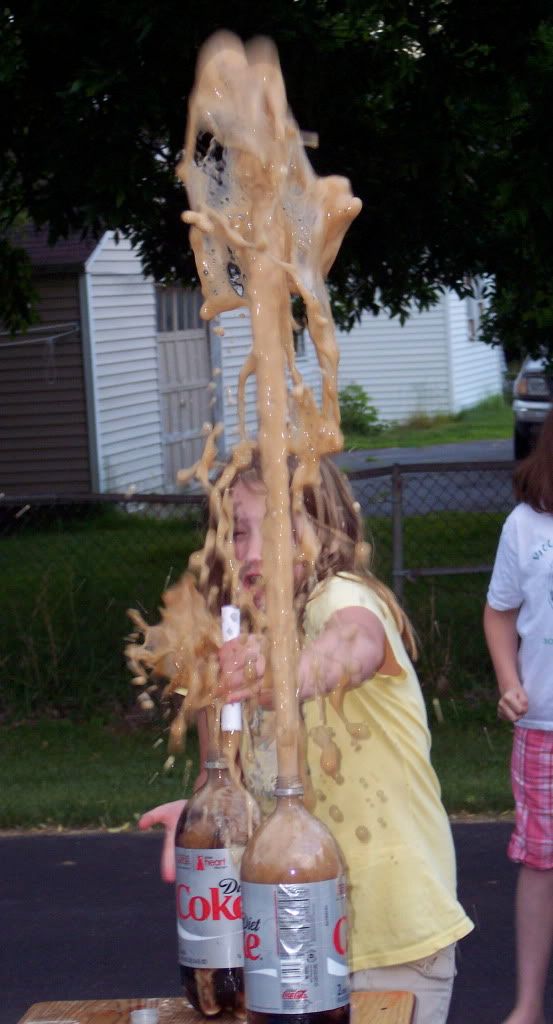 We all clapped and cheered. And if I ever write a book about a science fair, you can bet your Mentos this scene will make an appearance.