Be warned. This is one of those rambling, little-bit-of-everything posts.
First the boats… which were a theme of the League of Vermont Writers summer picnic at the Lake Champlain Maritime Museum last weekend. The League invited me to be one of two speakers for the event, and we had a great time talking about research for both historical fiction and for more contemporary pieces. I was so glad I stayed to hear poet Daniel Lusk speak after lunch, too.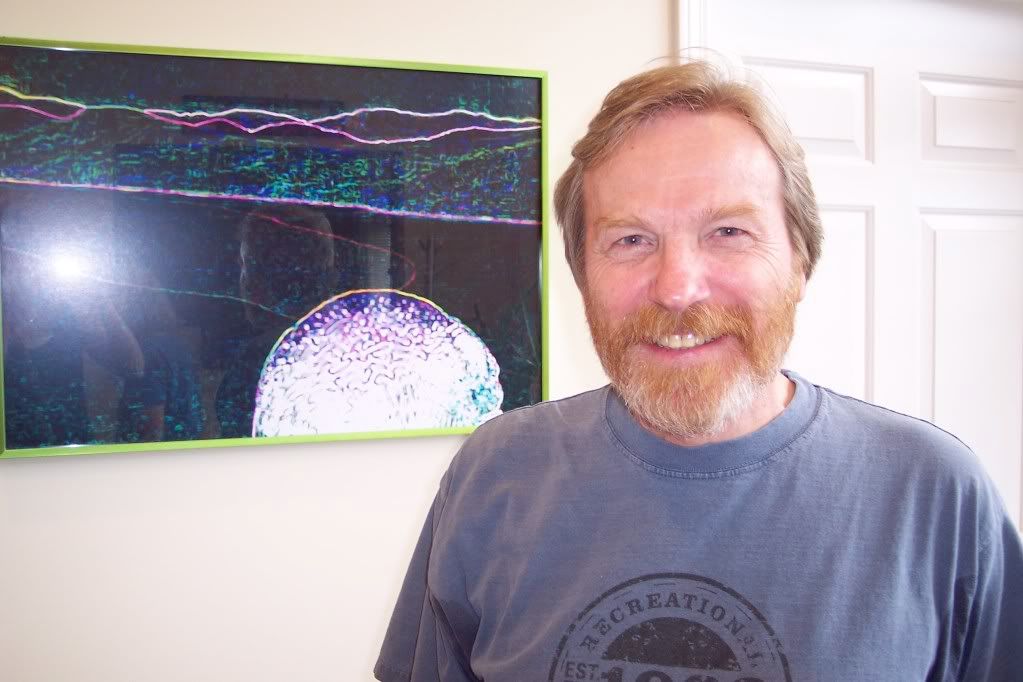 He was charming and read from his latest work-in-progress, a collection of poems inspired by what's under the surface of Lake Champlain, from fish to shipwrecks, to our elusive lake monster, Champ. And for those of you planning to attend the Burlington Book Festival this fall, take note… Daniel will be reading from his work at Burlington's Waterfront Theatre on September 27th. He wasn't sure what time yet, but if you check the festival website, I'm sure they'll have a schedule posted before long.
In other news this week, my husband and I have spent a fair amount of time rescuing our dock pieces from waves as Lake Champlain's water level continues to rise with all our summer rain.
I think naked docks look funny, don't you?
After we finished lugging all the pieces around, I plopped down on the sun porch and devoured my ARC of this book in a single day.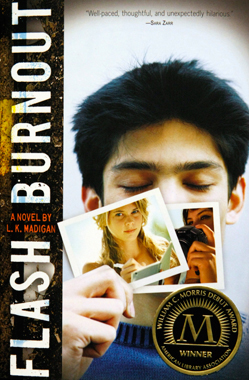 Don't miss this one when it comes out in October. L.K. Madigan's FLASH BURNOUT has one of the best teen boy voices in any book I've ever read. I can't begin to tell you how many times the dialogue made me laugh out loud. So, so perfect and funny. But not fluffy either – this book has a way of being hysterically funny and deeply profound all at once, and it tackles some tough issues. I loved it and was sad when I finished. Up next on my reading list (and saving me from too much pouting) is THE EVOLUTION OF CALPURNIA TATE, which I've heard great things about, too.
I haven't had much reading time today yet because I spent the afternoon at the public library in Alburg, Vermont for a presentation about my second Lake Champlain historical novel, CHAMPLAIN AND THE SILENT ONE. No matter how many presentations I give, I'm always moved by a welcome like this.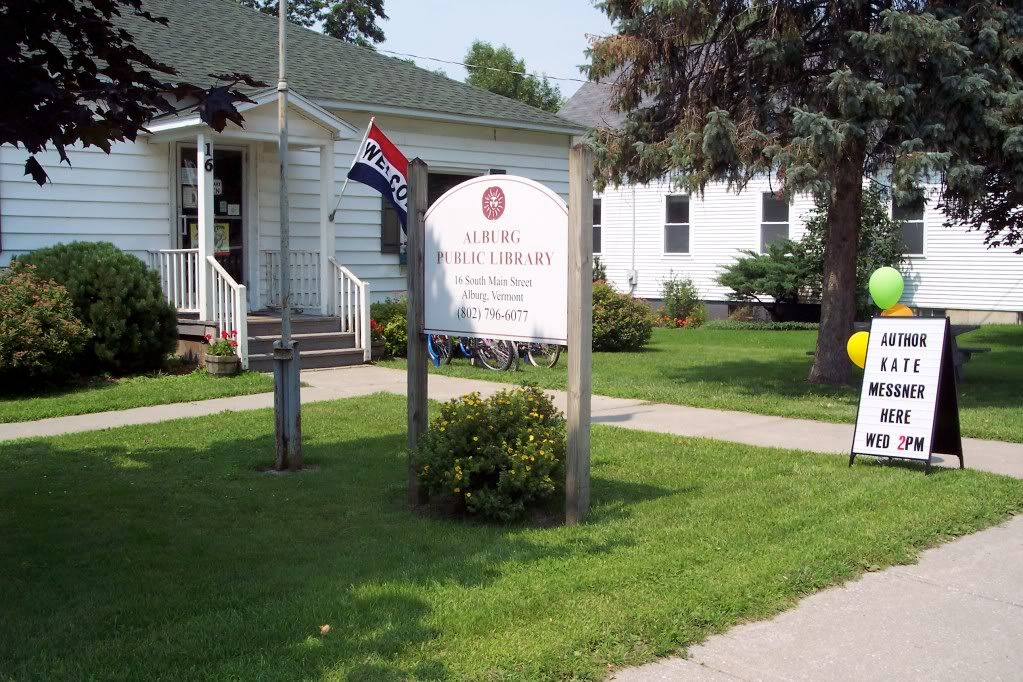 Those balloons have had me smiling all day. And I loved the group of people who came out for this event, a mix of all ages, including a high school freshman who just had her own poem about the Holocaust published. It was fun to talk about writing with her and her sister!
My other big highlight of the week was a research appointment to help me write a new scene in SUGAR ON SNOW, my middle grade ice skating novel that's coming out with Walker Books in 2010. The main character's friend takes care of the bees in her family's apple orchard, and I've decided to set the new scene there. (If you read the book later on, you will see why – it just fits the mood of the conversation perfectly.) So yesterday, in 87-degree weather, I met up with a delightful area beekeeper (thank you, Dave!), zipped myself into a borrowed beekeeper's outfit, and got to work watching and listening to 100,000 honeybees and learning how to care for them.
It's probably good that you can't see in the photo how sweaty I was. Despite the heat, it was a fantastic afternoon, and I learned some amazing things about honeybees, some of which are perfect for the new scene and some of which are fascinating but don't belong in my book, and so I'll just quietly enjoy those. For those of you who write & research, it's a challenge, isn't it? Knowing what has to be left out, even when it's information you love?
The Alburg Library was my last author event until Labor Day weekend, when we're throwing a launch party for THE BRILLIANT FALL OF GIANNA Z. More on that soon, but for now, know that you're invited to Flying Pig Bookstore in Shelburne, VT on Saturday, September 5th at 11:00. Nonna's famous funeral cookies from the book will make their debut, too!
For now…it's back to the revision, with some camping, family visits, and general summer frolicking sprinkled in, too. I hope you've had a terrific July!