Lots of thankfulness to go around this week…
1, I'm plugging away at my revision for SUGAR ON SNOW, stealing bits of time wherever I can. I used to feel like I needed big chunks of time to get anything done, but that idea has sort of faded away for me, and I'm thankful for that. It makes it so much easier to find writing time when I'm not holding out for the two-hour block.
2, My brother Tom just finished his last training run for this year's Marine Corps Marathon to raise money for autism research. I don't get to see him much because he lives out in Colorado, and traveling with a teenager who has autism is a challenge, to say the least. But I'm so, so proud of his dedication to his family and his work with autism research, and I'm thankful I could help out with his efforts this year. Here's a link to his fund raising page in case you'd like to pitch in, too – I know he'd appreciate it.
3. Tomorrow, I'll be spending the day at the NYS English Conference in Albany, signing books and generally making merry with the folks at the wonderful Merritt Books, the official conference bookstore. I'm looking forward to chatting with teachers and touching base with some writer friends, too!
4. On Saturday, I'll be at Bear Pond Books in Montpelier, which makes me happy because it's a fantastic indie bookstore with a great kids' section. The event is at 2pm if you're in the area and would like to come by . I'm making Nonna's funeral cookies. Come on…you know you want to taste them…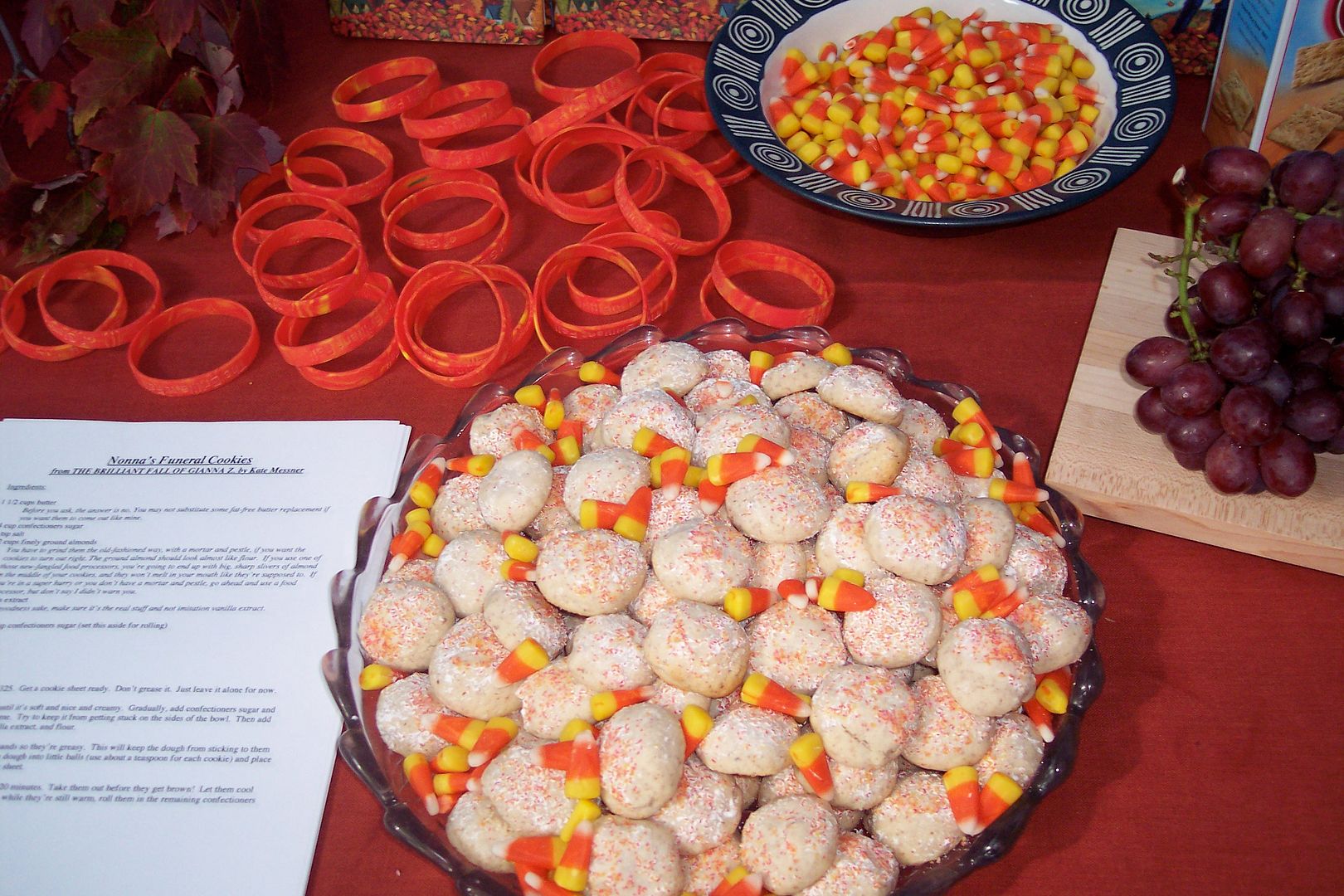 5. Ever notice how little things can make a big difference in your day? It was almost four this afternoon and I was wrapping up work in my classroom when one of my students came running into the room. "My friend made cookies for the swim party today. They're chocolate chip and we thought you'd like one!" She put it on my desk on a napkin with a huge smile that brightened my day even more than the cookie.
What about you? Who made one of your days brighter this week?