Today was one of those amazing, amazing author visit days. I talked with kids about books, was given beautiful artwork, had a fabulously fun lunch with some fourth graders, laughed a lot, and even cried a tiny bit… I'll tell you why in a minute, but first, a HUGE thank you to the teachers, librarian, and kids of Saranac Elementary.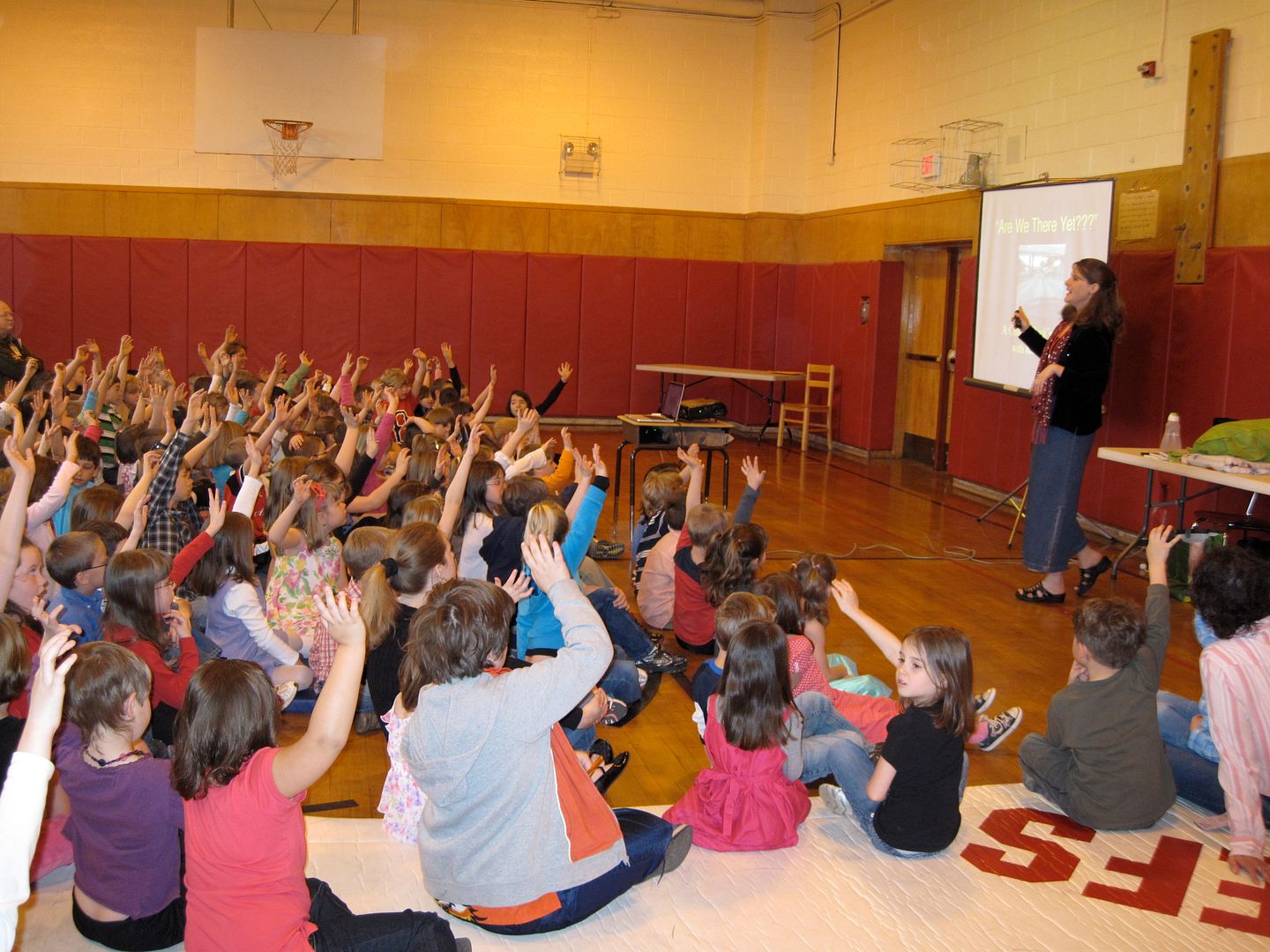 All these hands are up in response to my question about long car rides & whether anyone has ever asked "Are We There Yet?" (Sometimes writing a book can feel that way, too!)
When the third and fourth graders got to the gym, one of their teachers approached me with a copy of The Brilliant Fall of Gianna Z. "We have four pages left, and we wondered if you'd like to read the end." She didn't have to ask twice.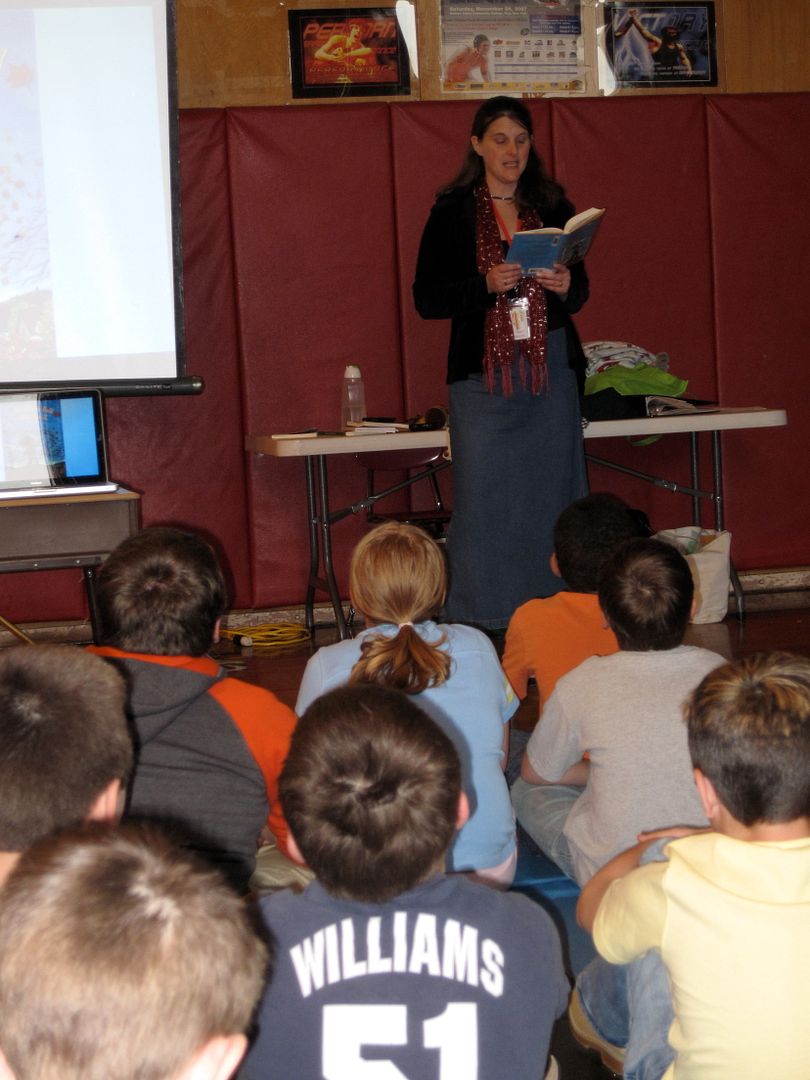 It was so special to get to finish up the book with these students, and they had great questions & observations about Gianna and her family.
Then it was off to a special lunch in Lisa Napper's fourth grade classroom, where the kids had some surprises ready for me. Lunch, cookies…and art!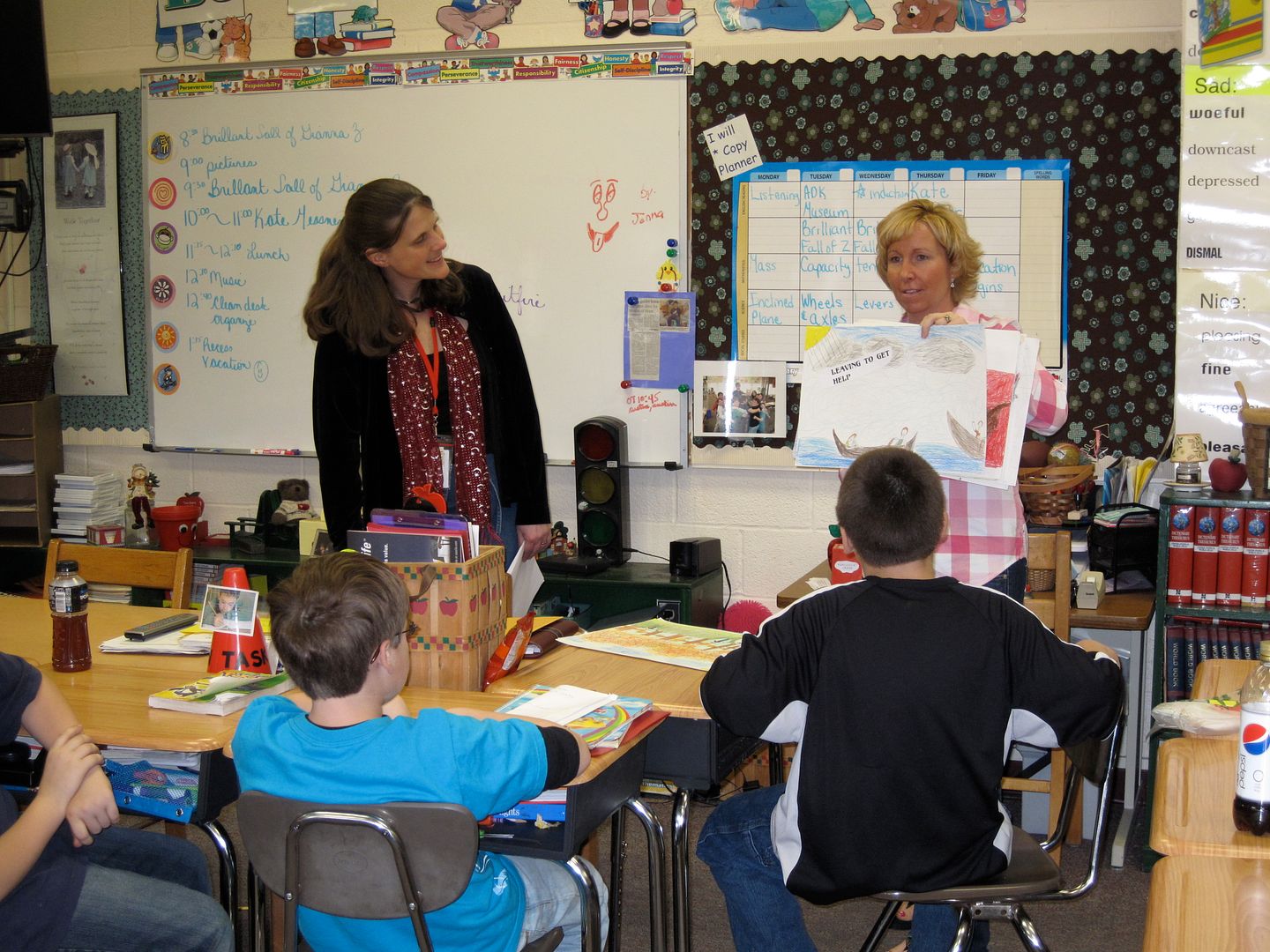 The class had read all three of my books in preparation for our visit today, and each student chose a scene from Spitfire to draw. There are definitely some budding illustrators in this group!
After lunch, Mrs. Napper showed me something that gave me goosebumps. If you've read The Brilliant Fall of Gianna Z, you know that Gianna's grandmother is struggling with memory issues and (mild spoiler ahead) her family makes a memory book — a sort of scrapbook to help her remember the things that are slipping away from her. The scrapbook in my novel came from my imagination; I pieced it together in daydreams and notebook scribbles.
But when Mrs. Napper was reading that chapter of Gianna Z. aloud to her class, she recognized that memory book. She made one for her own grandmother.
Mrs. Napper's Nana was 98 when she died. Turning the pages of this book, I couldn't help feeling a little sad that I never had a chance to meet her. She was clearly a beautiful, beautiful woman and so very loved. But like Gianna's grandmother, she was having problems with her memory. This book gave her back the story of her life, one loving page at a time.
She read it every day.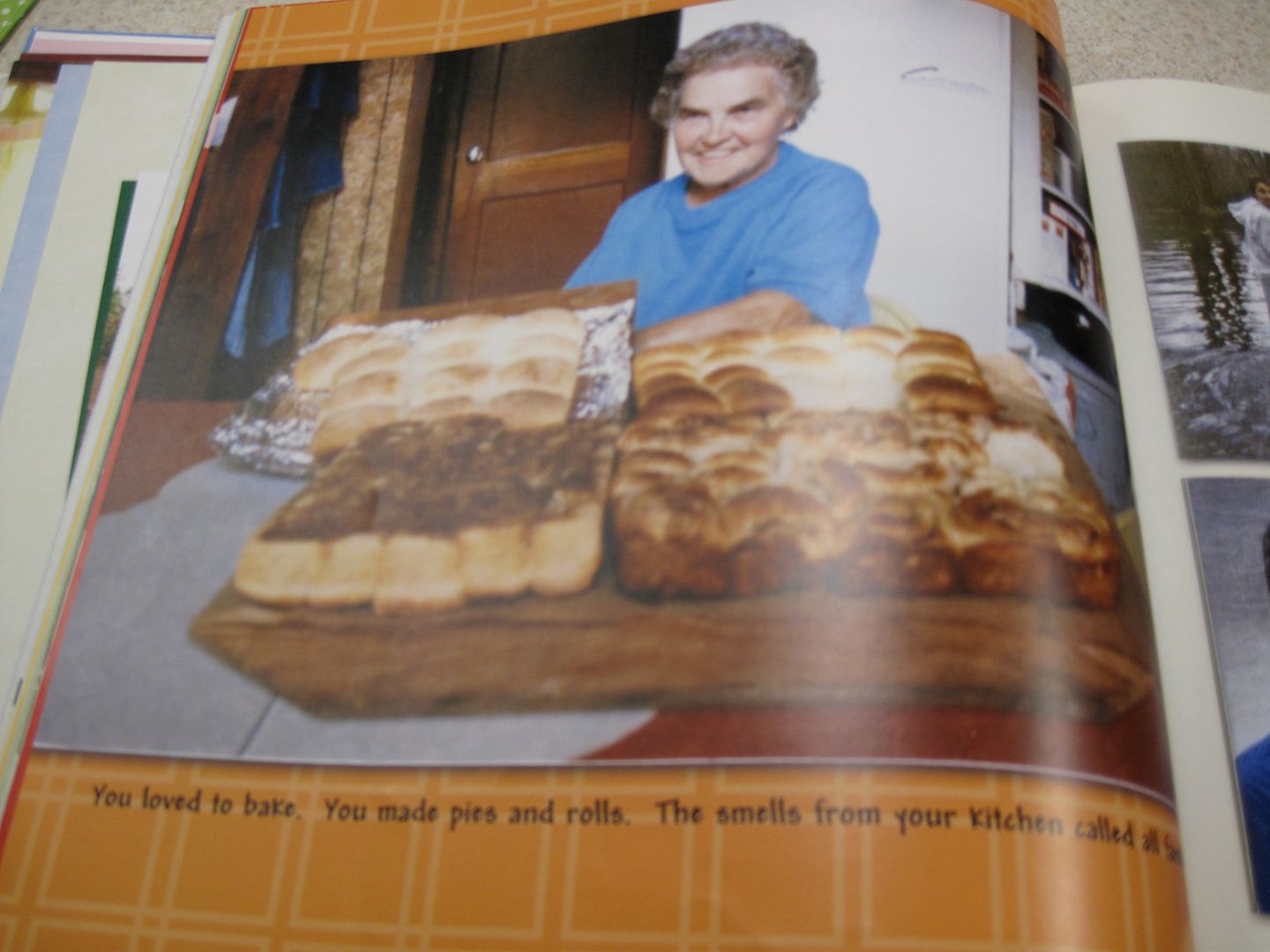 And yes…this is the part of the day that made me cry a little. It is a beautiful, beautiful book, and I'm so thankful that Mrs. Napper brought it in to share with me and her students…and gave me permission to share it with you.
Thanks, Lisa…and Rebecca…and all the teachers and kids at Saranac. It was a day I won't forget.