Yesterday was one of those school visit days that writers dream about when their first book is released. I spent the day at Madill and Kennedy Elementary Schools in Ogdensburg, NY and spoke to about 400 4th, 5th, and 6th graders — all of whom had read at least part of Spitfire.
My morning drive started at 5am so I could get to Madill Elementary for an 8:15 presentation. Madill students share their artwork in displays all over the cafeteria, where I was waiting for my presentation to begin. I loved seeing all their creations, but this project has to be one of my favorites of all time…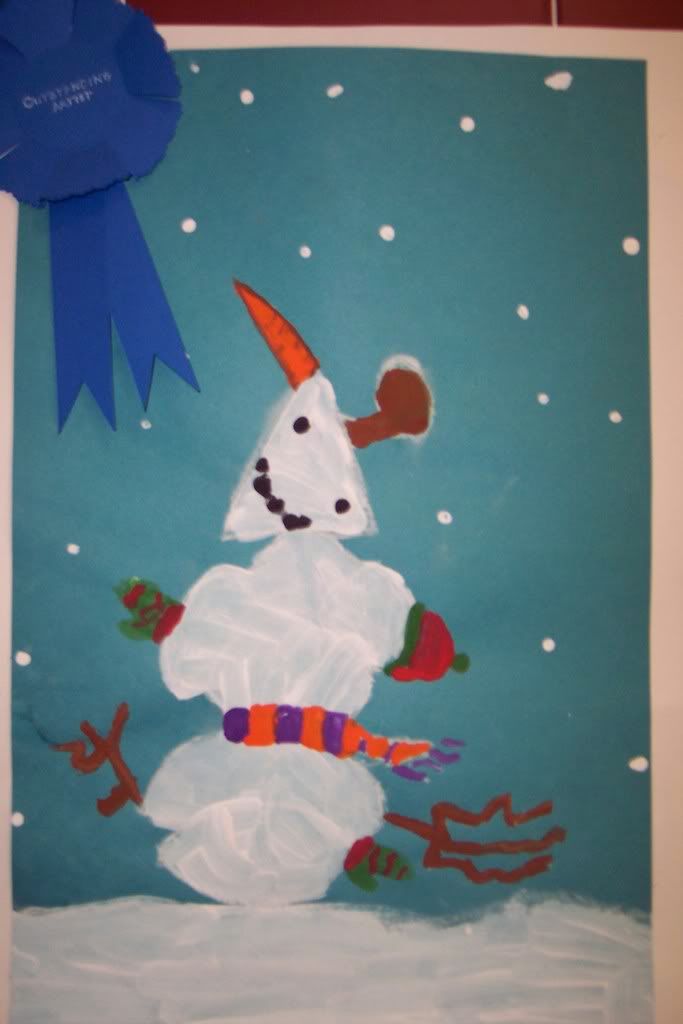 A young lady named Madison introduced me to kids who had fantastic questions about researching historical novels, Spitfire, and the American Revolution. They especially liked sampling the hardtack and watching a classmate try to disguise herself in 18th century boys' clothing like my character, Abigail, did.
Then it was off to Kennedy Elementary, where I was introduced by Nathaniel, who has read more books than anybody else at Kennedy this year. Seriously, Nathaniel was one of the students who joined me for lunch in the library — I couldn't find anything he hasn't read. The Kennedy kids were fantastic, too. Doesn't this look like an enthusiastic bunch?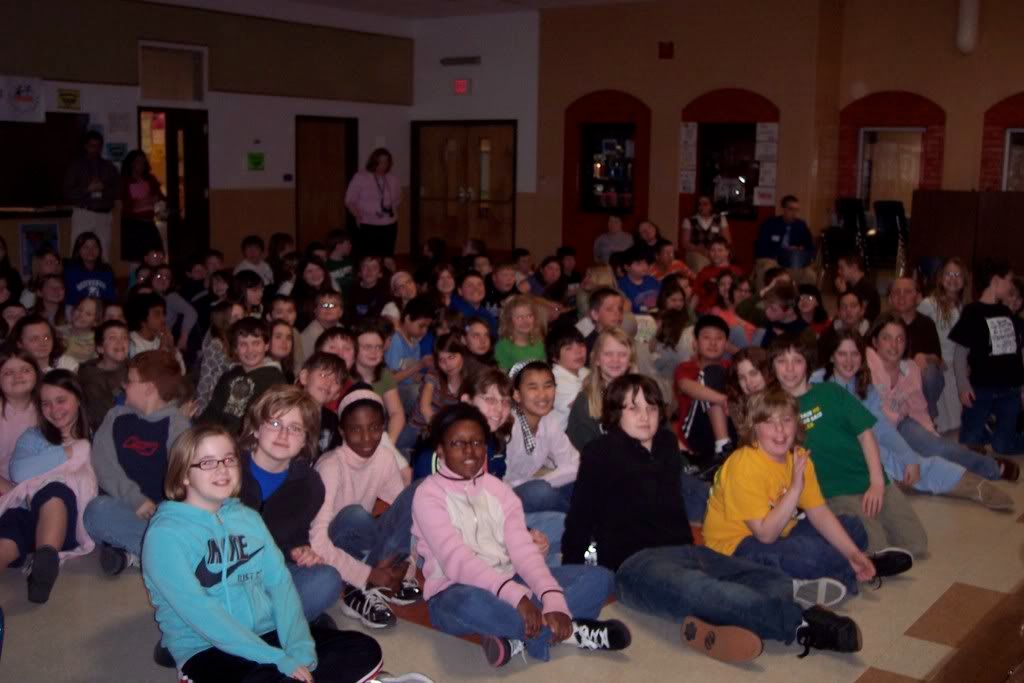 Special thanks to librarians Karen Wright and Mark Uebler, who took care of me and got me from place to place on time. Mark even greeted me with a special welcome on the library door.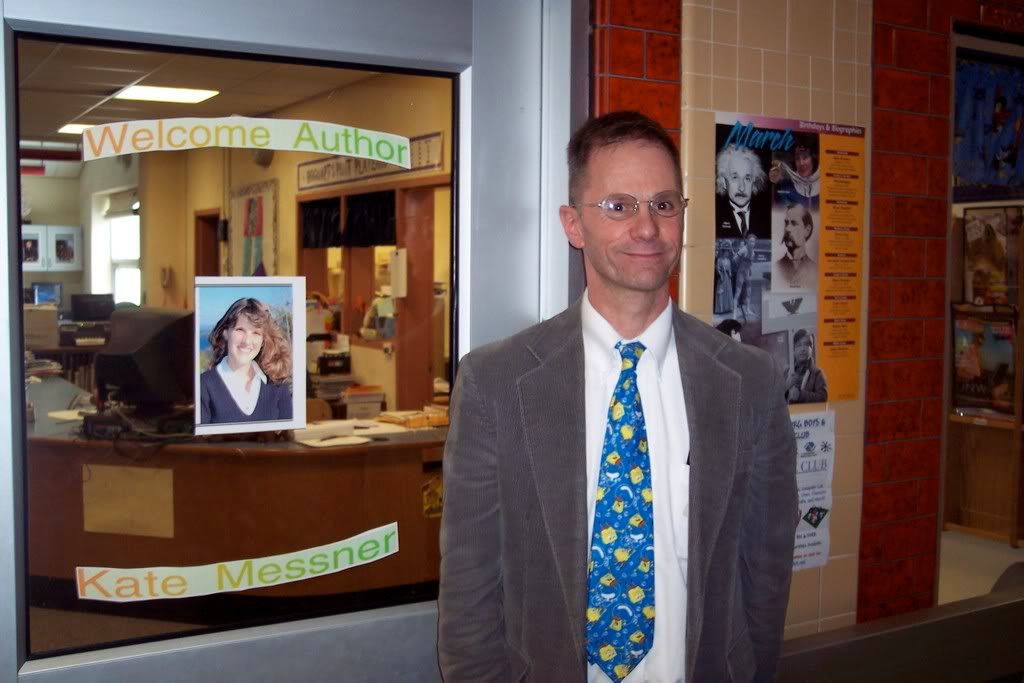 After school, it was off to SUNY Potsdam, where I was the speaker for the North Country Council of the International Reading Association's spring dinner. I talked about historical fiction with some of the most enthusiastic, committed teacher-readers I've ever met. And… they had this gooey, amazing chocolate cake for dessert. Fantastic company, book talk, and chocolate cake. Really, what more could an author want?
Thanks so much, reading association folks, especially Cindy Wells, for organizing my visit. Congratulations to Cindy, too – she's the incoming president of the NYS Reading Association. Wow!
Thank you, thank you, thank you, Ogdensburg kids and teachers, for a fantastic day!