It's been my experience that when you walk into a school, you get an immediate feel for what the place is all about. When I walked up to the door of Folsom Educational Center in South Hero, Vermont this morning with my arms full of equipment and papers and artifacts, two young men rushed to help me right away. When I got inside, I saw students sitting around reading before class and hallway walls covered with kids' work. This, I thought, is going to be a great day.
It was, thanks to the fantastic kids and teachers at Folsom, particularly librarian Sharon Hayes, who organized the visit and was my guide for the day.
And you have to check out this project in the 5th-6th grade room. They've been working with number concepts and trying to figure out what a million looks like and different ways to represent it visually.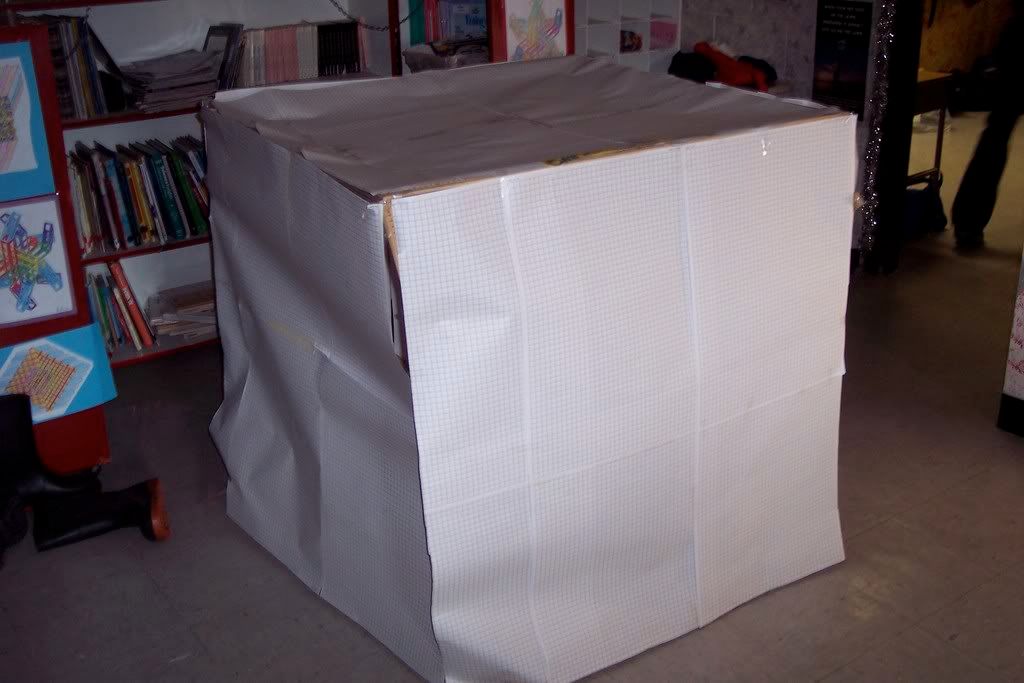 One million cubic centimeters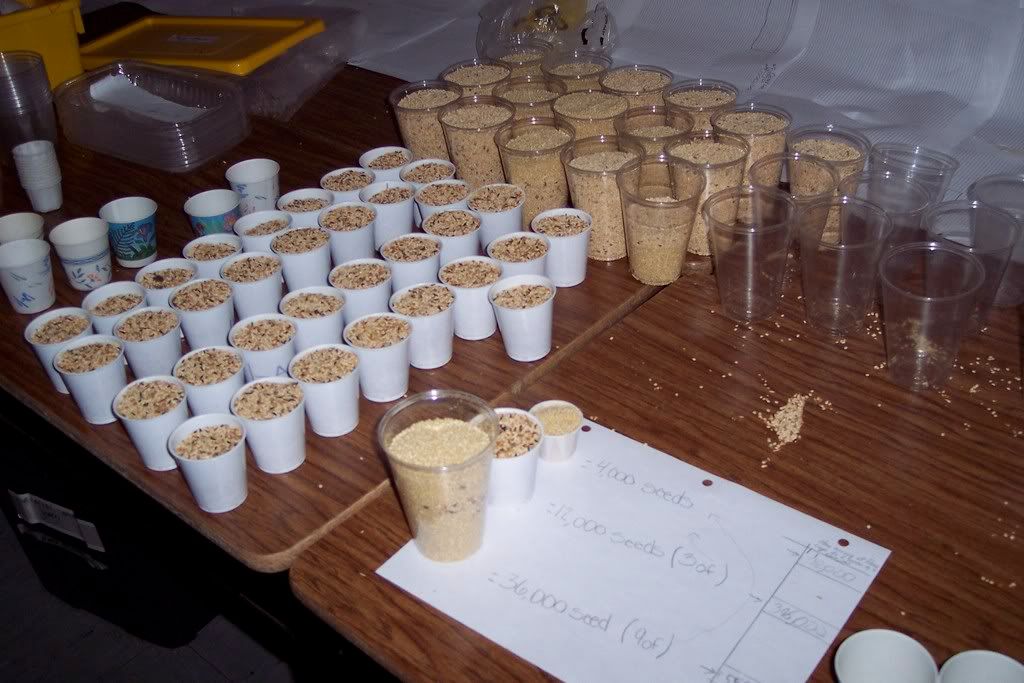 One million pieces of birdseed
(Doesn't this look like fun? I wanted to stay and play with the birdseed, but eventually, they convinced me to start my presentation!)
I loved visiting with the kids about my historical novels, and I also did a new presentation for the 5th & 6th graders, about how I handle different steps in the writing process. At the end, I read from my upcoming novel THE BRILLIANT FALL OF GIANNA Z (Walker Books, September 1, 2009). You know what? It's still a little scary sharing something out loud for the very first time. But the kids were great and even clapped when I finished the chapter.
The 3rd and 4th graders sent me off with a wonderful surprise — a packet of letters they wrote after they finished reading CHAMPLAIN AND THE SILENT ONE. I'm in the process of reading those now (enjoying every minute!) and will post some excerpts and answers to their questions later this week. Thanks, Folsom kids and teachers, for a great, great day!