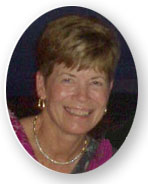 Good morning! It's time for your Thursday Quick-Write, and we have a double dose for you today.

First… here's guest author Margo Sorenson! With her latest middle grade/tween novel TIME OF HONOR (MuseItUp Publishing) featuring a prep school debater catapulted into the middle ages to prevent a murder, Margo Sorenson continues to draw on her life's experiences to write her twenty-eight books for young readers.  A Minnesota Book Award Finalist in YA Fiction and Milken National Educator Award recipient, Margo can be found at www.margosorenson.com, on Twitter as @ipapaverison, and on http://pinterest.com/margosorenson/  Her prompt for us today might generate some spooky stories…
You come into a room and on the desk is a single slip of paper. It reads:  "Somebody knows."
What is the room – a classroom – a jail cell – a hotel room in Vegas – the office in the dairy farm – a tween's bedroom —  or? What kind of paper is it written on?  Is it handwritten or typed?  Is there blood on it?  Greasy popcorn stains?  Why are you worried?  Or, why are you giggling?  If you're working on a WIP, how does this question figure in to what you're writing?  What character knows something the others don't?  What does one character wish other characters knew?  Have fun and don't stop writing – let those fingers fly – it's Quick Write!
Quick-Write option #2 comes from guest author Nancy Castaldo, who loves books and science. Her writing honors include an American Bookseller Pick of the Lists, a Smithsonian Notable Book For Children, a NSTA Recommended title and a Junior Library Guild Selection. In addition to these accolades, Nancy was honored to be the recipient of the 2007 New York State Outdoor Education Association's Art and Literature Award for her body of work.
I just finished spending the week with a group of 5-7-year-olds. I led them on a weeklong imaginary Mediterranean cruise to Italy, Turkey and Greece. We discovered new foods, words and mostly, lots of art. It was wonderful to watch them after lunch on the playground pretending to sail into Venice to eat pizza and gelato.
I find the summer is a perfect time to dream about these types of new adventures, whether it be a cruise to a faraway land or exploring a nearby town.  Vacation dreams can tell you a lot about a person.  Are they daring?  Adventurous?  Meditative?  
For today's prompt, write about the place your main character would most want to visit and why. What are they looking for there? What do they want to see? Is it some place exotic or right around the corner?
You might want to incorporate their travels into your writing, or it might just give you more insight into their character.
Got ideas to share! Fire away in the comments!