It's the second-to-last day of camp. I think that calls for a bonfire and some s'mores…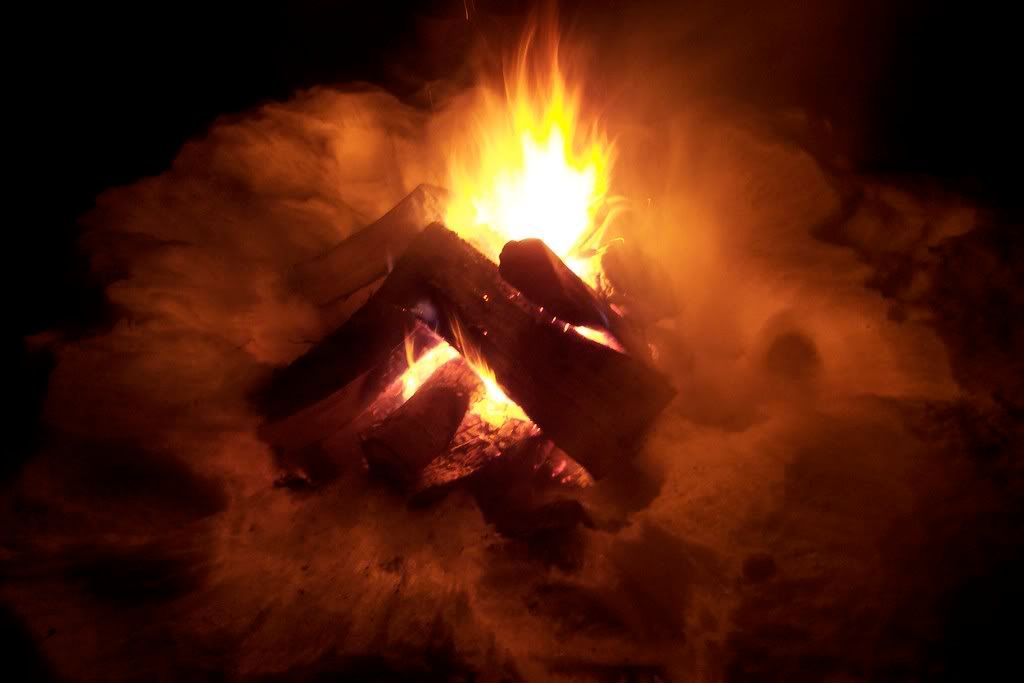 I'm revisiting my wrap-up writing post from Teachers Write 2012 for this final writing prompt of the summer – and that's not just because I'm busy eating s'mores and getting a boy ready to go to college. It's because I believe in the power of reflection.
You all showed up here in July – some of you veterans, some of you brand new to Teachers Write and even new to the idea of putting words on paper and sharing them. And it's been an amazing summer of learning and writing. You've written bravely and shared with joy and fear and courage and all the other emotions that go along with opening up a bit of yourself to friends and strangers who are being brave, too. You've made me smile and laugh and cry sometimes, too, in all the best ways, and I am so proud of you.
So here's one last assignment…
(You are being granted special time-travel abilities for this one.)
Write a letter to yourself of 10 weeks ago.  It will be sent back through time and delivered to you on July 5th, 2014…right before you begin Teachers Write.  What advice would you give yourself?  What can you tell yourself about what the experience will be like and how it might change your writing or teaching?
Here's the letter I wrote to my back-in-time self after our first summer of Teachers Write…
Dear Kate,
Today, you are going to notice some of your Twitter teacher-friends talking about their goals to write this summer, and it will occur to you that it might be fun to set up a virtual writing camp.  Go ahead and do it, even though it's not going to go the way you're imagining.  You're probably picturing a dozen people, right? Maybe twenty? Multiply that by 50 and you'll be a little closer. It'll freak you out at first when you see all those people signing up, but don't worry — they are amazing people who will be happy to be here and patient with your summer schedule. Besides, tons of generous and talented authors are going to show up to pitch in. This probably doesn't surprise you, does it? The children's and YA writer community is amazing like that.
What will surprise you is just how much you are moved when you sit down to read the comments every day. These teachers and librarians will be so smart, so brave. They will try new things. Some will be afraid at first, but they will be so good to one another, so supportive, that new voices will emerge every week.  And these voices will be full of passion and beauty, humor and joy and poignancy.  They will be amazing, and they will make you cry sometimes, in the best possible way.
So go on… Write that introductory blog post, even though you're biting off way more than you know. It will be worth every second, and when August comes, you will not be ready to let go. Not even close.
Warmly,   Kate
Your turn now…  Put today's date on the paper, and then write your message to be sent to yourself, back through time. Share it in comments, too, if you'd like.  And be sure to visit tomorrow for our final Teachers Write Summer 2014 post and news about what comes next.