On Tuesdays & Thursdays during Teachers Write! Virtual Summer Writing Camp, we'll be sharing quick-write prompts, designed to get you free-writing for a few minutes in response to a question or idea. Some of these will feel like writing memoir, some will focus more on fiction or nonfiction or poetry. Some of them will just be hard to categorize. Many will be prompts that you can bookmark and share with your student writers later on.
Our Tuesday-Thursday quick-writes can be used as a simple free-write, brainstorming, warm-up activity OR as a way to deepen your thinking about a work-in-progress.  So feel free to approach the prompt in whatever way works best for you, even if that means ignoring it and writing about the other thing that sprouted in your head when you sat down to do the quick-write. Okay… got your keyboard or pencil ready?
Today's Quick-Write is courtesy of Nora Raleigh Baskin, who's written a whole bunch of wonderful books, including RUNT and the Schneider Family Book Award winner ANYTHING BUT TYPICAL.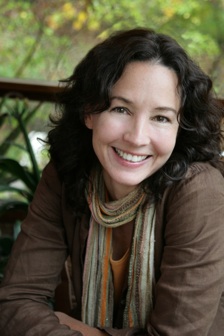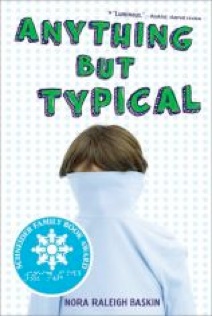 Tuesday Quick-Write: Taking a Risk

The most important skill to have when writing books for children is to be able to get into the mind of a child, not an adult looking back. However, being able to "mine" the memories of your own childhood is key.
Today, choose a memory from your own life, preferably of a deeply felt emotion (i.e. fear, joy, embarrassment, anger, sadness). Now write the experience as fiction, as if it happened or is happening to your character. It can be either in first or third person, past or present tense. It can as close to the facts or as far as you wish, retaining the "truth" of the emotional experience while creating "fiction."
Note from Kate: If you'd like to share a few lines of what you wrote today in the comments, we'd love that – and promise that all our comments will be friendly and supportive. (We'll talk about more constructive critiques later on. Let's just get our feet wet with compliments today!)  If you'd rather keep your writing to yourself today, in your notebook or on your hard drive, that's fine, too.
Please feel free to TALK to one another in those comments, too! Some things you read there will resonate with you or spark memories or simply make you sigh. Writers will appreciate hearing about that. Nora and I are actually both on a writing retreat this week and probably won't be able to comment on every single post, but we'll pop in and read, and you know that cheering one another on is part of this community, too!
Please note: If you're a first-time commenter, I'll have to approve your comment before it appears. This may take a while if I'm not at my computer, but don't worry – I'll get to it and it will show up later on!