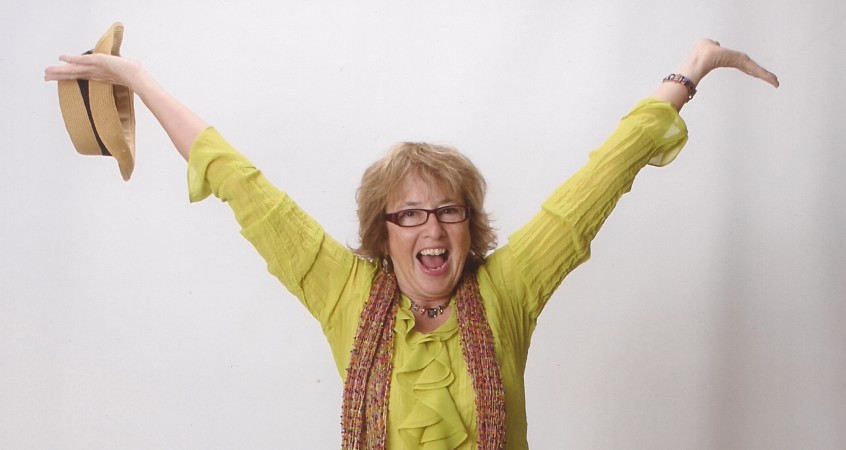 Guest author Shutta Crum returns today with a writing prompt designed to follow up on yesterday's mini-lesson, "Cornering Your Characters."
If you read the mini-lesson from yesterday's post you know that I'm a believer of getting your characters into jams and firmly eliminating "easy out" alternative choices along the way—so that your character(s) must choose the path you want him/her/them upon. Too often, we writers—once we know where we want the story to end up—take off head-long in that direction getting our characters into all kinds of problematic situations and forgetting the important second half of this technique. We also have to block off the other paths—paths that reasonable people (characters) might take, given the circumstances of the moment.  By eliminating these your reader is much more likely to suspend any disbelief and travel along happily for the ride . . .  er, read.
The stop and block:
Choose two characters you are working with, and a setting.  Or you can simply pick three words from the dictionary, at least one pertaining to a character and one to a setting. (Randomly, I chose:  cinema, furrier, and incurable.)
Do a 5 minute "automatic" write. No rewriting or editing. Write whatever comes to mind. Don't wrap up the scene.
Stop at a point where the primary of your two characters is about to do something important.  (My incurably insane/romantic furrier has just walked into a cinema with a mink stole he made for the woman of his dreams. He notices she is attending the movie with another man. I stop.)
List 4 or 5 actions your character could take at this point—reasonable or crazy.
Choose one of the more unlikely actions as the one you want your character to do.
Choose another that is a very reasonable action.
Now start writing again with the intention of making your character's crazy choice seem logical at the moment and, more importantly, making the reasonable choice seem illogical. (My choices:  the furrier could realize she is not for him and walk away, walk away and decided to get his revenge later, accost the man/woman, drape his stole around the woman and try to pull her into his arms, or pull a pistol from beneath the mink stole. Hmm . . . the reasonable choices are to walk away—even if he's insane. He could get revenge another day, if he wants. So I need to block those choices. Perhaps the asylum attendants are looking for him and they are just outside the entrance? OK. So I write a line or two indicating why he can't walk away . . . now I can write on. " Slowly he . . ." )
Repeat this stopping, listing and blocking periodically as you work on your manuscripts to make sure you've tied up all the loose ends. Then your readers won't complain, "But wait! Why didn't he just . . . ?"
 Share a few lines of what you worked on in the comments today if you'd like!