Good morning! How was everybody's weekend? Great, I hope!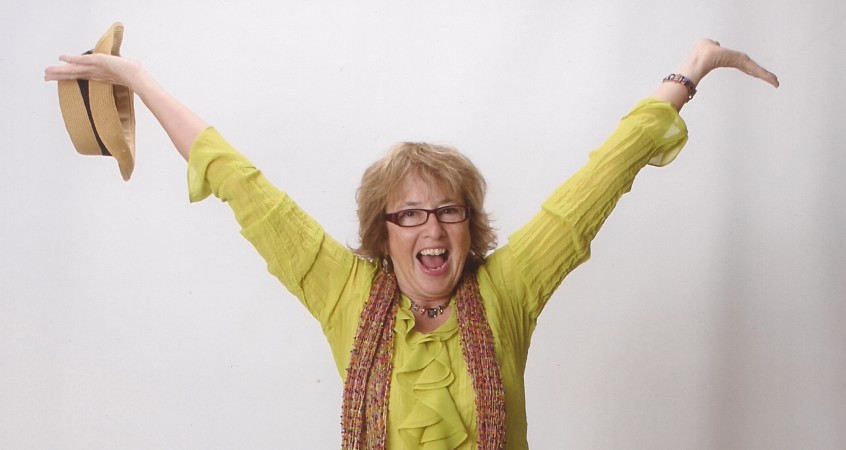 Today's mini-lesson is from guest author Shutta Crum, who writes picture books, novels and poetry. She is also a storyteller, a public speaker and a librarian. Her articles about writing have appeared in many professional journals. Her book, THUNDER-BOMER! (Clarion) was an Amer. Library Assoc. and a Smithsonian Magazine "Notable Book."  MINE! (Albert A. Knopf) was listed in the New York Times as one of the best board books of the year. Her newest book, DOZENS OF COUSINS (Clarion) came out in July, to glowing reviews.
 CORNERING YOUR CHARACTERS
Have you ever read one of those books where all along you're wondering why didn't the main character just  . . . call the police, tell a parent (take whatever action, any reasonable person would) and then he/she would not be in this predicament? I can tell you that one of John Grisham's books annoyed me greatly that way. (I won't tell you which title, in case it is one you like.) I simply could not suspend my disbelief . . . I kept wondering why doesn't the kid just tell everybody and then the bad guys wouldn't have been solely after him to shut him up.
When an author doesn't take care of these kinds of loose ends he/she risks losing a reader. A character—especially a main character—must consider and act as any rational person would unless there is a compelling reason not to do the sensible thing.
If you really want to put pressure on your protagonist, and pump up the action, you need to corner your "prey"—your main character (MC). After all, part of creating plot is putting the hurt on your characters. The way to do this is that with every major cause and effect link in your plot, you need to be sure to securely close any escape routes. As you do this, you are narrowing the choices of your MC until your MC must make the hard decision you've wanted him/her to make all along. Then you'll have your reader glued to the page.
Let me give you examples from two of my own works. In my teen novel, SPITTING IMAGE, (Clarion), a young girl wants to find out who her father is, and her mother won't talk about him. As it turns out, her mother had been raped. Now, no mother who truly loves her child is going to willingly tell the truth about that. So I had to take away the mother's options and corner her in such a way that she had no choice but to tell her daughter the truth. If she hadn't, the one person in town who knew the truth would have spilled the beans in a most unkind way.  Doing this made for a much stronger, and well-reviewed book, that made a number of prestigious lists.
In my younger fantasy novel, THOMAS AND THE DRAGON QUEEN (Knopf), the whole plot is a simple one of elimination. Thomas starts out on his quest with three things to help him (the traditional armor, sword, and steed). Along the way he gives away, loses, or has stolen from him all the items—even most of his clothes. All of his options as he prepares to do battle with the dragon queen have been slowly stripped away. When he does meet her, he is barefoot and clad in a pair of ragged trousers. There is only one thing he can do—it's a dangerous gamble, and it is precisely what I wanted him to do. He does it, because it is his only remaining choice.
In each novel I write, and in many of my picture books, I have to determine what the "easy outs" are along the way. Then I write scenes that eliminate each alternative "logical" action. Only then am I able to bring both my MC and my reader to the point where I want them. By using this thinking, I am able to more easily determine what my scenes should be. If a scene does not contribute to the eliminating of alternatives in the furtherance of the plot, then it has to be there for another very good reason (such as character development), or it gets cut.
What I recommend is to stop periodically and ask what are the possible options for my character(s) at this precise point in the story? (You should do this at least four to six times. More is better.)  List the options from the most to the least likely; including the step you want your MC, or other major character, to take. And then make sure you have written scenes that block any other reasonable choice from being made. After all, this process of constantly evaluating our situation and making decisions by eliminating choices is something we humans do naturally. You need to do it on behalf of your characters.  (See tomorrow's Quick Write for an exercise to practice this technique of stopping and blocking.)
In the comments today, feel free to list options for your character – or simply reflect on today's mini-lesson!