We've spent a lot of time this summer talking about getting your work-in-progress moving — developing characters and painting settings and plotting tightly crafted plots.  And I've answered a handful of questions about genre: "If I'm working on a story about xyz, do you think it would be best as a picture book or a middle grade novel, or what?"
I'm happy to answer those questions,  but I also want to let you in on a secret. Not everything you write has to grow up to be something else. One of email asked me if I ever write things that "just don't go anywhere."  Do I write things that don't get published?  Gosh, yes. I write things that I hope might be published but that aren't good enough (or good enough yet), and I write things that I don't have any plans to publish. I write lots of those things, because publishing isn't the only reason to write, or even the most important reason, in my opinion. I write to figure out what I think about things, to share those thoughts, to amuse my family and friends, to preserve family stories, and to keep memories just the way I experienced them, including sounds and feelings and wind on my face — stuff that a photograph won't capture.
So today, let's write for that reason. Here's your prompt:
I'd like you to tell us all a good campfire story. It shouldn't have anything at all to do with your work-in-progress if you have one. This is just for fun. It can be a true narrative — something funny or life-changing or embarrassing or goofy that happened when you were little (my kids LOVE these stories) — or a story you make up to make us laugh or shiver in the dark.
I've started a campfire for us with that good smoky smell and some virtual s'mores.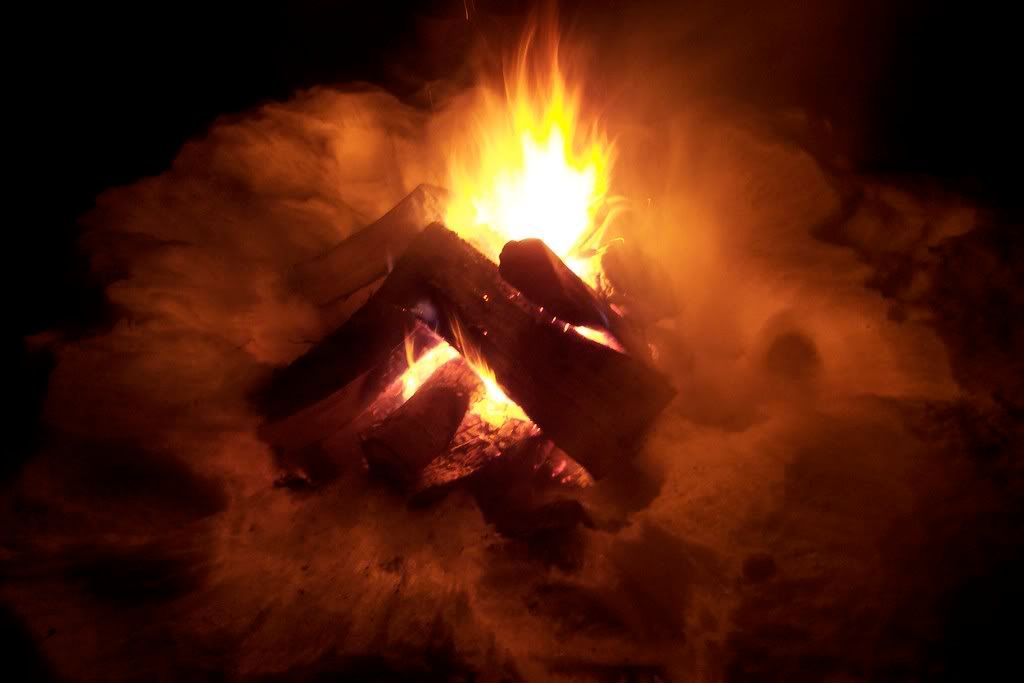 Get writing, and share a few paragraphs in the comments later on if you'd like.