We're focusing on nonfiction and research again in our Tuesday Quick-Write, and your guest author today is the brilliant Loree Griffin Burns. Loree is a scientist and a writer with a passion for nonfiction storytelling. Her next book, Life on Surtsey, Iceland's Upstart Island, explodes onto bookshelves November 14. Previous books for young readers include Tracking Trash: Flotsam, Jetsam and the Science of Ocean Motion, Handle with Care: An Unusual Butterfly Journey, and Citizen Scientists: Be a Part of Scientific Discovery from Your Own Backyard. Loree loves to share her work with writers and explorers of all ages, in all venues; visit her on the web at loreeburns.com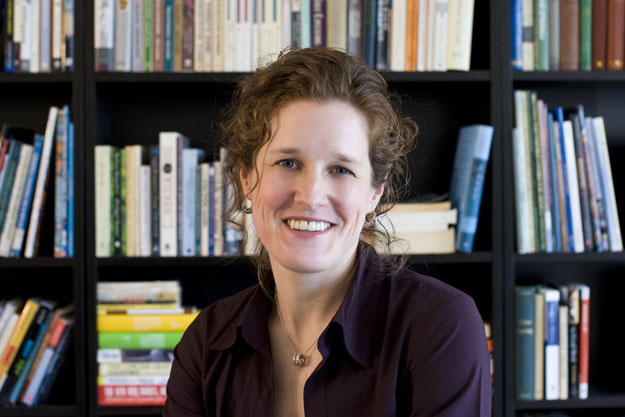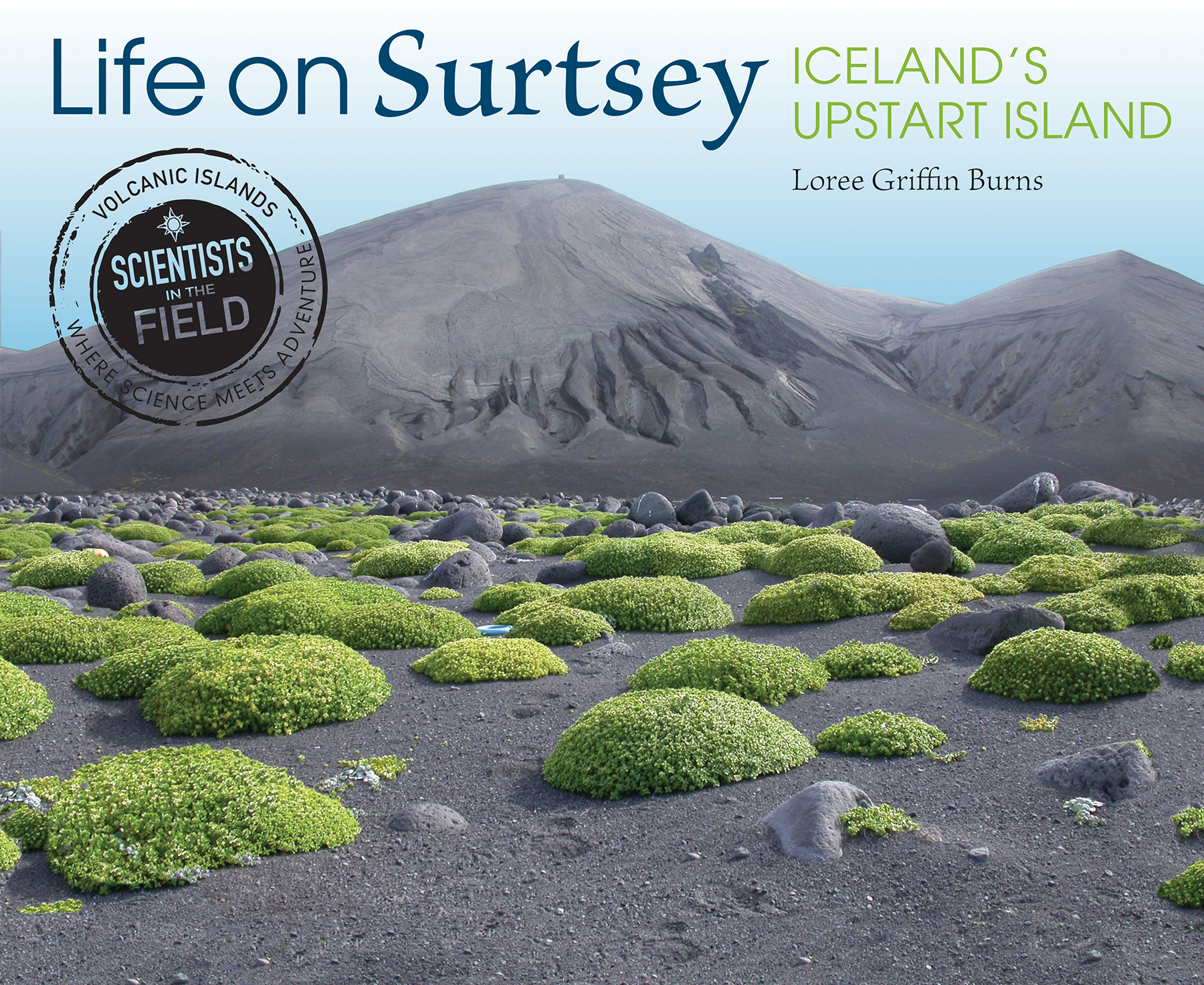 Tuesdays are for short writing prompts, and I promise that I'll give you one … but only after a not-so-short introduction. Because yesterday's post by my pal Sarah Albee? It got me pretty jazzed up, and I want to share a related idea for electrifying your writing research.
Talking to experts, as Sarah described it yesterday, is one of my favorite things to do. I've interviewed fifth grade experts hunting for ladybugs in New York, chemistry experts studying volcanic soils in Iceland, and a whole lot of interesting experts in between. Talking with people who know more about my topic than I do is how I "get the dirt" on my subject while, at the same time, collecting the details that will make my writing sing. A closely-related beyond-the-books research trick, a next step, if you will, to interviewing experts is what I call "getting dirty."
What's getting dirty? A field trip. Going somewhere and collecting rich experiences that will enhance your writing.
I know. I know. It sounds like a major way to procrastinate. And trust me, it can be. But all writers draw from the world around them. You can sit at your keyboard and tap your memories for the details you need; there's nothing wrong with that approach. But for me, getting outside and getting dirty is critical. That's where I find the tiny details that will help me transport my readers. More often than not, it's where inspiration grabs me.
Let me give you an example. When I was researching The Hive Detectives: Chronicle of a Honey Bee Catastrophe, I called up an expert beekeeper, Mary Duane, and asked to interview her. (Sarah would approve!) I talked with this expert by phone for a long while, and Mary gave me a lot of dirt: information on honey bees, their lives in managed hives, and even some interesting insights into their sudden and mysterious disappearance, which was the catastrophe in my book's title. Before we hung up, though, I asked Mary if I could visit her apiary. That's when the fun really began.
In Mary's apiary, I watched her climb into a bee suit, and then I climbed into one of my own. That's how I picked up on the sound Velcro bee suit tabs make when you rip-and-reset the jacket wrists in order to make triple-sure that bees can't crawl up your sleeves. I saw Mary slide her hive tool under the inner hive cover and use it to muscle that cover off. When she handed me the hive tool, I got to feel for myself the strength of the sticky resin honey bees line their hives with. And when we finally got that hive cover off, I felt for the first time in my life the vibration created by eighty thousand height-of-the-summer working honey bees. I smelled the light scent of warm honey mixed with that of softened beeswax. I heard Mary describe what she was seeing when she whispered, with a mix of awe and glee: "This hive is just boiling with bees!"
Me, Mary Duane, and an open hive of bees. My first visit to an apiary was … nerve-wracking.
I loosened up over time. This image of a honey bee stinging a human arm appears on page 41 of The Hive Detectives. Guess whose arm that is? 
How, pray tell, could I ever write about being in a beehive without having done these things? Without having showed up and gotten my hands dirty? If you read The Hive Detectives, you'll find the details I've described here woven into the narrative. Individually, they're not stand-out moments. Together, they make a more authentic reading experience.
So, get away from your desk. Intentionally seek out experiences that can help you bring your book alive. It doesn't matter if you are writing a middle grade photo essay about honey bee scientists or a YA dystopian novel about climate change. Sometimes, your inspiration needs to come from outside your office, outside your head. Remember that list of experts you created after Sarah's post yesterday? Pull it out and add to it a list of places you could go to get dirty and find inspiration. Then treat yourself to a field trip.
Okay. It's time for that Quick-Write Prompt. (You know what's coming, right?)
Your Assignment: Go outside. Get dirty. Write about it. Have an experience, and then bring it to life for someone else by writing about it. The goal is to find the words to describe a sensory experience as fully and completely as is possible.
Do you hear a bird singing in your yard? Describe what you hear. (Is it a liquid trill? A low-pitched hoot?) Your reader is not there with you, so write a paragraph that so accurately describes what you are hearing that your reader would now recognize this sound if they heard it in their own yard.
Are you at the grocery store? Buy four different kinds of apple, bring them out to your car, and sample them, one at a time. Describe what you taste. (A tangy bite? A subtle sweetness overwhelmed by a mealy textured pulp?) Find the words that will make your reader's taste buds squirt, that will wake their own personal apple memories.
No time for this today? Rather get in your run? Fine. Run. But when you get home, take off your shoes and socks and give them a sniff. Take a few minutes and tell me in words about that smell.
Be creative. Choose some sensory experience already in your book or article, or that should be in your book or article, and give it your undivided attention today. Choose something that has nothing to do with your work-in-progress. Whatever. It's your choice. Just get a little dirty … and then write about it. Have fun! And as always, feel free to share a bit of what you wrote in the comments.