My daughter and I took an after-school ferry ride this afternoon to attend Cynthia Lord's TOUCH BLUE event at Flying Pig Books. We both read and loved TOUCH BLUE so hearing Cindy speak about it was a real treat. We got to see old photos of the real Maine schoolhouse that inspired the story of TOUCH BLUE, in which families take in foster children to try and save their island school.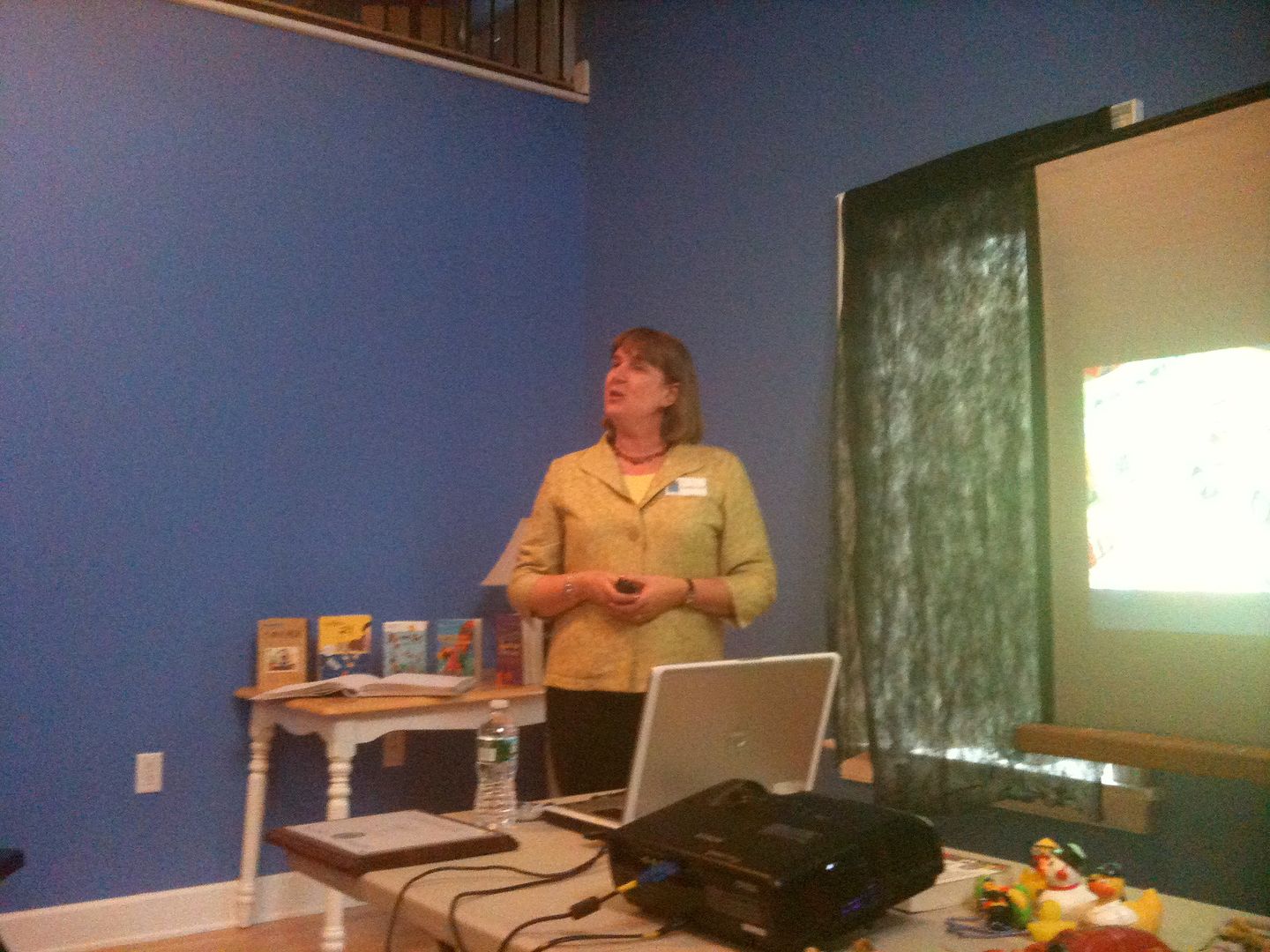 And Cindy had great props! She brought her marked-up manuscript with line edits, some rubber duckies from RULES, sea glass, which plays a role in the book, and lobster banding things (Banders, perhaps? Is that what they're called? Clearly I was not paying close enough attention…)
Flying Pig co-owner Elizabeth Bluemle took the lobstering practice a step further and started banding guests at the book event, including my daughter and author Linda Urban ( ).
I do not think poor Linda enjoyed being banded… (though she was laughing a second after I took this photo)
Yes, we had entirely too much fun. And I have a shiny, signed copy of TOUCH BLUE to add to my classroom library tomorrow!