I have come to the conclusion that there is no good way to go to New York City "for the day" when you live where I live.
My JetBlue experiment, which began with a sprint through the Burlington airport at 7am yesterday and ended with a four-hour flight delay and my arrival home at 4:15 this morning, confirmed this. Next time, I will spend the night.
My time in the city, however, was delightful. It began in this fabulously pointy building.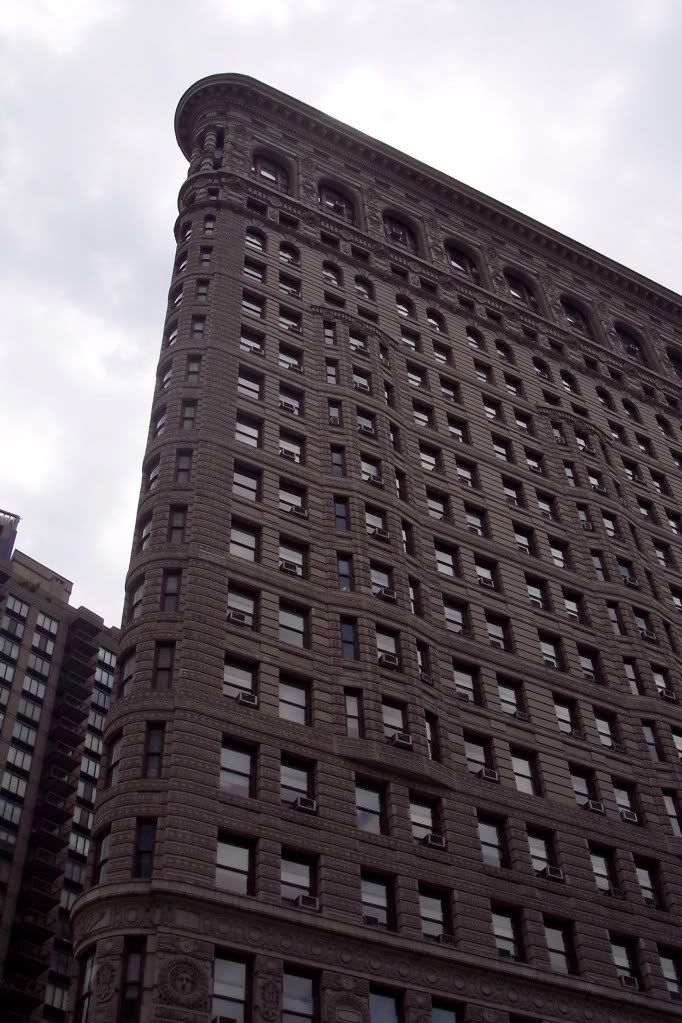 I love that the publisher for THE BRILLIANT FALL OF GIANNA Z, Walker Books for Young Readers, is in the historic Flatiron Building. There's something about the look of the building that I've always loved, and the people who work inside are wonderful, too.

The wonderful Anna and Mary Kate
Editor Mary Kate & I got to chat a little about my second novel with Walker, SUGAR ON SNOW, about a girl from a maple farm who earns a scholarship to figure skate with the elite in Lake Placid. I love MK for a number of reasons, but she added one to the list yesterday, telling me that after she read the pancake breakfast scene in my manuscript, she immediately had to go to the store and get stuff for pancakes because it made her so hungry.
After our coffee date, Mary Kate & Anna directed me to the right subway train to get down to SoHo, where I met with the editors and art director for my MARTY MCGUIRE chapter book series with Scholastic. The series doesn't have an illustrator assigned yet, so after lunch, we looked through some illustration samples, several of which made my writer heart go pitter-patter in a big way.
Downstairs in the Scholastic store, there was a party going on to celebrate the paperback release of Harry Potter & the Deathly Hallows. The employee cafe upstairs got into the spirit, too.
I did not partake of the polyjuice potion, unsure of whether it would transform me into JK Rowling or Arthur Levine or Clifford the Big Red Dog or what. It seemed too much of a chance to take with a long night of travel still ahead. Those transformations, as you know, can be daunting.
This Friday, I am off to Chicago for five days at the American Library Association Annual Convention. I'll be signing ARCs of THE BRILLIANT FALL OF GIANNA Z at the Walker/Bloomsbury Booth (#1711) on Sunday morning from 10-11. If you'll be at ALA, too, please let me know. I'm looking forward to meeting writer & librarian pals and checking out all those beautiful books!