I had a terrific Skype author visit this weekend with a particularly active group of young women — the Natick Fit Girls. It's a crew of 4th and 5th grade girls who read and discuss a book while they train together for a 5K race. Their coach contacted me a few months ago after she selected The Brilliant Fall of Gianna Z. as their book for this fall. Gianna Z. is a runner herself, so it was a perfect choice. The kids were energetic, bright, and lots of fun during our Friday evening Skype chat!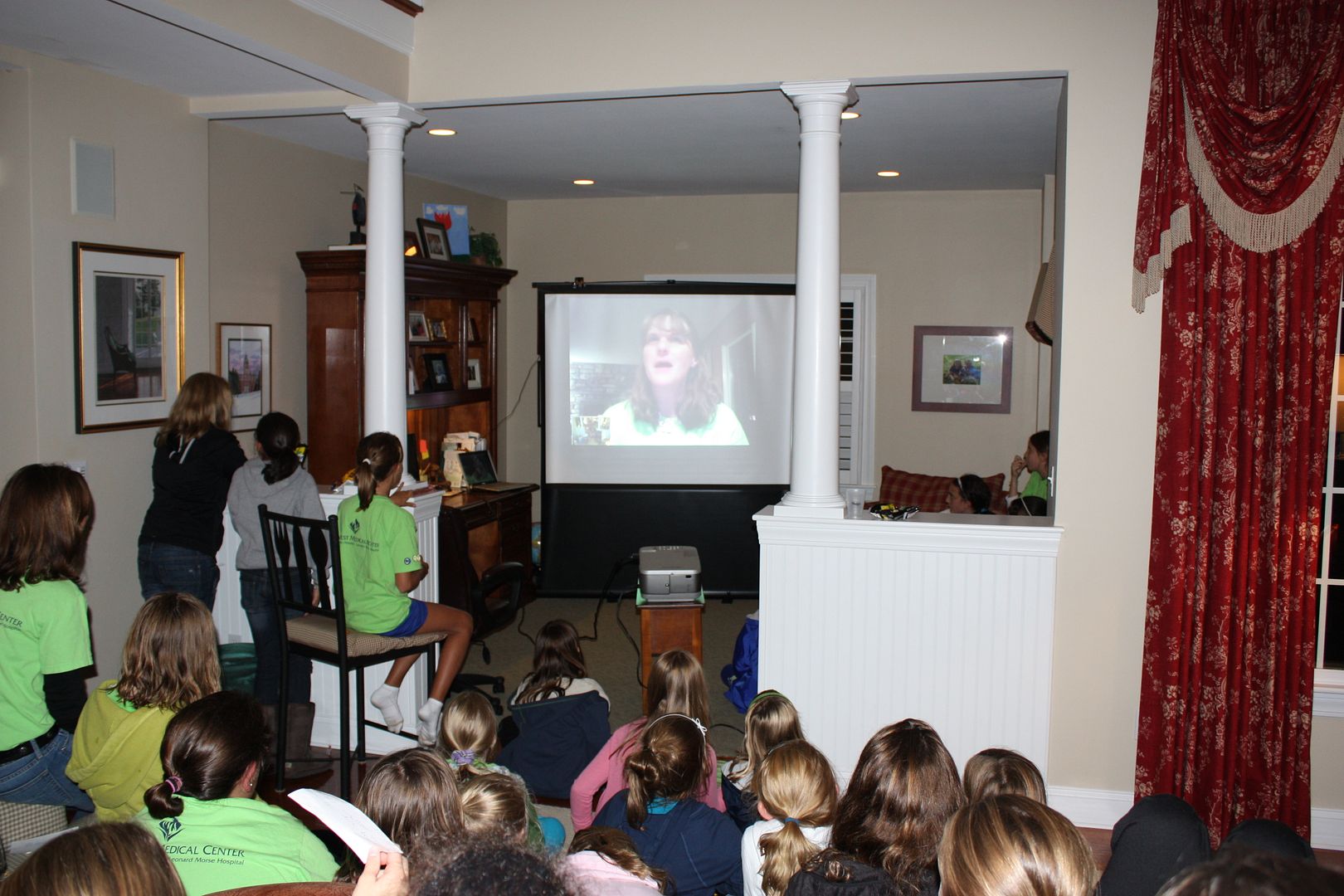 While I might not normally dress in jeans and a t-shirt for an author chat, this was a special shirt…the team sent me one of their signature bright green Natick Fit Girls T-shirts, so I couldn't resist wearing it for our virtual visit!
This is one of the things I just love about Skype chats. I had already had dinner with my own family and was able to chat with this great group from my kitchen table while they were piled in their coach's living room.
We talked about Gianna and the choices she makes throughout the book. They wanted to know what happened to Gianna after the book ended. (I told them that readers get to decide that!) We talked about their race and my running, which I admitted has been a little sporadic because I've been staying up too late revising my next book. But they inspired me. Girls, you'll be happy to know that I got out and ran 2.6 miles in my neighborhood this afternoon before I got back to that marked-up manuscript I showed you!
Thanks, Natick Fit Girls and Coach Colleen, for a terrific Skype visit. Keep running and reading!