My blog's been quiet for the past week because I was in San Diego on a family vacation. It was an incredible week in so many ways, but this was the highlight…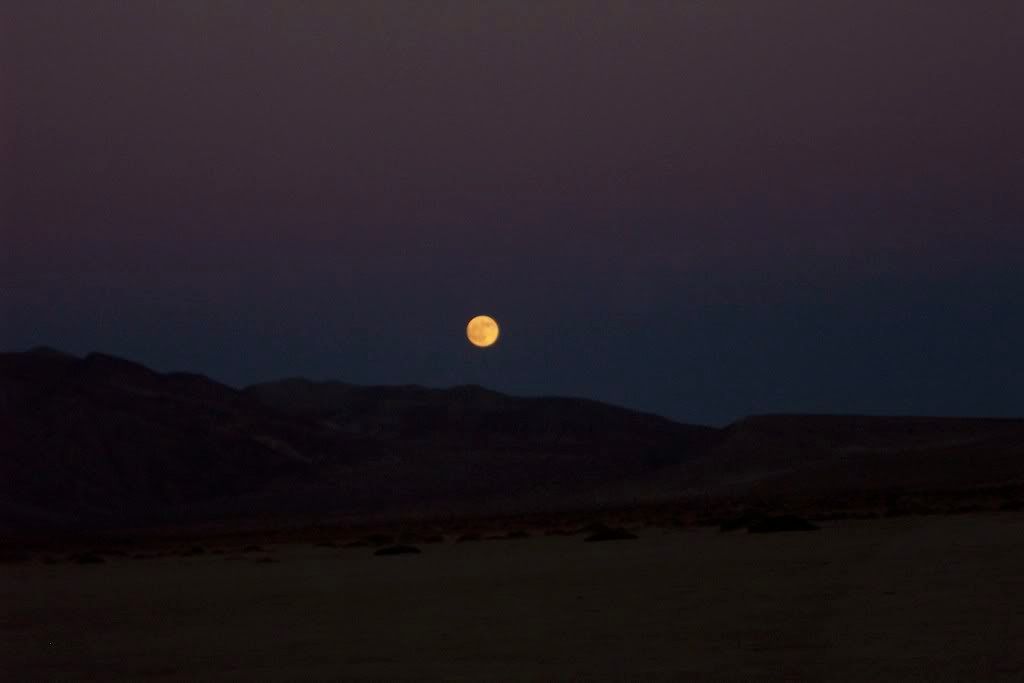 I was lucky enough to spend last Monday, the night of the total lunar eclipse, camping in the middle of Anzo-Borrego Desert State Park. Before we left, we found California Overland online and learned that they were offering an overnight desert trip with astronomer Dennis Mammana on the night of the eclipse. I took this picture just as the moon was rising over the mountains on our way to the campsite.
This is Joe from California Overland.
Joe is every bit as cool as he looks and is one of my family's new favorite people. He organized our trip, cooked our meals, set up our tents, and was an amazing tour guide for the stunning alien landscape he calls home. Our tour started with a drive in a refurbished military vehicle to a spectacular spot called Font's Point, overlooking the Anzo Borrego Badlands. Joe walked us partway up a hill, then said, "Look down at your feet now, and keep walking toward my voice. Don't look up until I tell you to." We trusted Joe by then, so we did this. When he told us to look up, we were at the edge of a cliff looking out at this view.
As the sun went down and the moon came up, we headed to our campsite, near an old homestead that's been swallowed up by sand dunes and tamarack trees. The tents were already set up, and Joe started cooking dinner. Joe, it turns out, is a better cook in the middle of the desert than I am in my own fully-equipped kitchen. Without running water or electricity or anything but an open fire, he whipped up grilled steak, herb-rubbed salmon, roasted corn on the cob, and a beautiful salad with greens and goat cheese. I like food a lot, so Joe was especially my hero then.
Astronomer Dennis Mammana joined us for dinner and then went off to set up his telescope away from the light of the fire. When the lunar eclipse started in the early hours of the morning, we dozed in a circle of camp chairs around the telescope and took turns snapping pictures through its lens.
The full moon lit the desert so completely that we didn't need flashlights when it first came up, but as the eclipse began, that light faded into a darkness blacker than any sky I've ever seen.
And then there were stars. Stars like I've never even imagined. Anzo Borrego has been named one of the best star-watching spots in the country, and now I know why. Dennis turned his telescope every few minutes to point out something new. Jupiter with four moons clearly visible. The Andromeda Galaxy. And my favorite… The Orion Nebula, where new stars are born. And of course, all the while, there was the moon…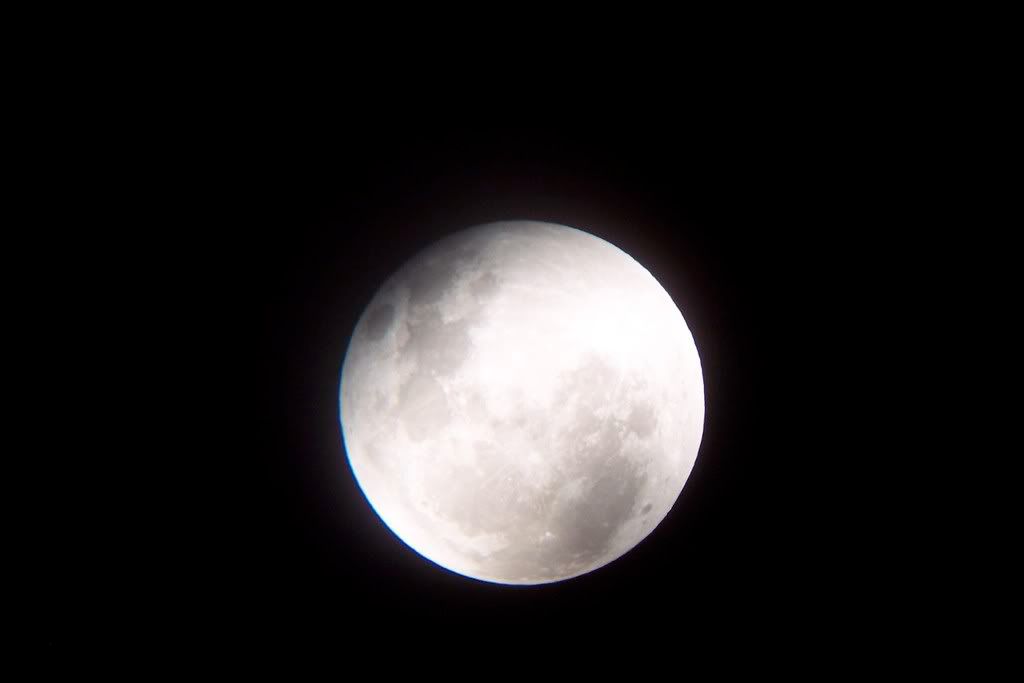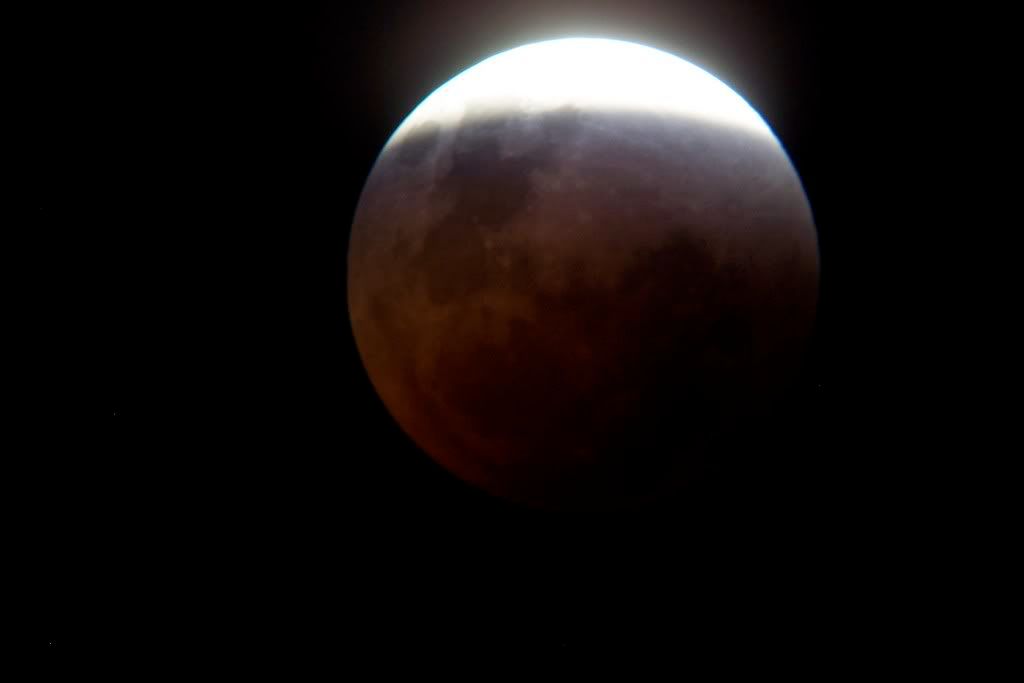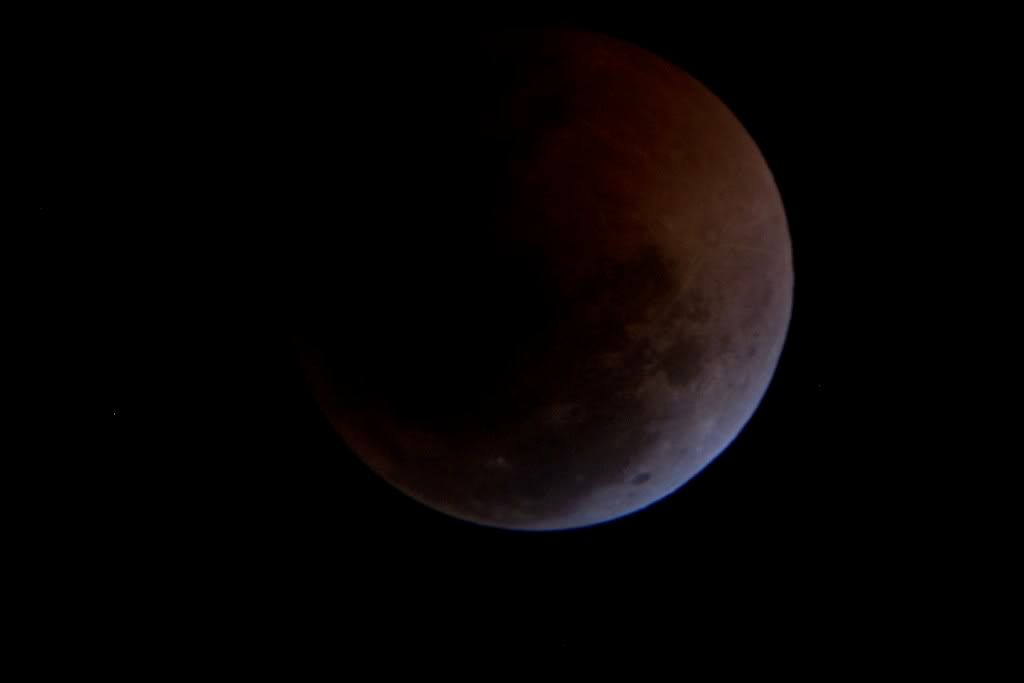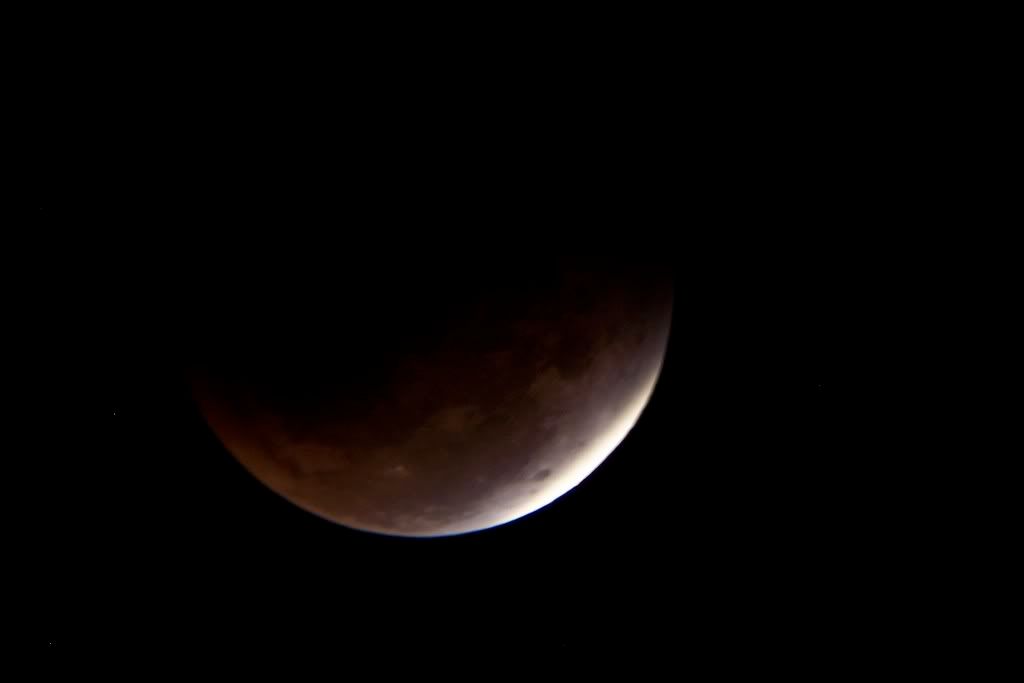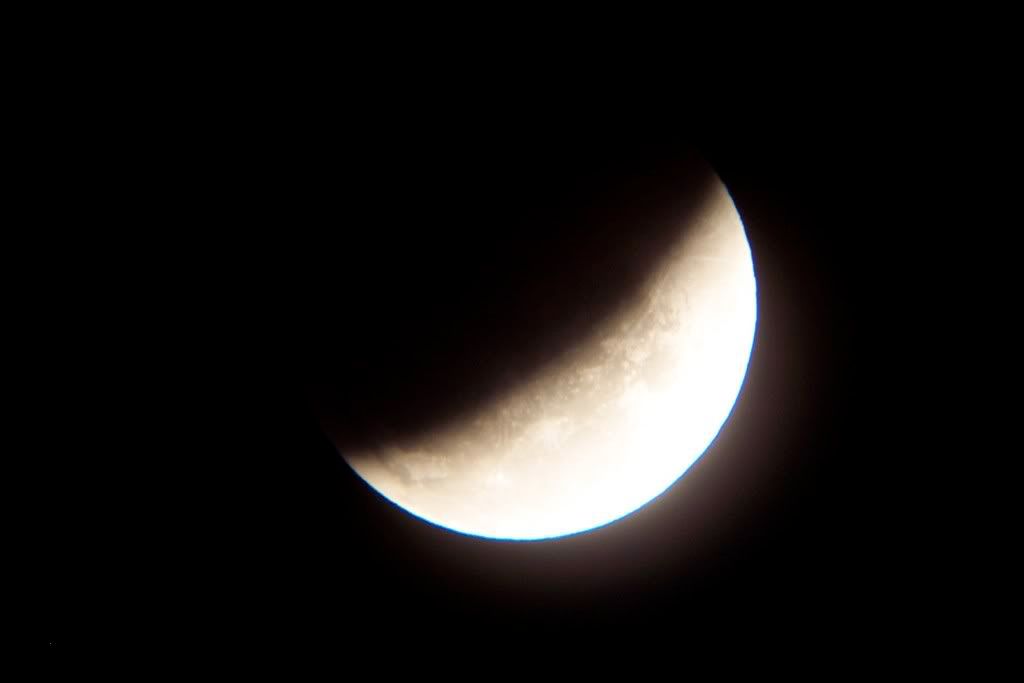 This was my last eclipse photo…taken after a 4am hike through the sand with Joe and my son, looking for scorpions and sidewinders. We didn't find any but enjoyed the quiet and the stars all the same. At about 5:30 the need for a little sleep won out over my desire to see the rest of the moon appear.
When the sun came up, I took a walk away from the campsite a bit to check out the desert plants and see if I could find that elusive scorpion. Here's a shot looking back at our tents.
After a breakfast of toast, turkey bacon, and omelets with fresh vegetables, it was time to take down the tents. And guess who scuttled out from underneath our tent when we started folding it up…
My 11-year-old has wanted to see a scorpion ever since he read about desert animals when he was four or five, so this guy's appearance made his trip complete.
The kids were still itching to do some hiking, so the amazing Joe was kind enough to take us on a bonus trip to one of Anzo Borrego's incredible slot canyons.
The sandstone walls were just a couple feet apart in places, so this was like no other trail I've ever hiked. The temperature had crept up to 113 by the time we made it into the canyon, so we stopped often to find shade and drink water. It gave me a dramatic appreciation for how extreme the desert can be and a true respect for the wildlife and plants that survive in this climate.
As I type this, I'm back home at my desk, getting ready for the start of school in a couple days.
Fall comes early to the Champlain Valley. We woke up to a crisp 42-degrees today, so the desert dust and heat are miles and memories away.
But last night, when I realized I'd forgotten to get the mail, I stepped out into the dark. I looked up at the stars, fighting with our streetlights, and a part of me slipped away, back to my camp chair in Anzo-Borrego, home of the sky and the scorpions, and the stars.