I spent this past weekend at Kindling Words, a retreat for children's writers, illlustrators, and editors. It was four blissful days of workshops, group meals, and talking with other people who discuss fictional characters with the same passion as if they were real family members or friends. And writing. Lots of writing.
I didn't take many photos this year, but I came away from the long weekend with two picture book drafts that are now complete, a chapter one of a new maybe-project, and a middle grade mystery that is many hours closer to ready than it was before I checked into the inn. Thanks to my KW colleagues, I also came away with some new thoughts on writing goals, the future of the industry, and the vital role that imagination will play in that future. Good things, all.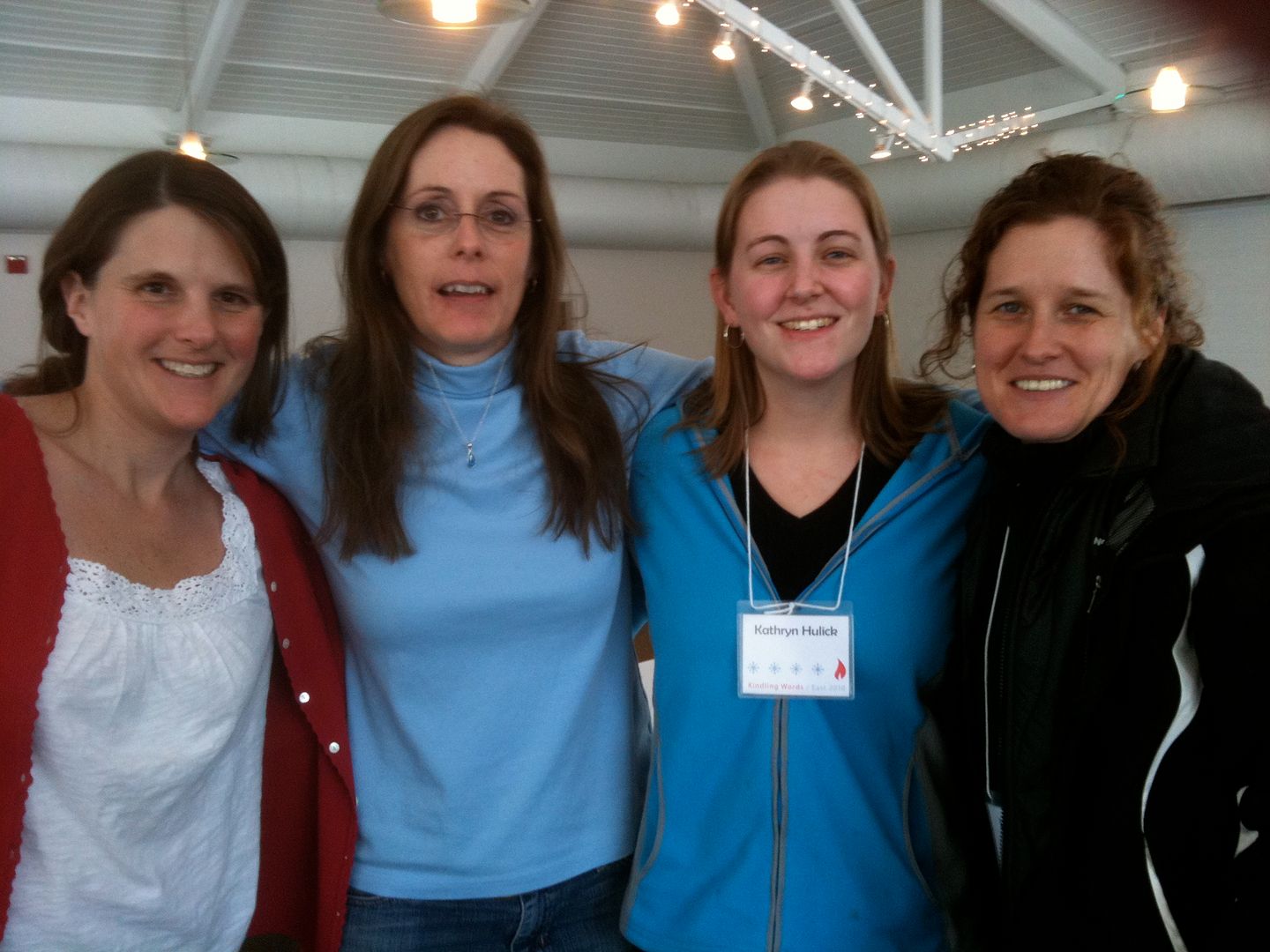 Me, Laurie Halse Anderson, Kathryn Hulick, and Loree Griffin Burns

The Kindling Words Bonfire, in which rock-solid marshmallows were roasted (it was -3 that night!) and little slips of paper were burned, sending dreams up to the universe in smoke.