I am home after a whirlwind trip to the International Reading Association Convention in Chicago, and I have a few last photos to share.
After a crazy-busy day of presenting and signing on Monday, I met up with the other Walker/Bloomsbury folks in the lobby to head to dinner. It's always so much fun to chat with other writers & illustrators, some of whom I'd never met or only met online until this week. Danette Haworth, the author of VIOLET RAINES ALMOST GOT STRUCK BY LIGHTNING and the forthcoming (and awesome!) SUMMER OF MOONLIGHT SECRETS, is someone I've "known" online since before either of us were Walker authors, and I got to meet her for the first time at IRA.
And here's the whole gang at dinner…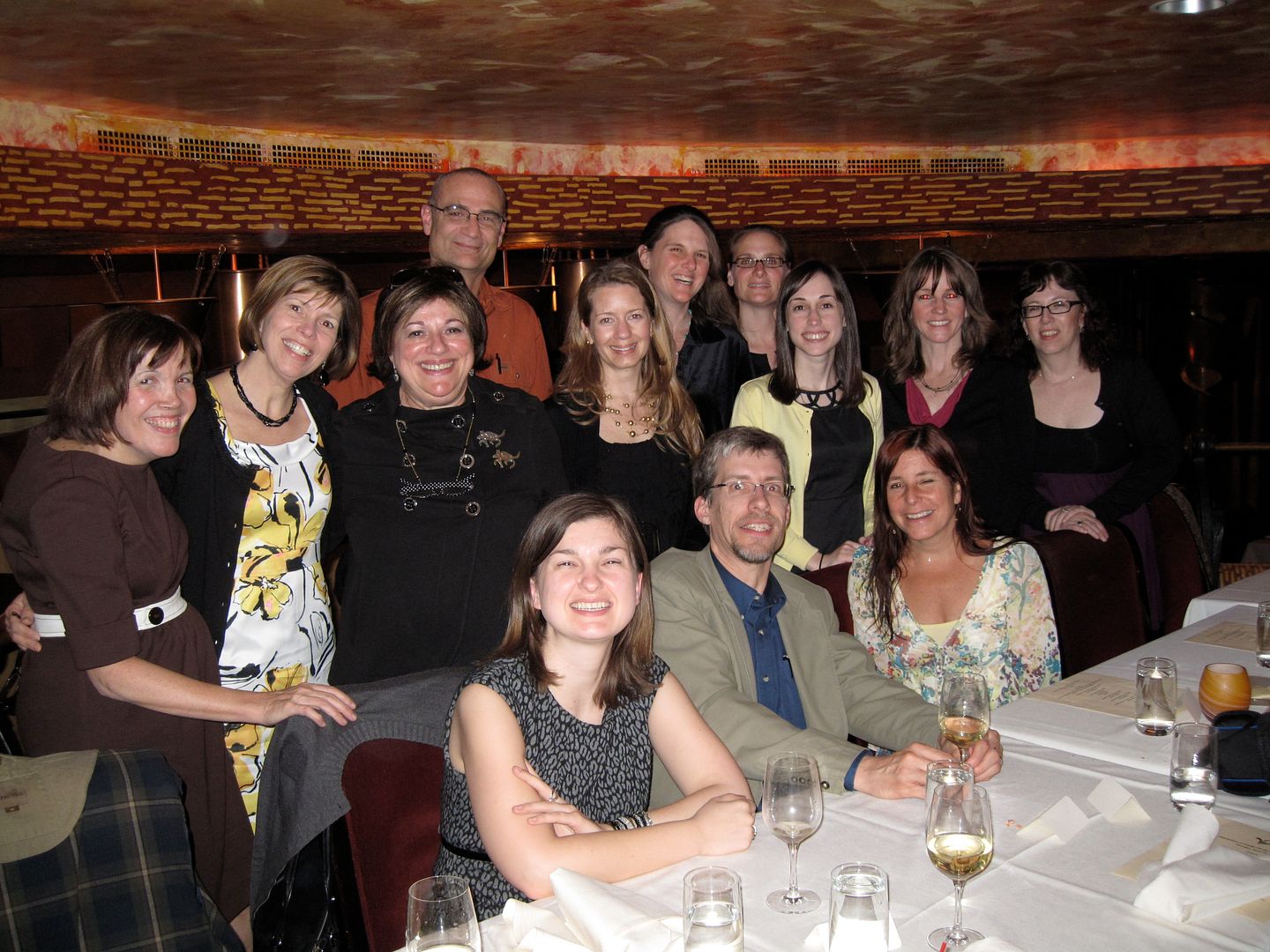 At dinner, I sat across from the very cool Amy Krouse Rosenthal (She's the one sitting down on the far right. You probably know her as the author of DUCK, RABBIT and LITTLE HOOT). Amy told me about her "Beckoning of Lovely" film, which is…well…lovely. It's hard to explain, so here…just watch.

Cool, huh?
After a full day of running around and that big dinner, I was sleepy enough that I spent several minutes trying to open my hotel room door with my credit card. It didn't work, but eventually I caught on, found the room key. and got to sleep so I'd be ready for a first-thing-in-the-morning visit with almost 400 students at Westmont Junior High School.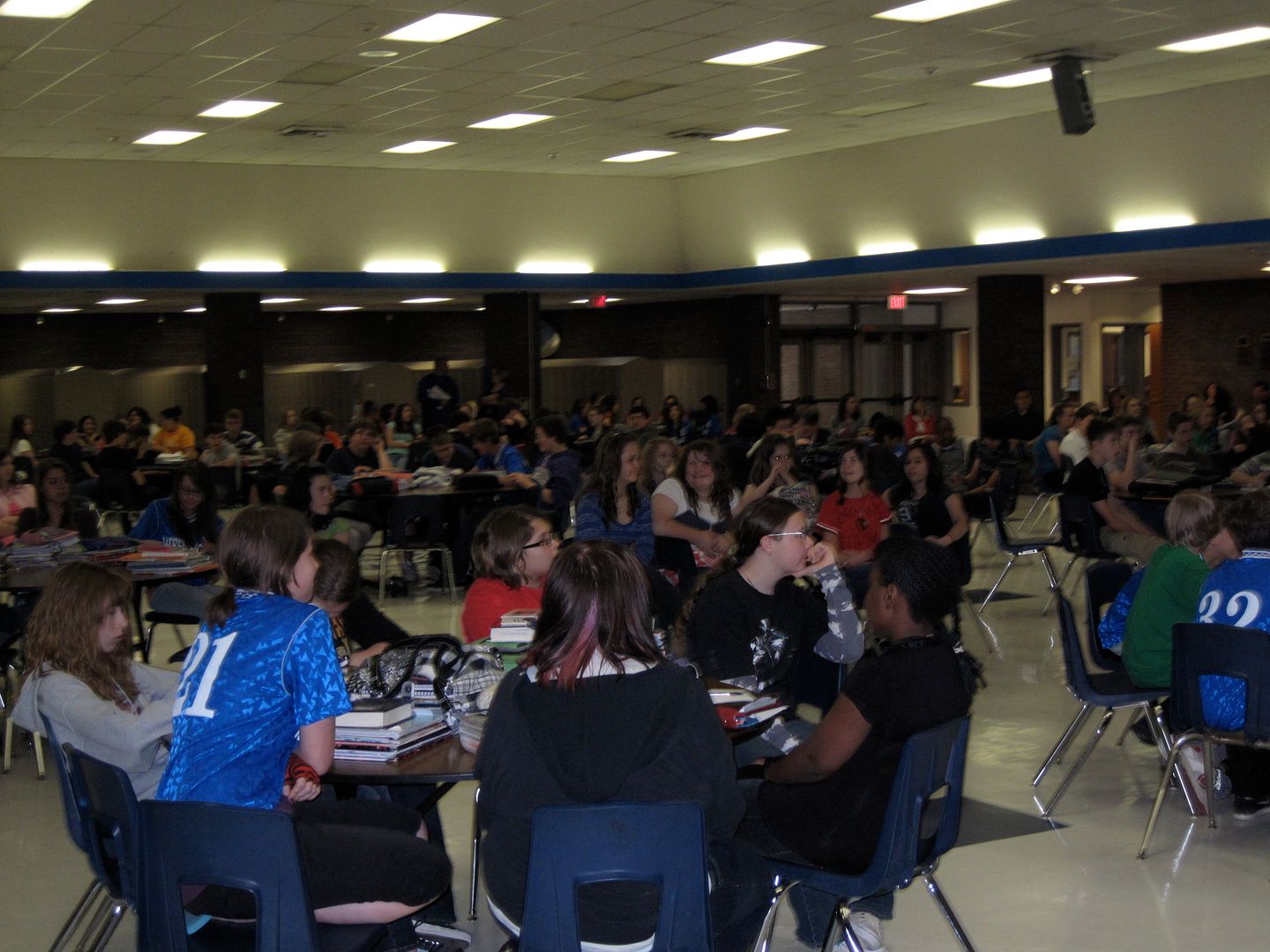 The 6th, 7th, and 8th graders here were terrific to talk with and had great questions about both the process and the business of writing books. After each presentation, their principal held a drawing for signed copies of THE BRILLIANT FALL OF GIANNA Z.
Thanks, Westmont students and staff, for a fantastic welcome and a terrific morning at your school! And remember what I said about that "secret writing." It's important.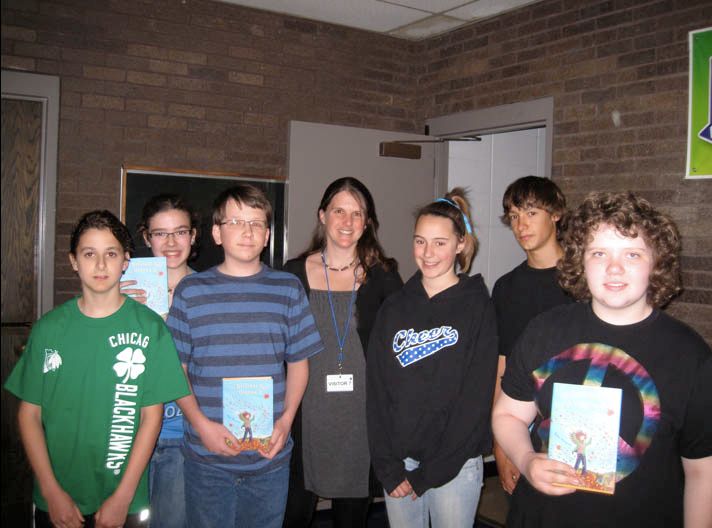 After the last presentation, we took a quick photo with the book winners, and I quite literally went running out the door with my suitcase to my taxi so I could make my flight home. This was such a quick and busy trip that I didn't have any non-work time to spend in Chicago's great museums. However, I did manage to get a taste of culture at the airport as I was rushing to my gate. I was delighed to spot a Brachiosaurus, a plant-eating dinosaur that lived 150 million years ago.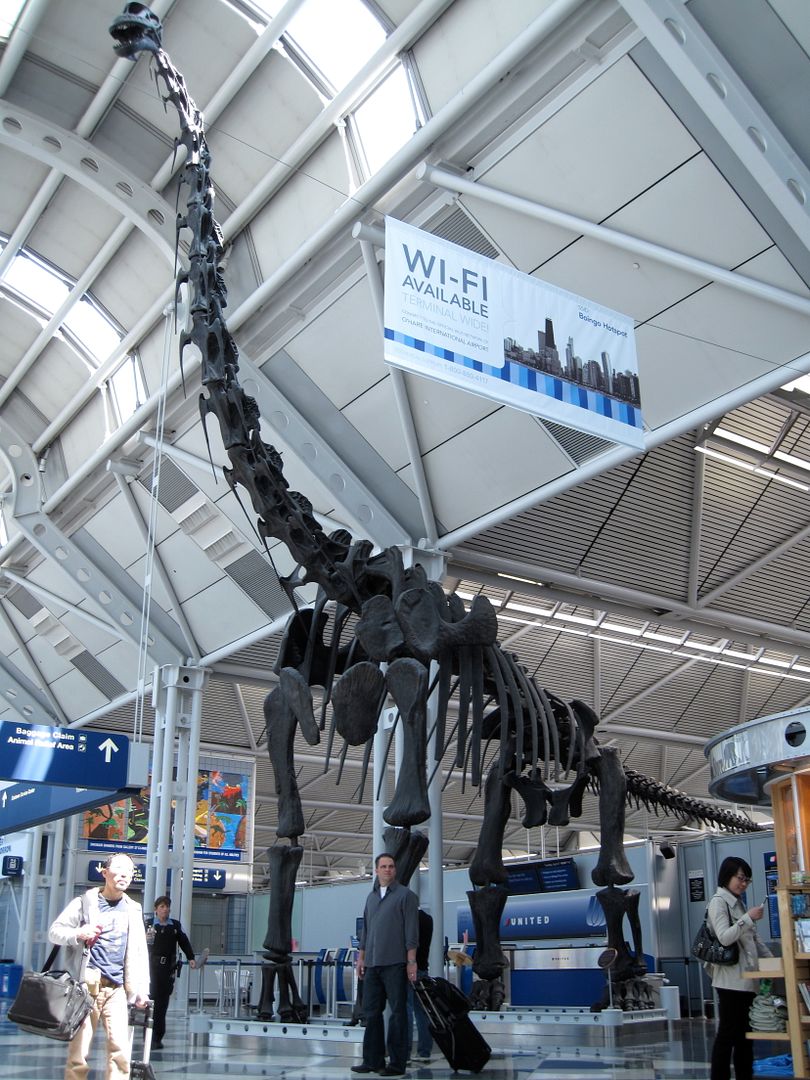 This replica is based on bones held at the Field Museum of Chicago, which I did visit on a different trip, and it's spectacular.
There was a quick dose of modern art along the people-mover, too.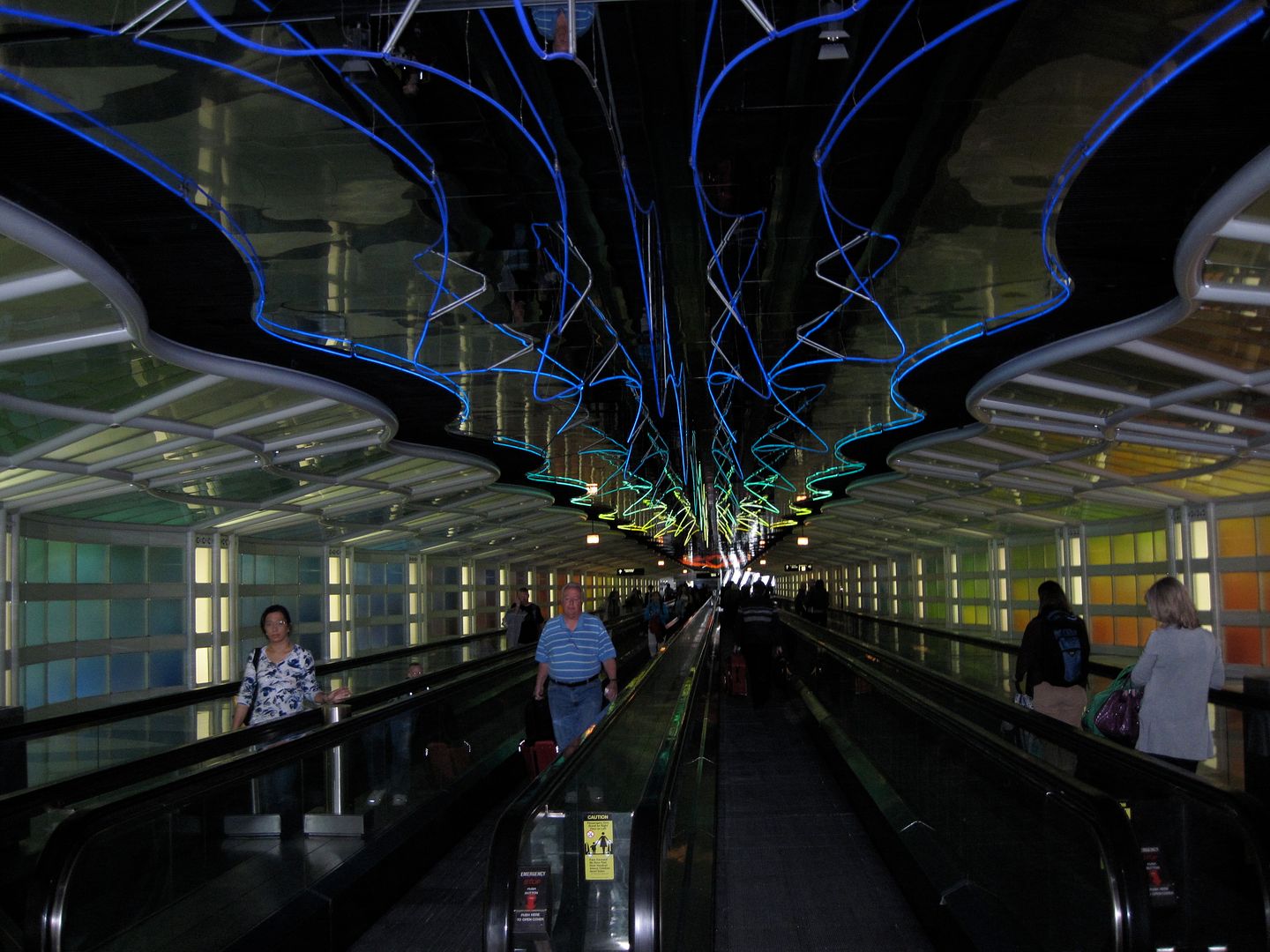 I have a thing for these airport tunnels with the soothing lights (Isn't there one in Detroit, too?). They make me want to stop rushing and do yoga or something. But it was time to head home. Tomorrow, I'm back in my own classroom, where I'll be greeted with the inevitable post-conference questions:
"Who was there?"
"Did you meet anybody cool?"
"Did you bring us books?!"
The answers?
-Lots of great teachers, librarians, publishing folks, authors, and illustrators.
-They were all cool. Really cool.
-YES!