In honor of the first day of fall tomorrow, I'm sharing a few photos from today's hike up Mount Jo in the Adirondacks.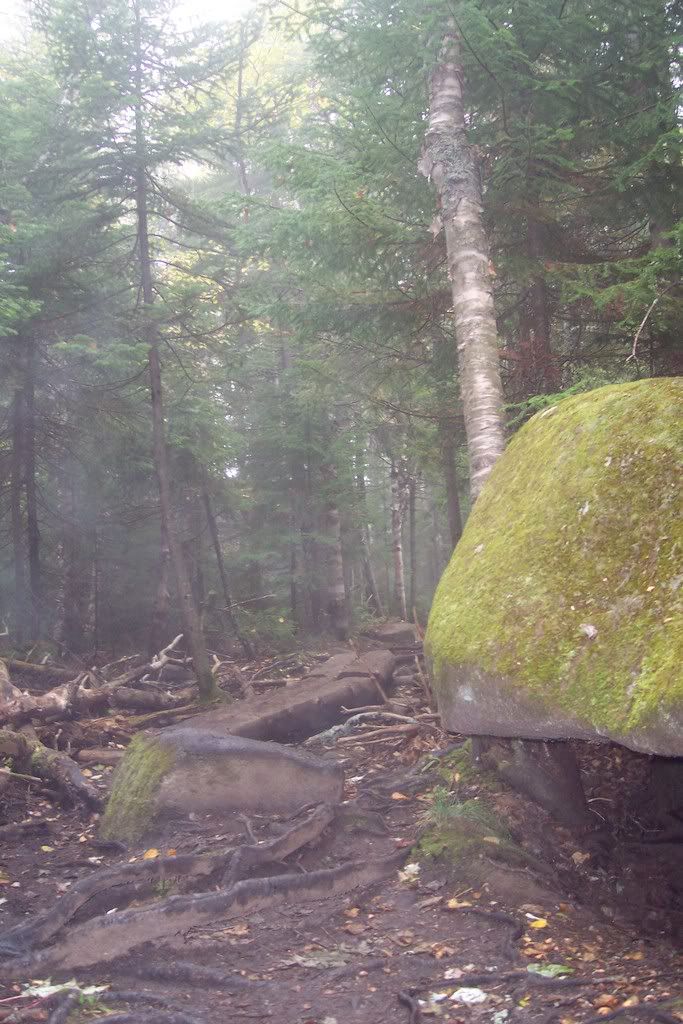 We decided to climb, even though it was drizzling when we got to the trailhead.
This is the view from the summit — not exactly what we'd had in mind, but pretty in a hazy, climbing-into-a-cloud sort of way. If it were clear, you'd see a handful of the High Peaks and Heart Lake beyond the trees.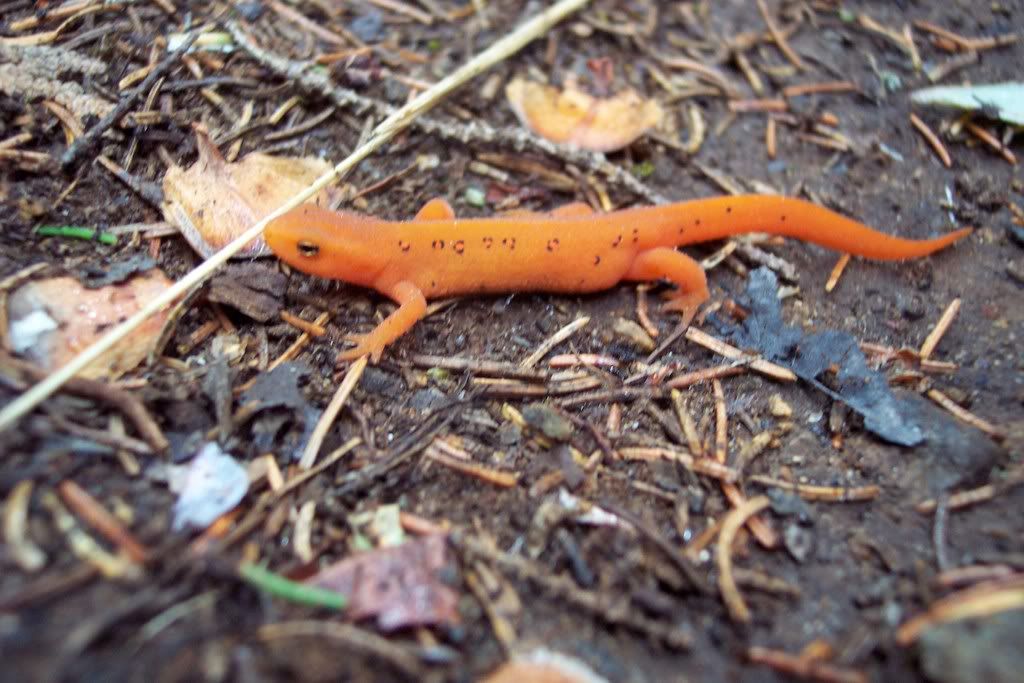 E noticed this little guy on the trail and moved him to safety so he didn't get squashed.

And this one is for blog readers who live where the leaves don't change color, or where they haven't changed just yet.
A branch full of maple leaves to launch you into autumn. Have a terrific week!