My Mother's Day weekend started off in a room full of readers and writers. I got to say hello to LJ friends
,
,
, and I heard two amazing lectures at the Children's Literature New England Colloquy.
First came M.T. Anderson, discussing "Experimental" opening pages. If you've never heard Tobin Anderson speak, you should do everything you possibly can to find an event where he's featured. He's simply brilliant and speaks so eloquently that I'd drive a couple hours just to hear him read the phone book, because he'd probably make such smart, funny comments about the names after he read them. (I was too enthralled to take a picture on Friday, but here's a photo my friend Stephanie took after we heard him speak at Vermont College's Special Event Day last summer.)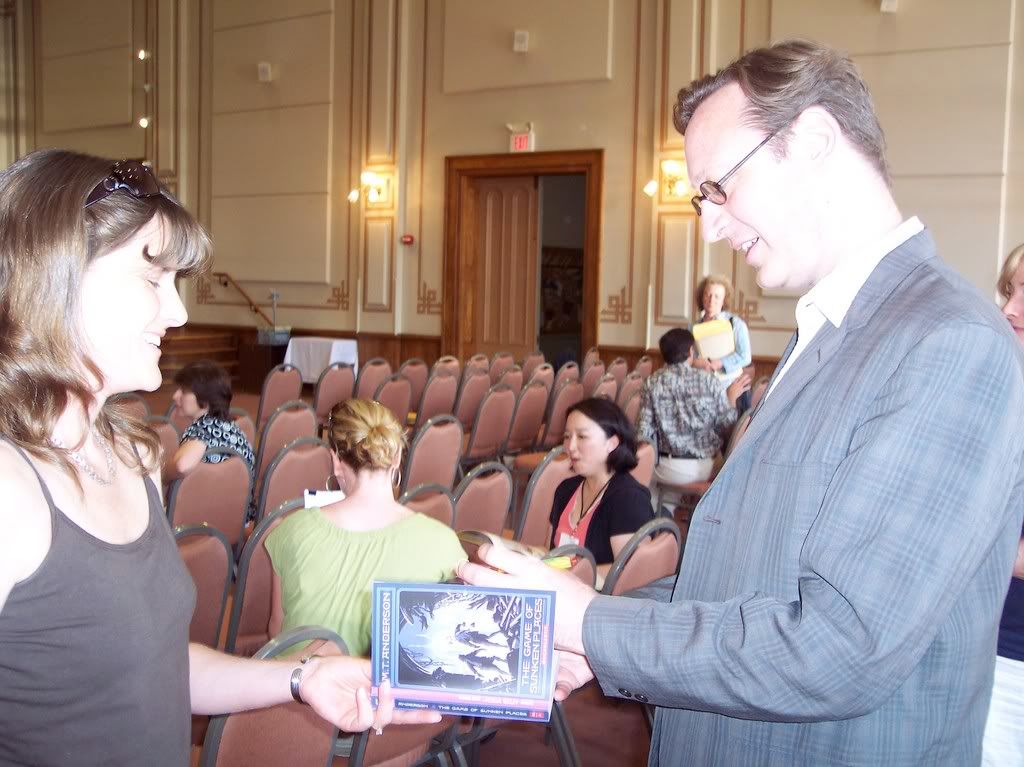 And look what Candlewick handed out after Anderson's presentation…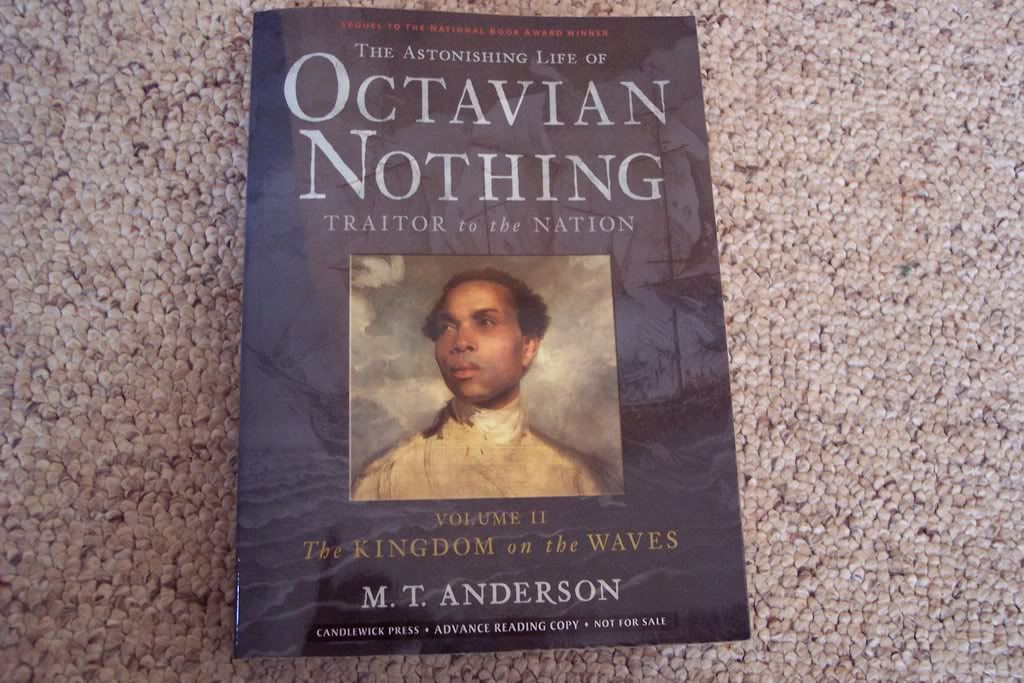 I've already started reading my ARC of The Astonishing Life of Octavian Nothing, Traitor to the Nation, Volume II: The Kingdom on the Waves and will be sure to post a review before the book comes out in October.
I had remembered my digital camera by the time Gregory McGuire (the one at the podium) introduced the Friday afternoon speaker, Arthur Levine of Scholastic (the one smiling even though he has a broken hand).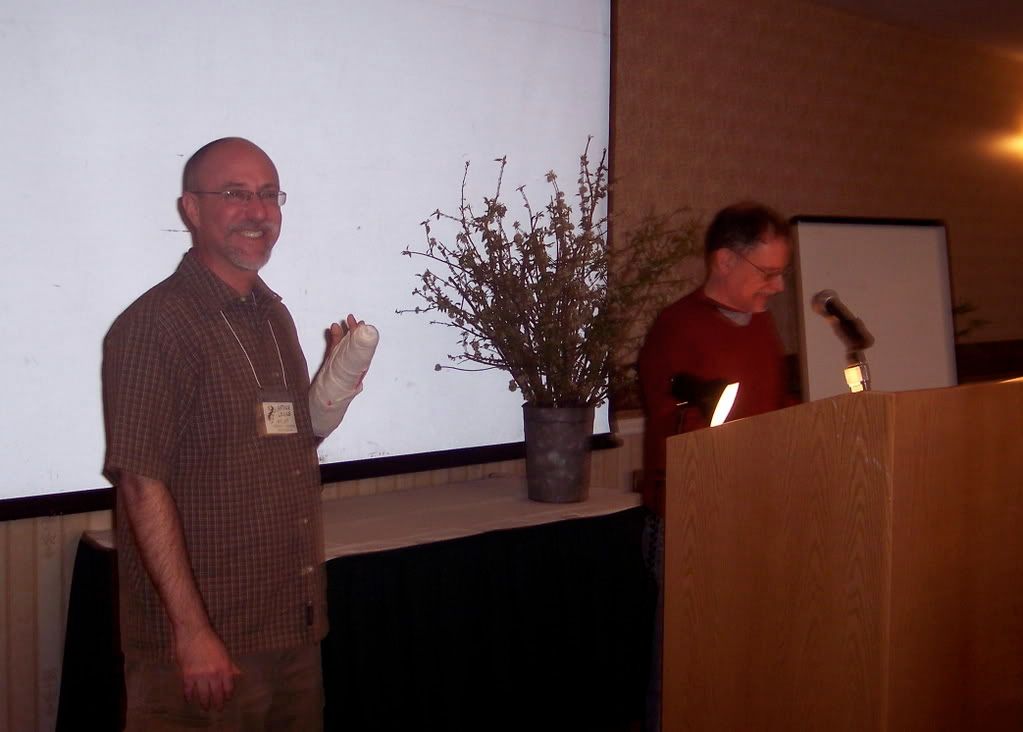 Arthur wouldn't tell us how he broke his fingers (
, do you know?), but he did tell lots of fascinating, funny stories about his own "first pages" that led him to be the über-editor that he is today.
I was surprised — but thrilled — when I ran into Brian Selznick, who wasn't speaking until later in the conference. I couldn't stay to hear his presentation, but I did get to chat with him about how The Invention of Hugo Cabret started out as a fairly traditional middle grade novel and evolved into the incredible book that won the Caldecott Medal.
Brian signed this copy of Hugo as a Mother's Day gift for my mom who arrived at my house for the weekend with my sister right after I returned from the conference.
Mom (
) loved the artwork in Hugo; she's the artist who created the cover art for Spitfire. The publisher of my regional historical novels, North Country Books, has also asked her to do the cover for Champlain & the Silent One, which comes out this fall. It's almost finished, but not quite. I got to see the current version this weekend, and I'm so excited. I'll be sure to share the final painting when it's done!
As for the rest of my weekend…the sun is shining, and the bike path is calling. Have a terrific Mother's Day!