I gave my first presentation on SPITFIRE on Monday and couldn't have asked for a more pleasant and receptive audience. Clinton Community College hosts a teachers' historical workshop about Benedict Arnold in the Champlain Valley. Facilitators Tom Mandeville and John Mockry do a fantastic job sharing knowledge about Lake Champlain history and leading field trips around the region.
I was the after-lunch speaker on Monday. They had lasagna, and I worried about this, but only one person dozed off a little, and I think I woke him up with my bo'sun's whistle. (It's used to issue orders during battle…or to get attention during a presentation as the need arises…)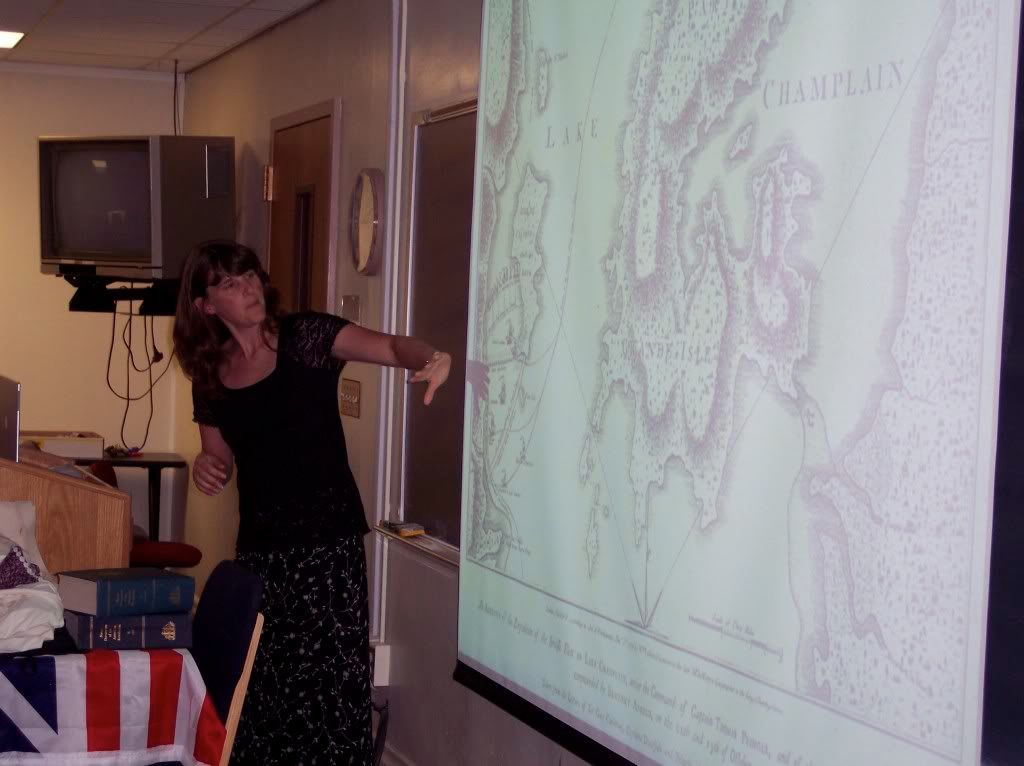 I presented my PowerPoint about the Battle of Valcour Island on Lake Champlain, the real 12-year-old boy who fought in that battle, and how I researched his life and life on board an 18th century gunboat to write SPITFIRE. I also gave teachers a sneak peak at my school presentation, showing some of the artifact replicas, articles of clothing, and other 18th century treats I'll be sharing with students this fall.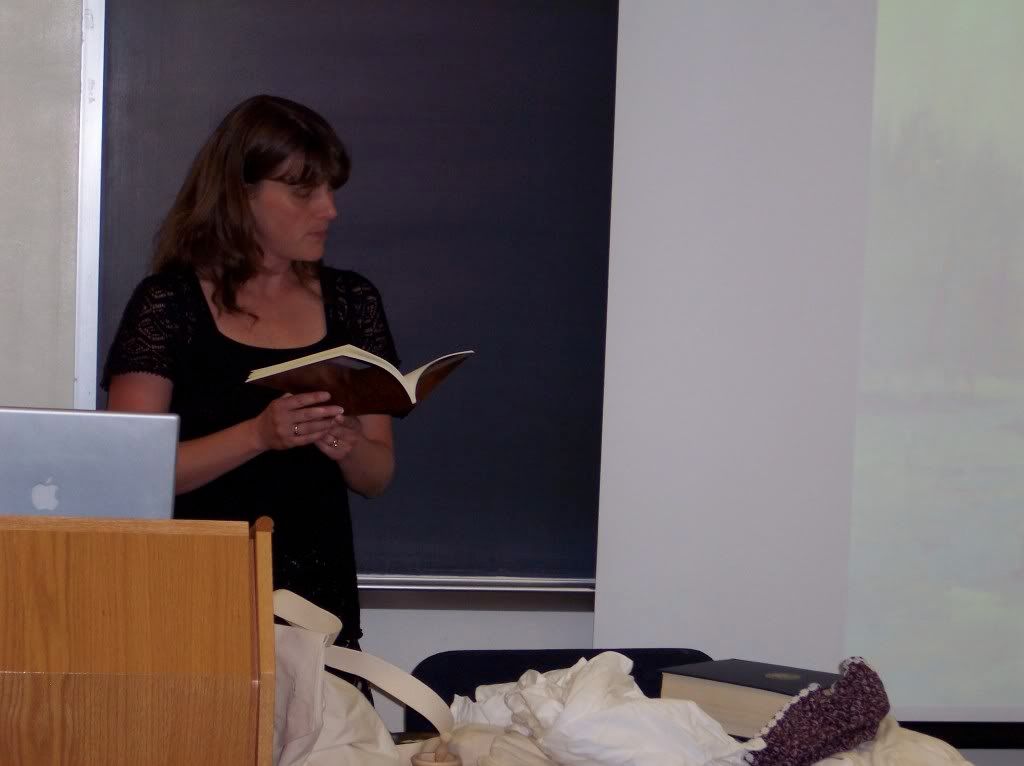 I gave my first reading from SPITFIRE to people who don't live with me, and that was a terrific feeling. The teachers were kind enough to laugh in all the right places, had nice things to say about my research and writing, and clapped when I was done.
It was a wonderful afternoon, and it was great to spend time with people who love Lake Champlain and its history as much as I do.