We had originally planned to go see The Lightning Thief movie this afternoon, but the weather called us outdoors. Even though it hasn't been much of a winter in Northern New York, this first sunny 40-degree day melted my heart, and we headed for a state park not far from the house. Sometimes in the winter, we see a bald eagle here, but he's been tough to find this year. We looked for him in his favorite tree on the way in, with no luck. But that was okay… the beach alone was worth the trip.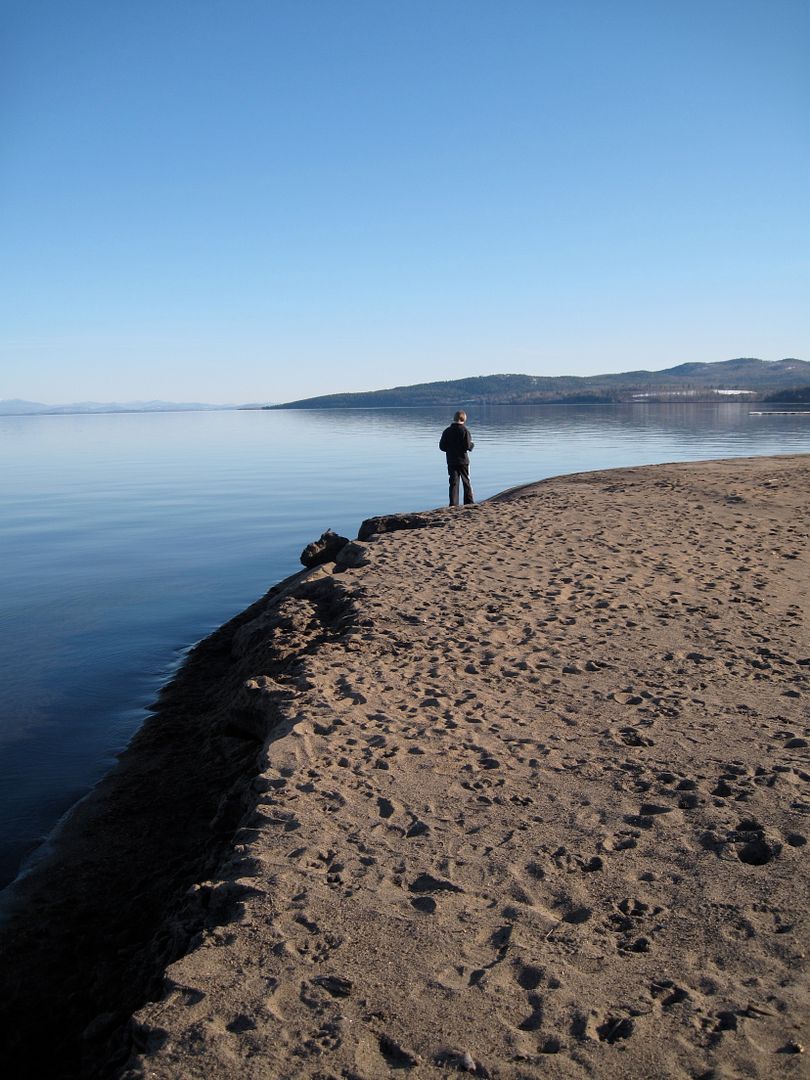 Still plenty of snow on Mount Mansfield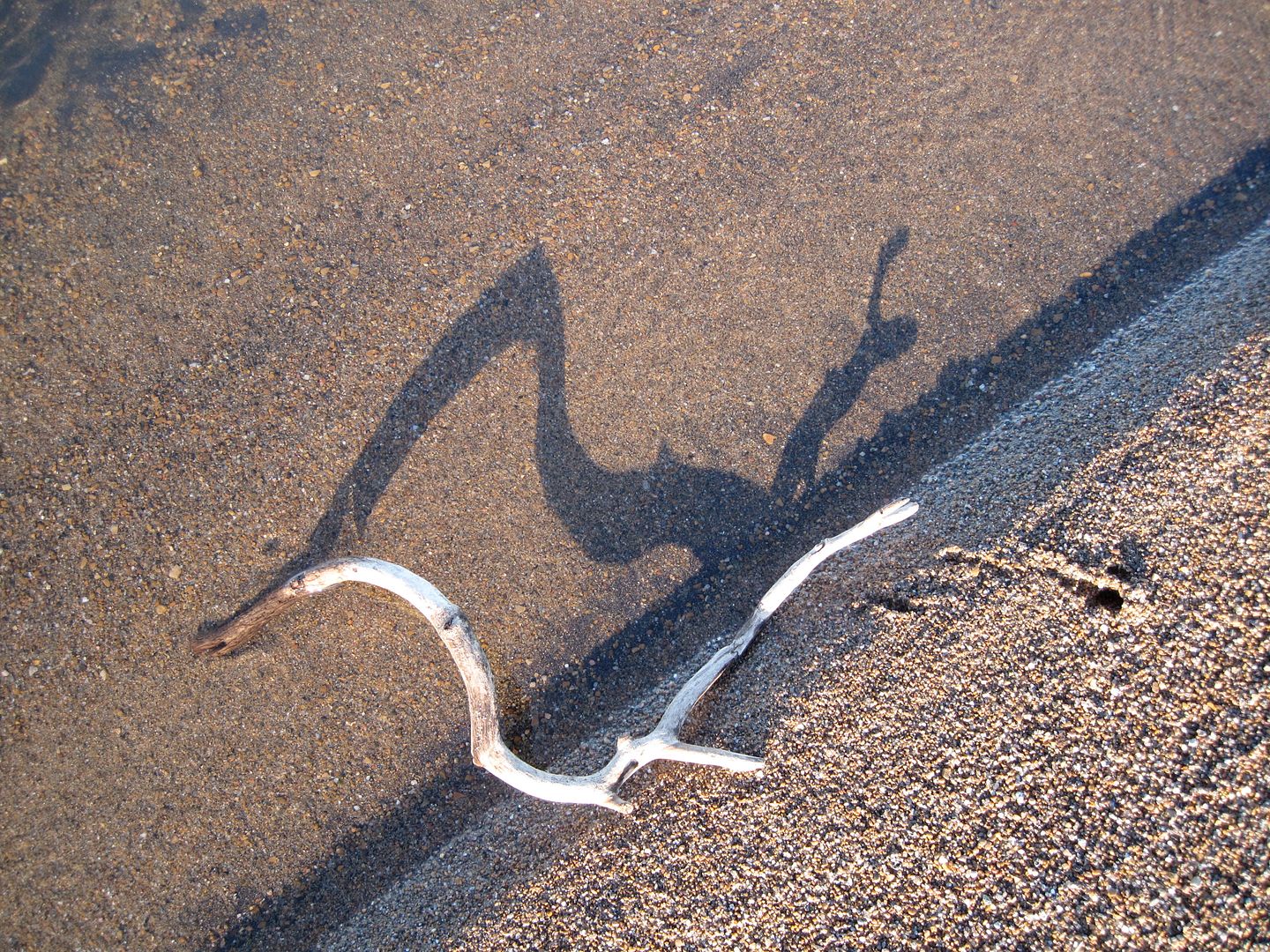 Is it me, or does the shadow of this driftwood totally look like a sea monster?
Just as we were driving out of the park, guess who showed up…right on his favorite branch.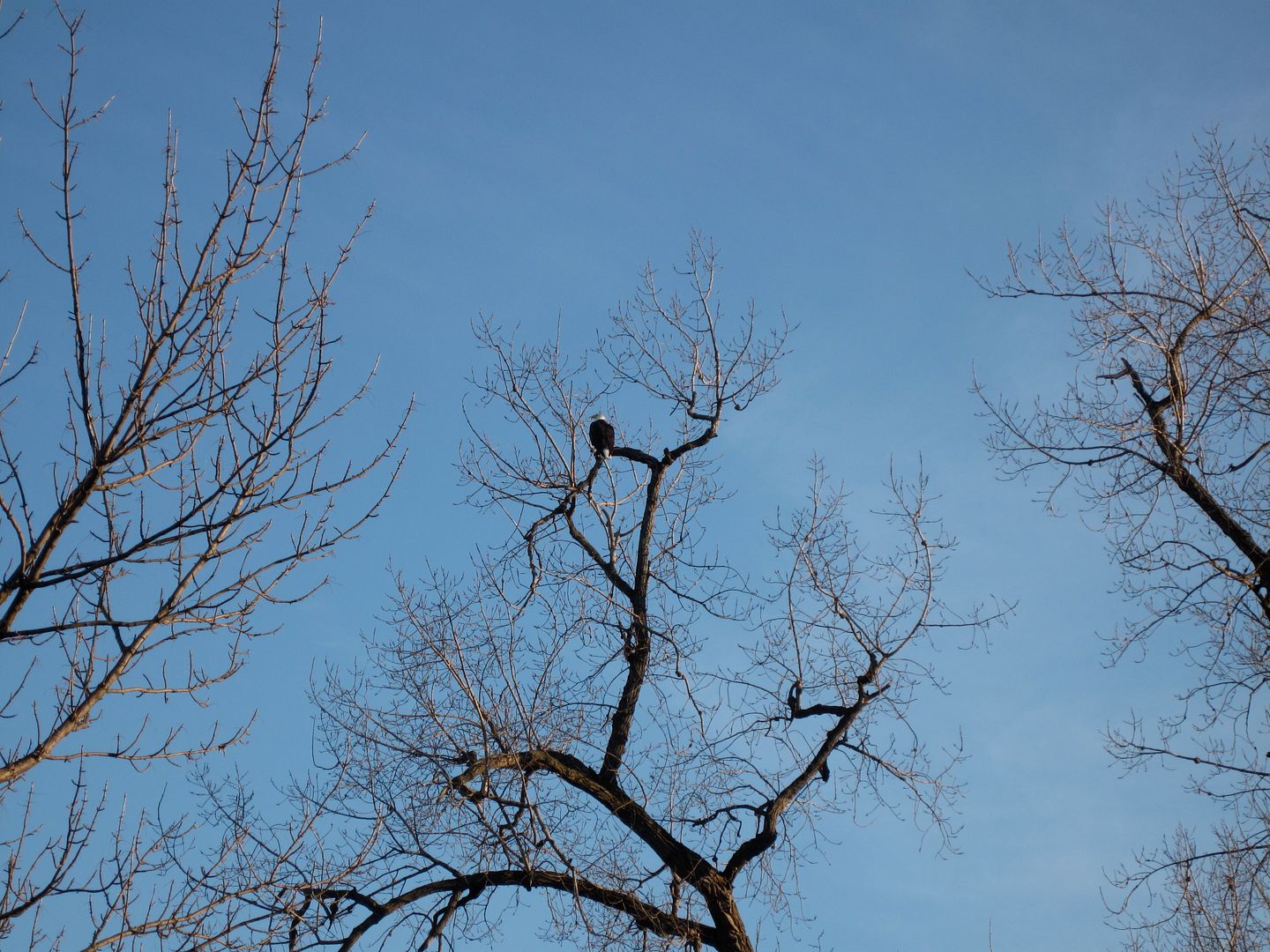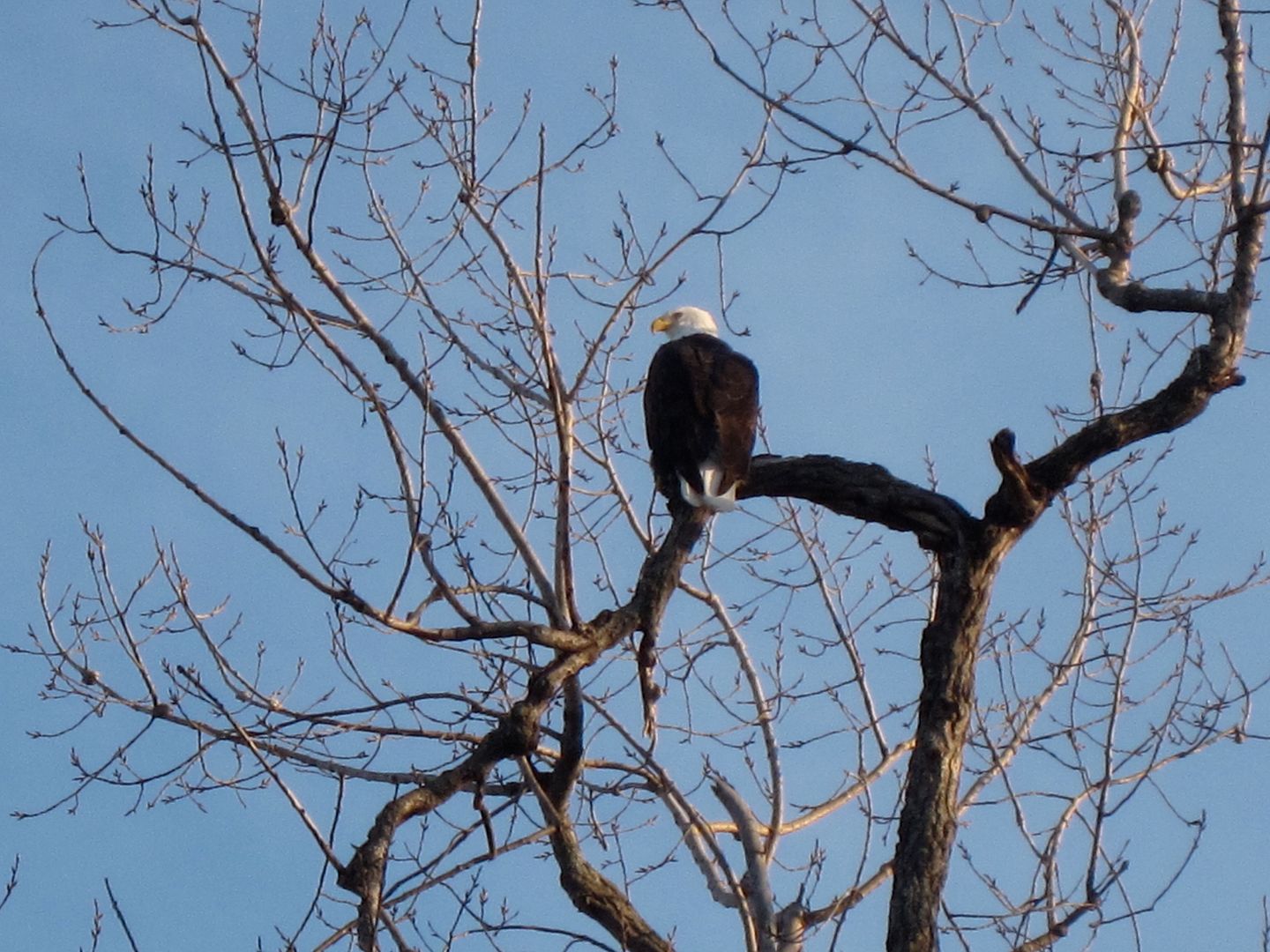 Wherever you are, I hope your day was sunny and full of surprises, too!