About a year ago, my son started teaching himself how to write code for iPhone, iPod, and iPad applications. The endeavor has taken on a life of its own, to the point where he's commandeered one of our basement rooms and dubbed it "Snowfire Software World Headquarters."
This summer, the boy's first app, a custom-background calculator for the iPad, was released for sale in the iTunes app store, and he's been working on some new applications since then. His latest project is particularly exciting for Mom…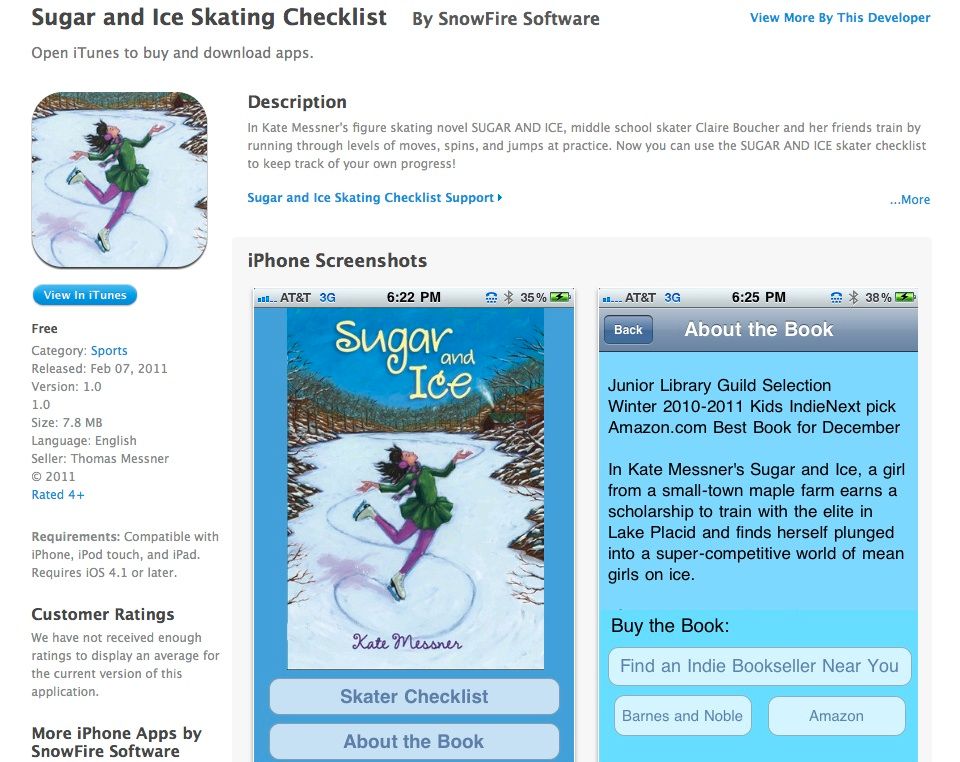 The SUGAR AND ICE Skating Checklist has a list of different moves, spins, and jumps at different levels so skaters can use it to practice at the rink, and of course, there's a little about the book included, too. It's a free download if you'd like to check it out – just click here, or do a search for "Sugar and Ice" in the app store on your device.