I was really excited about the Wednesday morning workshop I presented at IRA — talented authors Lindsey Leavitt, Olugbemisola Rhuday-Perkovich, and Cynthea Liu invited me to join them on a panel called "Plugged In," all about using Web 2.0 tools to promote literacy.  I love panel presentations like this because in addition to sharing what I know as a teacher and author, I always end up with great ideas to take back to my classroom.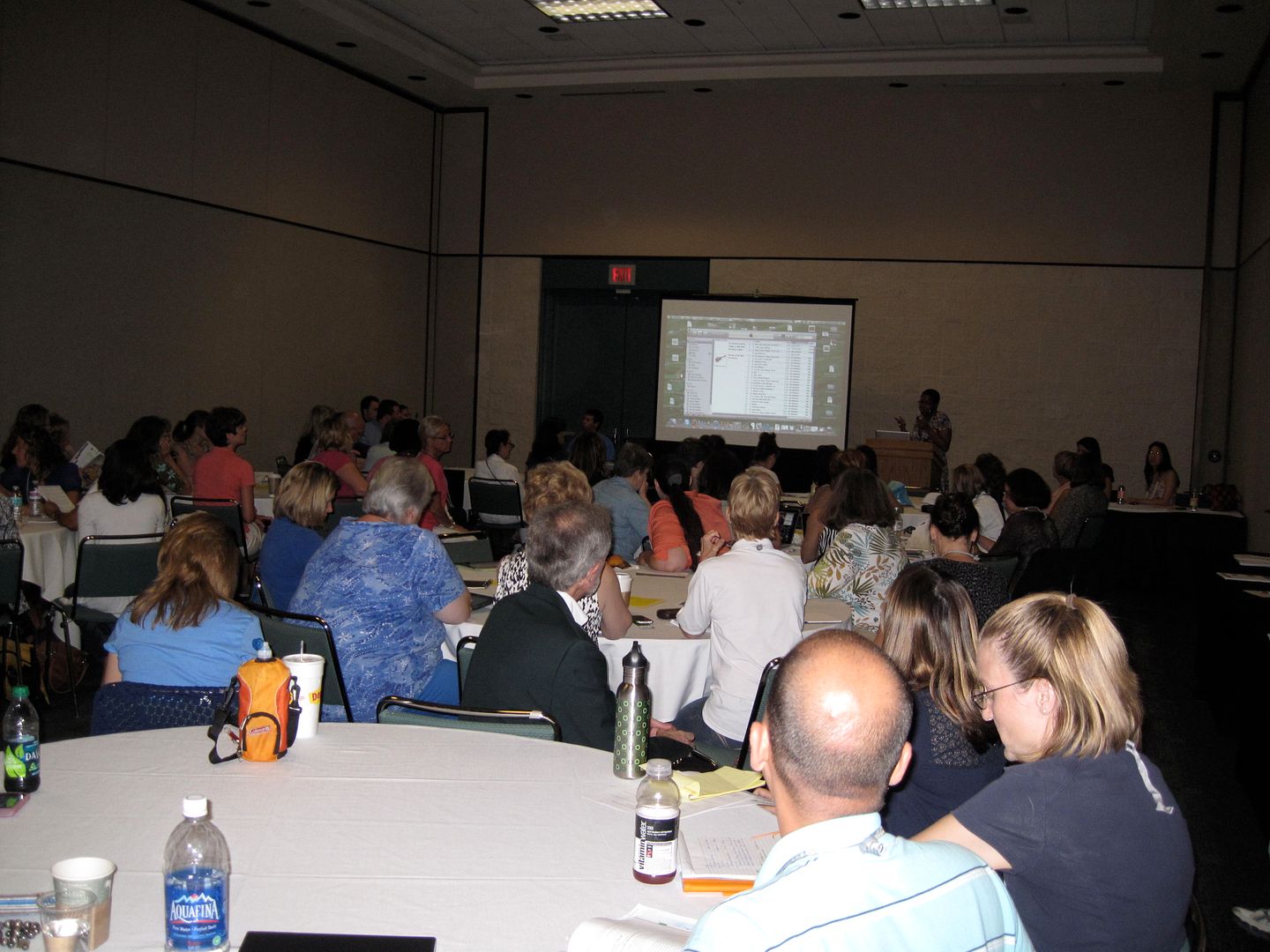 See Gbemi way up there in front? She created a wiki for the presentation, showing how different tech-teachers are using tools like wikis, VoiceThread, & Glogster to engage students. Our audience also got to see a live Skype author visit, with John Schumacher's students in Oak Brook, Illinois.  @MrSchuReads is a real leader in using technology to motivate readers in his school library, so it was great to connect with him. His enthusiastic students were a serious hit with our workshop audience – they'd read MARTY MCGUIRE and SEA MONSTER'S FIRST DAY before the visit had amazingly thoughtful questions about everything from my writing process to my reaction to Brian Floca's illustrations.  (Question: Did the characters look the way you'd envisioned them?  My answer: Yes…but better. I can't get over how well Brian Floca captured the spirit of Marty and her friends and brought more life to them than I'd even imagined!)
After our presentation, I made a quick trip to the Chronicle booth to hug my editor and pick up my suitcase, and then it was off to St. James Cathedral School in Orlando for an author visit with their K-6 students before I caught my plane home.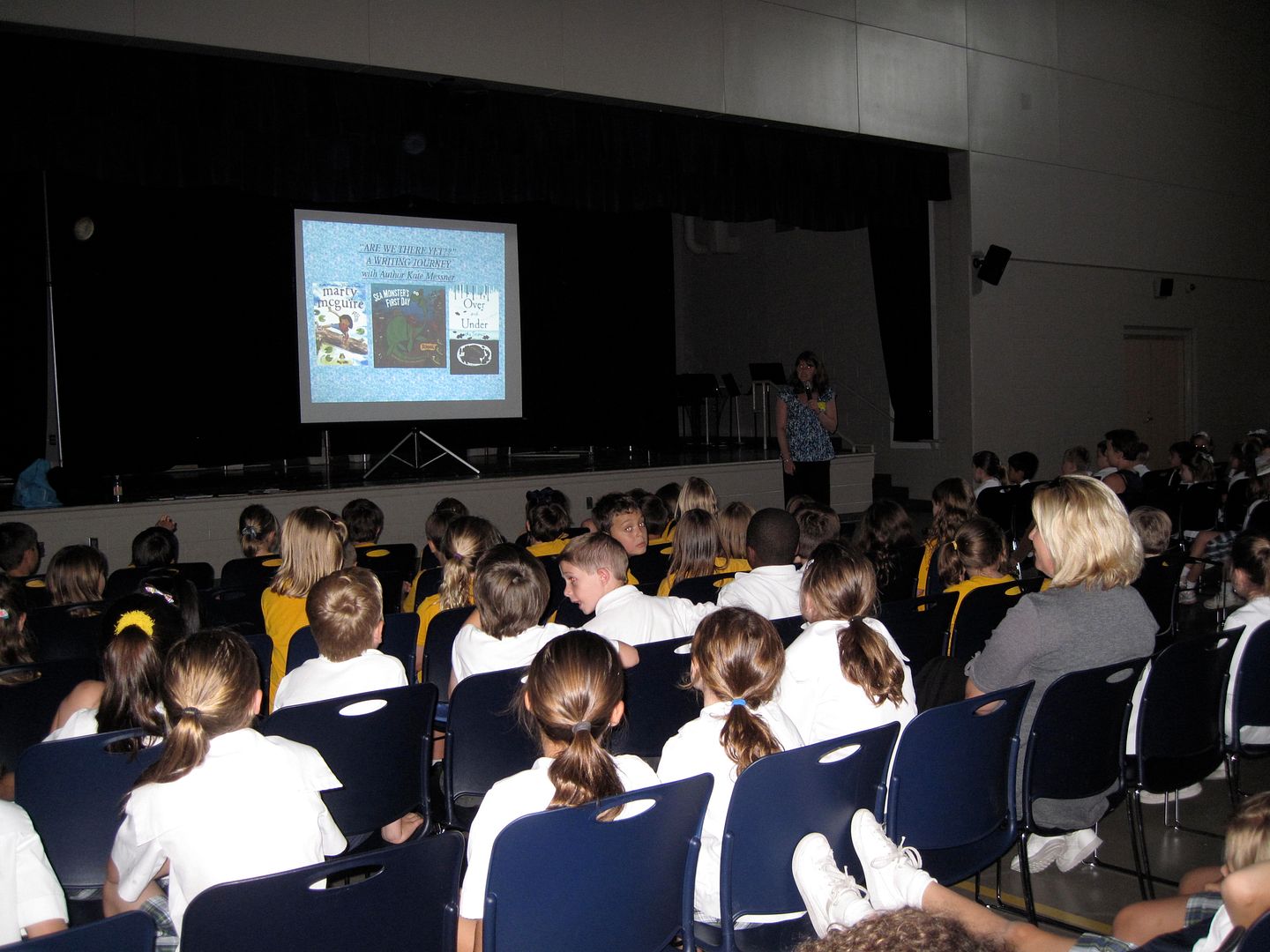 This was my first official school visit for MARTY MCGUIRE and SEA MONSTER'S FIRST DAY, and I couldn't stop smiling.  The kids & teachers were amazing. Thanks, everyone, for making me feel so welcome!