Today was a perfect hiking day in the Adirondacks. Nice and cool. No bugs yet. And not too muddy. We climbed Rattlesnake Mountain, in Willsboro — one of our favorites because the summit has a great view of Lake Champlain. The woods are so new right now, full of baby plants and wildflowers that only last a couple weeks. What a gift to have spent time with them today.
I love these tiny fern plants. They remind me of newborn babies — all alien-looking and new.




These pictures just captures the spirit of the Adirondacks — flowers growing on a rock!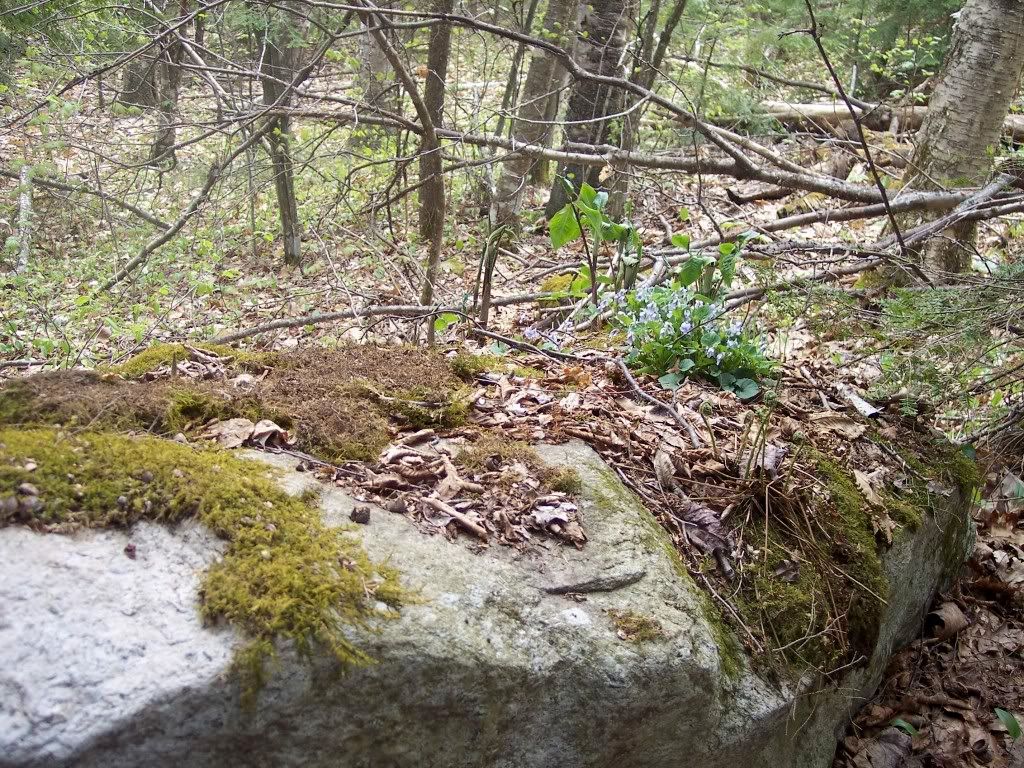 We saw these gorgeous dark red Trillium plants all over.


There were a couple other cars at the trailhead, but we ended up having the summit to ourselves.

Check out the colors in these clouds!
On a hike around the summit, we found another rocky clearing where someone had created a garden of rock sculptures. It reminded me of a trip my husband and I took to Vancouver, BC. When we were biking around Stanley Park, we turned a corner and saw an incredible inuksuk (We didn't know what it was called at the time; we thought it was just a big fancy pile of rocks.) It's an Inuit tradition used as a directional marker. Sometimes today, we were told, they 're built for spiritual reasons, too, to remember and honor people.

Cool, huh? We added a few stones to these and left them to surprise another group of hikers.