We're expecting record high temperatures tomorrow, and it's making me a little mopey. 54 degrees in January is just plain wrong. At least my family had a cross-country ski day over the weekend, at a state park where the woods truly are lovely, dark, and deep.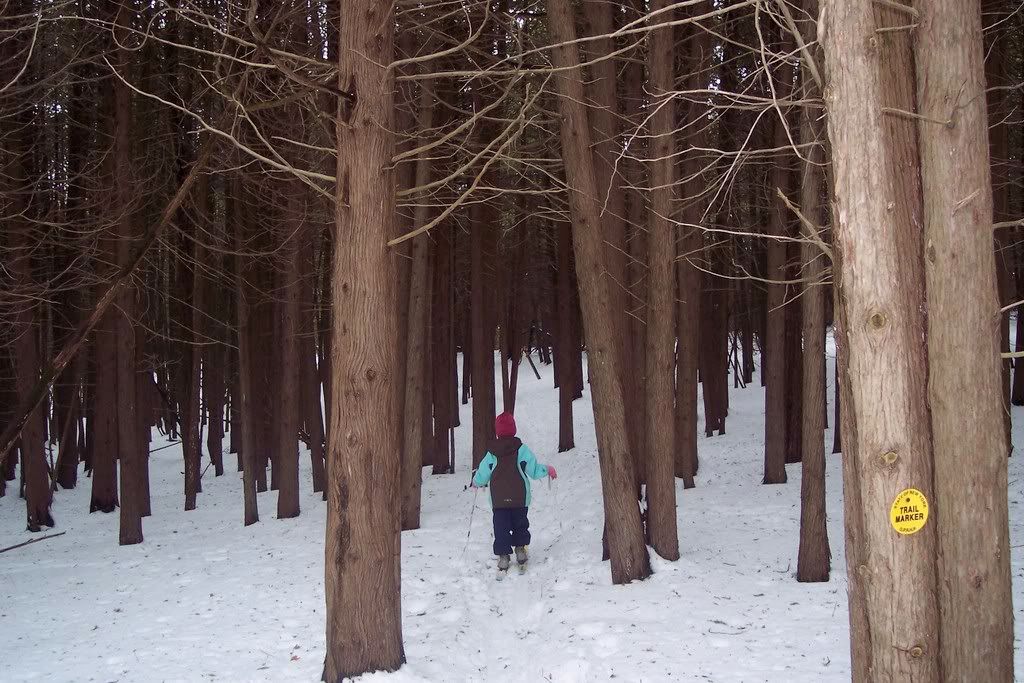 Whenever we ski these trails, we stop at a clearing and make our own "Stranger in the Woods." Then we ski away laughing at what unsuspecting deer and squirrels will think when they meet him.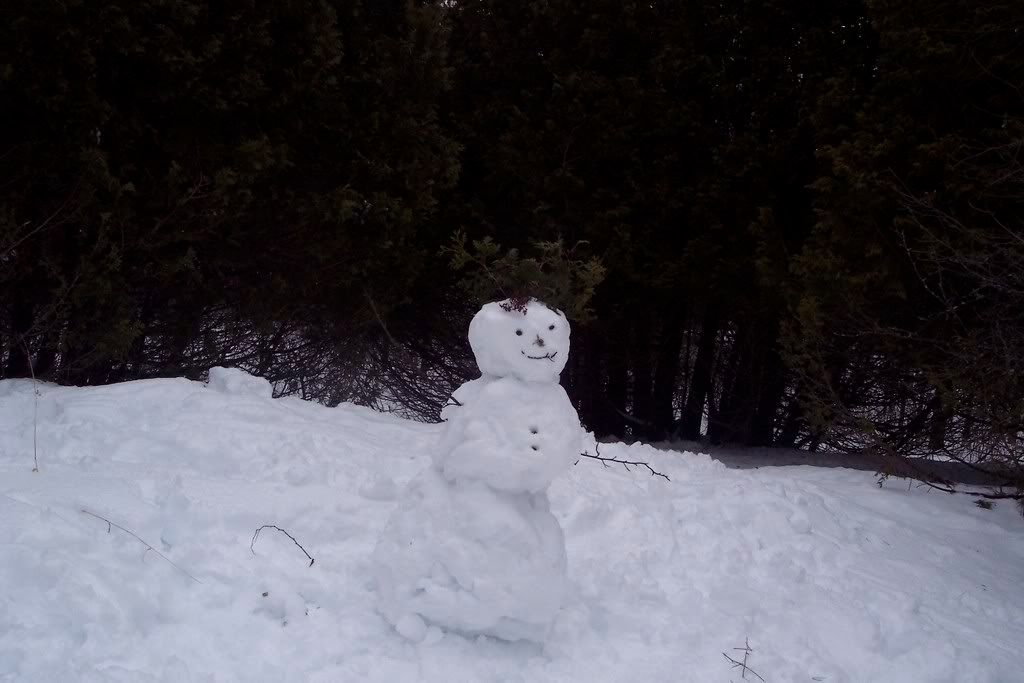 This poor guy will probably be snow soup by tomorrow night. (Sigh…) At least the thaw is only supposed to last a few days. We'll be back below freezing by the weekend.