My creative writing students took a break from their novel-drafting this week for a terrific opportunity to chat with author Lindsey Leavitt. You probably know her name from her first book, PRINCESS FOR HIRE. But did you know she has a new book coming out from Bloomsbury this March?
It's called SEAN GRISWOLD'S HEAD, and it's about a girl dealing with her dad's MS diagnosis by following her counselor's suggestion to choose and write about a focus object. She chooses the head of the boy who sits in front of her in biology class, and then…well, you know how it is… you start writing about the back of somebody's head and one thing leads to another. This book is the most wonderful mix of family tenderness, first love, friend drama, and laugh-out-loud humor. (I actually snorted during silent reading time yesterday. Snorted!)
Our tiny writing class enjoyed a read-aloud of the first few chapters and then connected with Lindsey via Skype yesterday after school to talk about writing.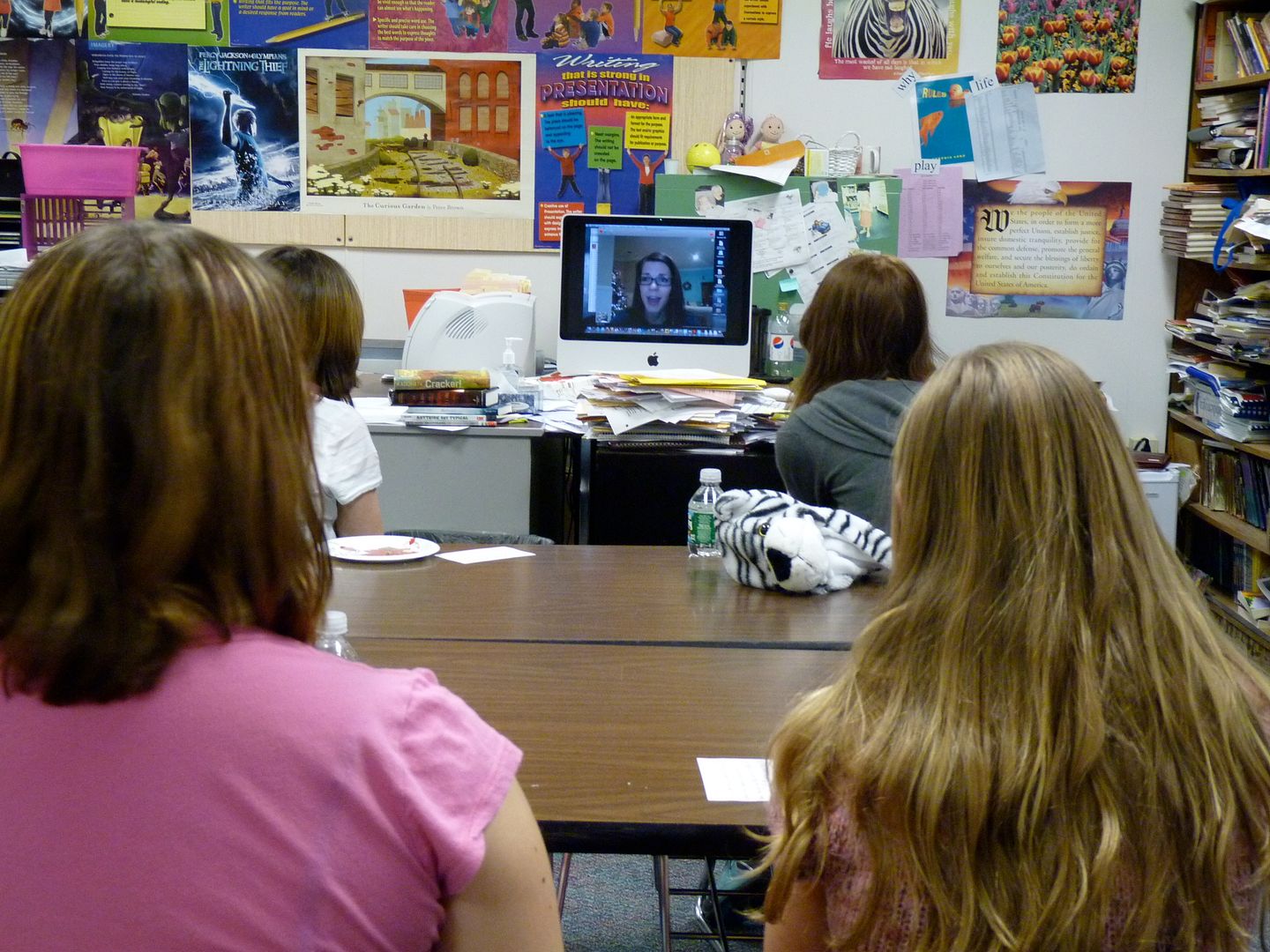 Lindsey shared the inspiration behind the book as well as her secrets about planning (what is this thing you call planning?), titles (she got to keep her original title, something that I have yet to accomplish with a book), and even rejection.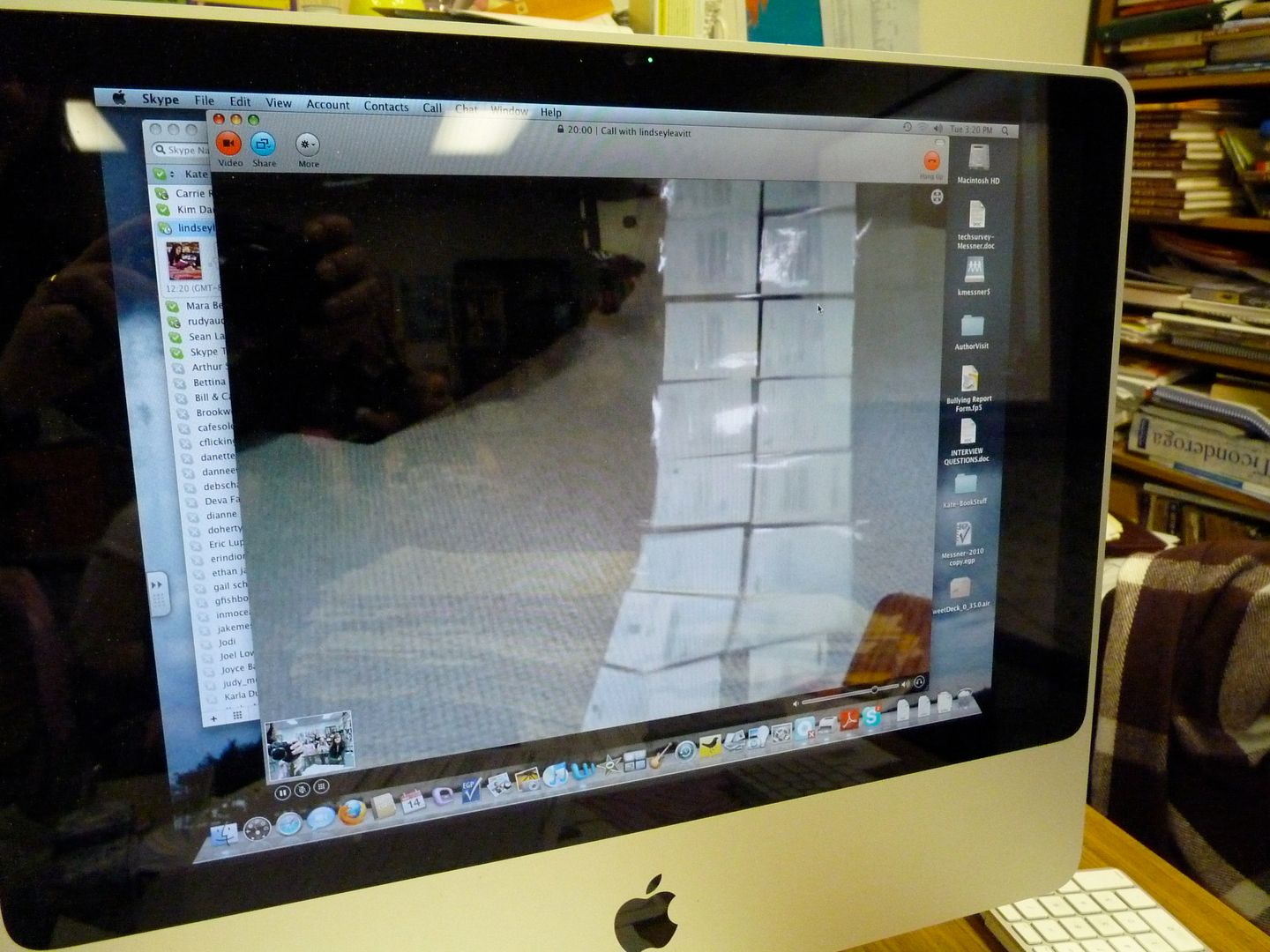 Right there on camera, she unrolled this long string of rejections that came before her first published book and really inspired the kids to be persistent with their dreams. Her enthusiasm and sense of humor made this a great way to end our day.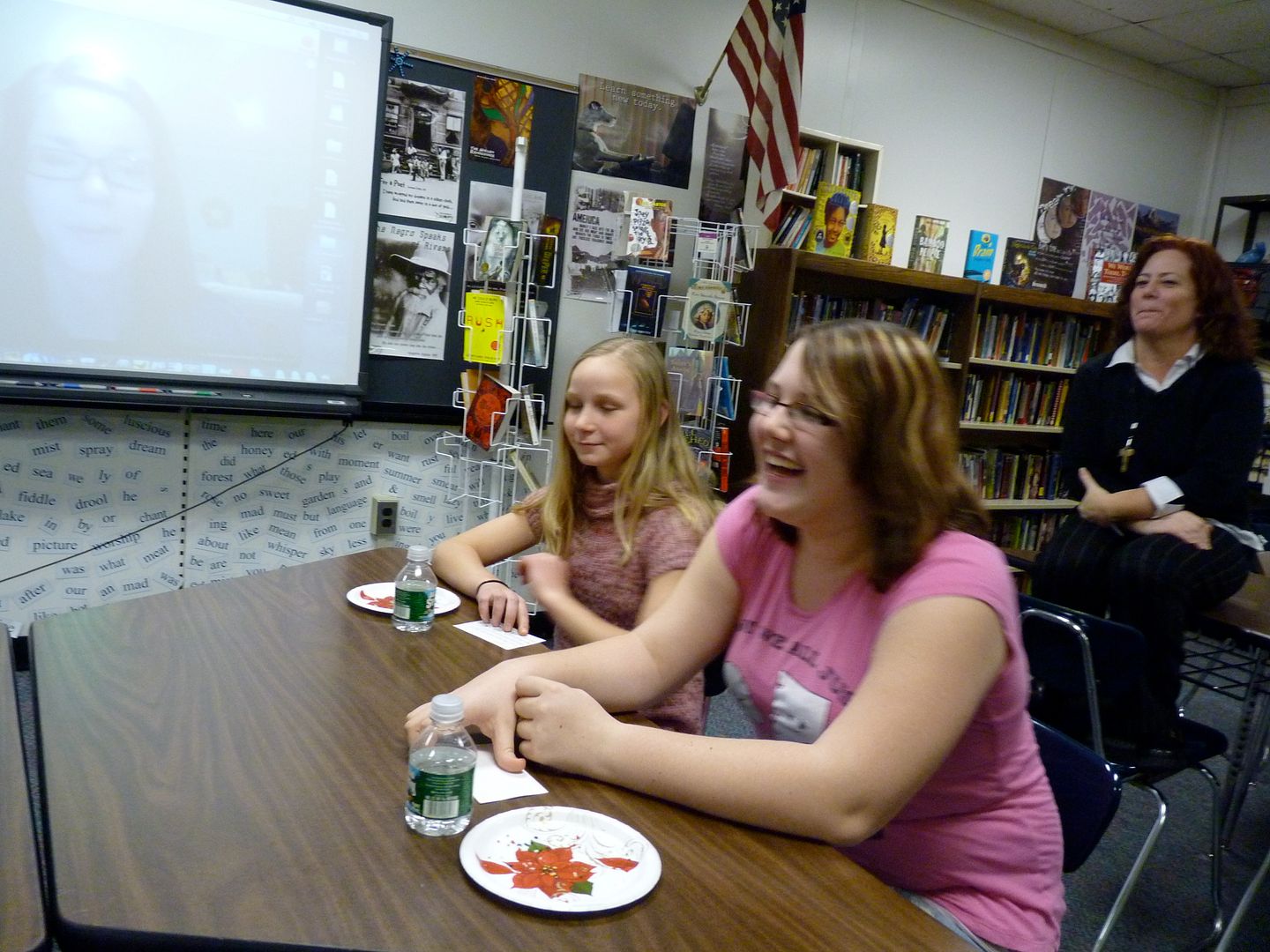 And I love the way Lindsey explains how to write a book. "You just sit down and you write it. And that sounds like the easiest thing, but really it's the hardest thing sometimes, but that's what you do. You sit down and you write."

Here's a special offer for teachers & librarians, from Lindsey…

For the 2010-2011 school year, Lindsey is offering a FREE ARC of SEAN GRISWOLD'S HEAD, along with a FREE 20 minute book chat to schools, libraries, or book clubs. The group does not need to have read the entire book, but they should read three or more chapters so that they're familiar with the story. Signed bookmarks and bookplates are available to those who read the book. Click here for the contact page from her website.
One last note from Kate:
I'll post a more in-depth review closer to the pub date, but I really love this book, and this is a great opportunity for middle school & high school teachers. SEAN GRISWOLD'S HEAD is funny & wonderful, with lots of opportunities for classroom writing spin-offs, too. Probably best for grades 7 and up.