It's been a busy few weeks for Skype author visits, which means my lunch hours have been spent at my desk in my classroom, but far from alone!
Last week, I got to meet these great kids from Holden Christian Academy in Holden, MA, and they had great questions about THE BRILLIANT FALL OF GIANNA Z. and writing.
Their teacher, the book-loving Mrs. Stotz, blogged about our visit here.
The next day, I ate my soup with kids from Moriah, NY and answered questions about one of my Lake Champlain historical novels, SPITFIRE. They had a surprise to share with me over our video connection – pictures they'd drawn, inspired by the book!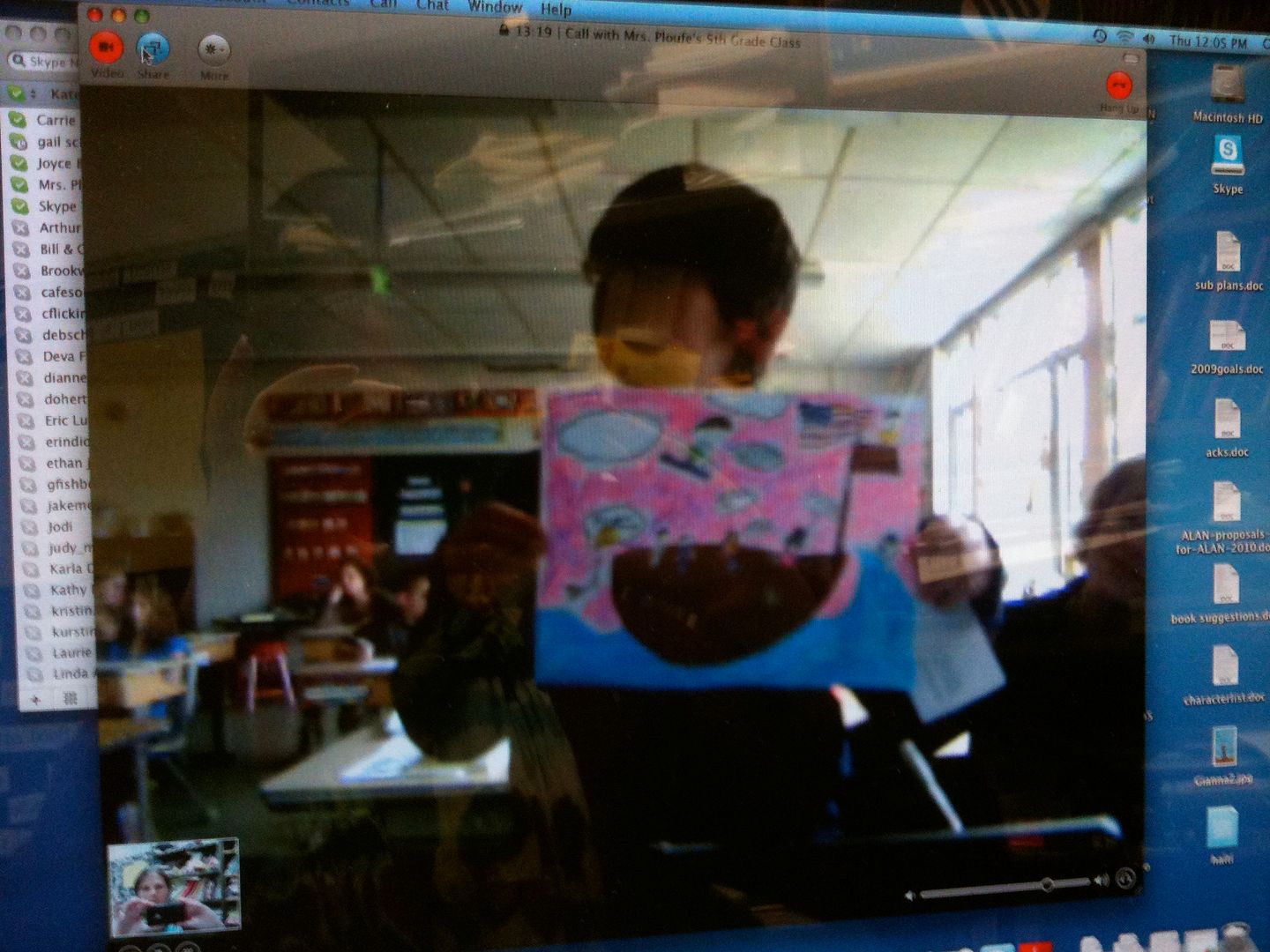 Their librarian, Mrs. Rich organized the visit, and their fifth grade teacher, Mrs. Ploufe, even made it into a music video to share!

Isn't that just the coolest thing? How did Mrs. Ploufe know that I've secretly always wanted to be in a music video?
This week, I'll be Skyping with a class and after-school book club in Brockport, NY tomorrow – and then visiting kids in Mooers, NY and Highgate, VT i person on Friday. Can't wait!