When it finally stopped raining on Saturday, my daughter and I decided a hike was in order. We decided on Silver Lake Bog because we haven't been there in a while and because Jo Knowles blogged about her bog walk earlier this week and reminded us how lovely this unique environment can be. We brought our binoculars, since we have decided that we want to start keeping a bird list, and set out down the boardwalk.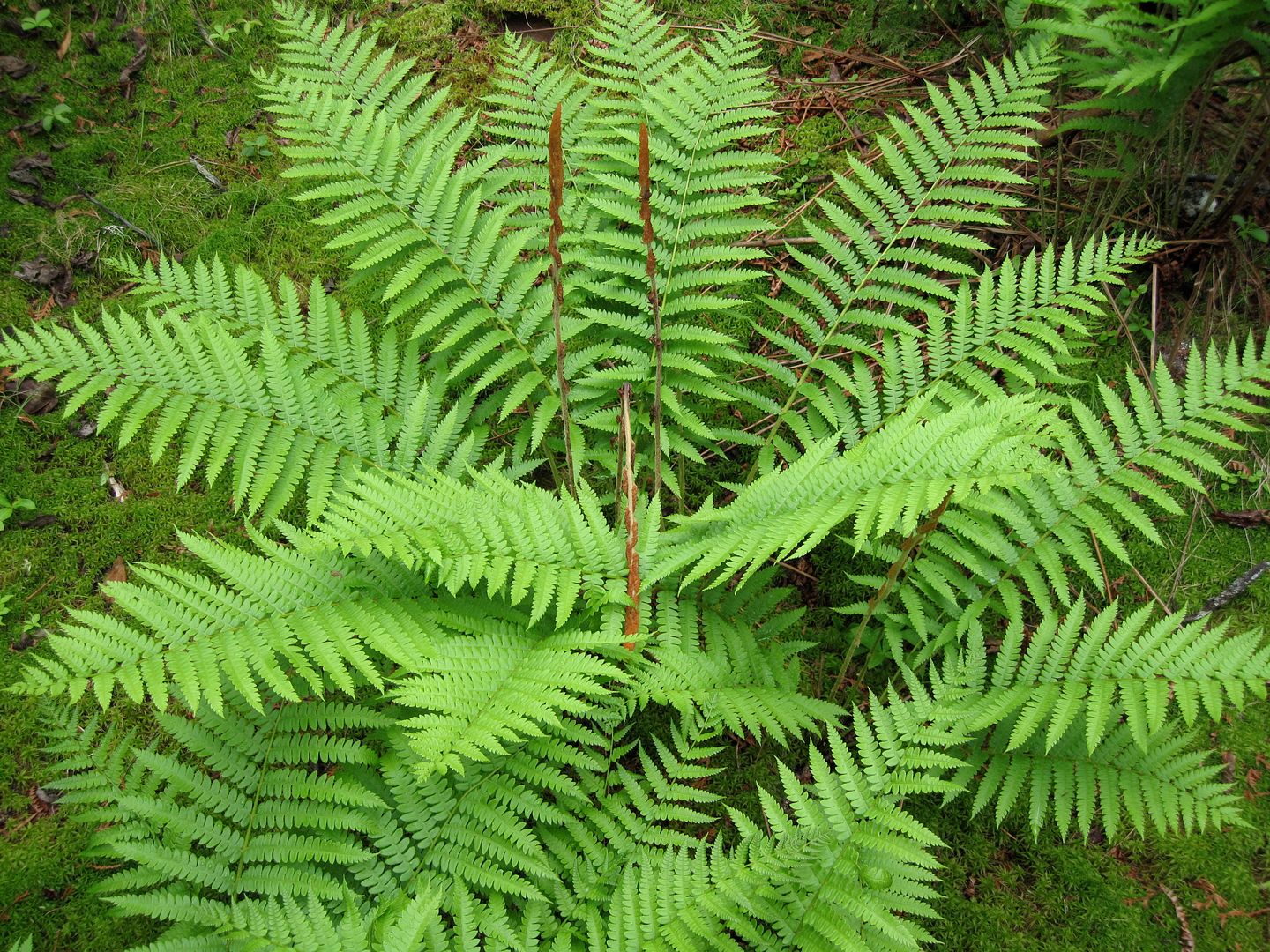 This little guy was crossing the boardwalk ahead of us.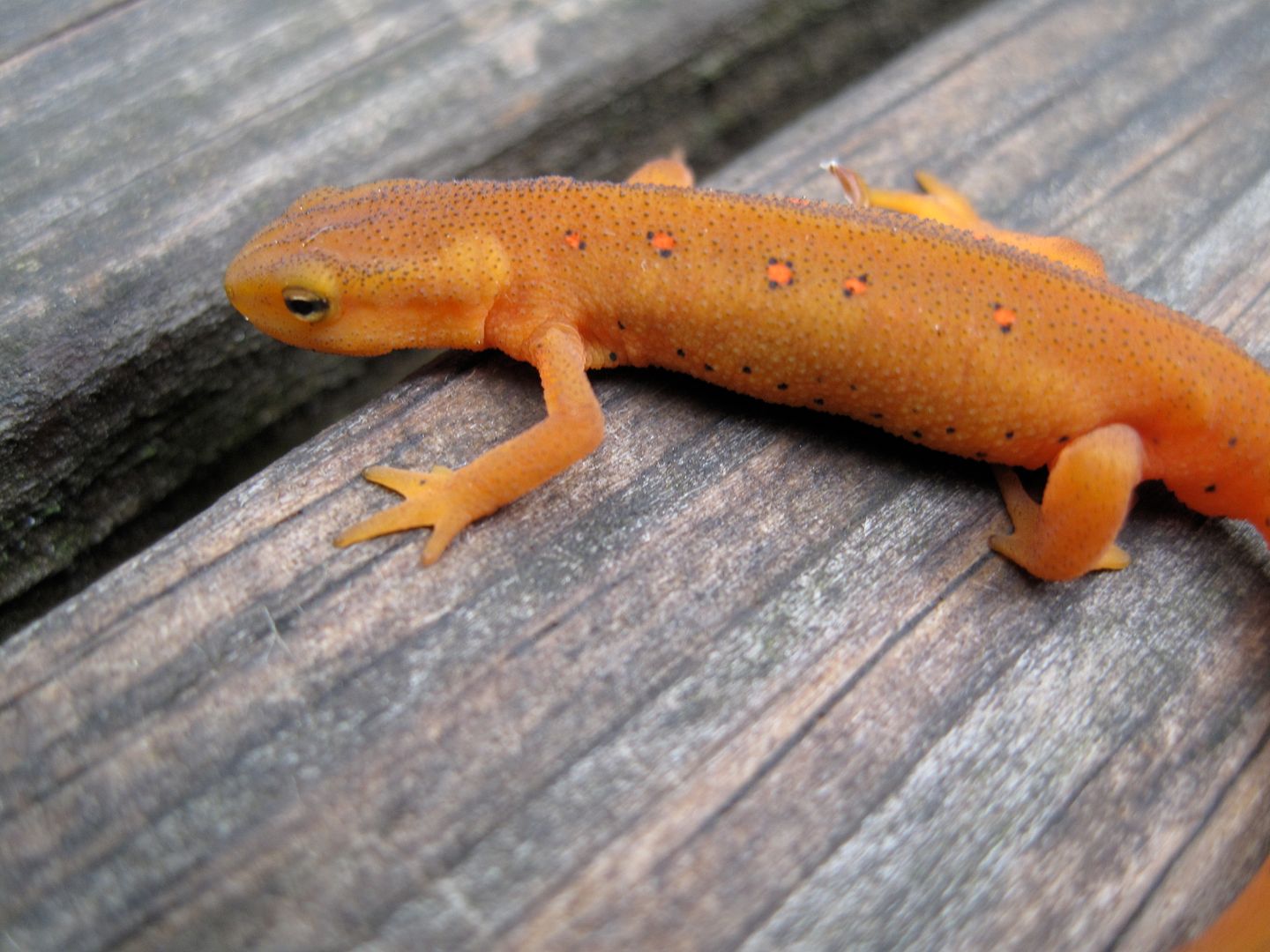 I'm pretty sure it must be good luck if a Red Eft crosses your path, isn't it?
At the end of the half-mile boardwalk, there's a steeper .8 mile trail that leads up to the bluffs overlooking Silver Lake. It was muddy, but it was that good, squishy mud that makes your hiking boots look rugged and impressive, so that was just fine. And the view from the top, with the mountains still wearing scarves of clouds, was spectacular.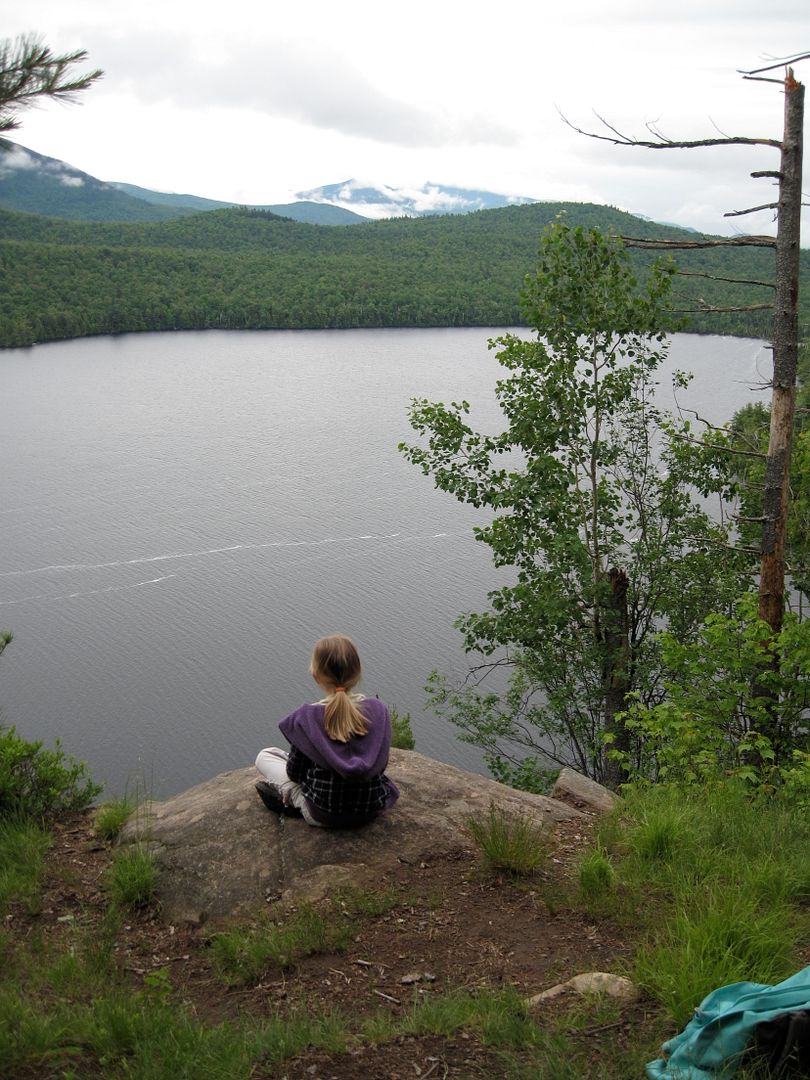 Alas, we didn't come across any lady slippers, but if you're up for some more bog photos, you can head on over to visit & see some gorgeous flowers from her walk there.