Three highlights of my February vacation week!
I signed books and met some fantastic readers at Barnes and Noble in South Burlington, Vermont yesterday afternoon. Thanks to everyone who came out to pick up copies of Spitfire and say hello. I was especially happy to meet Marje VanOlsen from the South Burlington Community Library in person. We've been emailing for a few weeks, and I'll be presenting a summer program at her library in July.
Earlier in the vacation week, my family enjoyed the last weekend of Winterlude in Ottawa. It's a fantastic winter festival with outdoor entertainment, ice sculptures, and best of all — skating!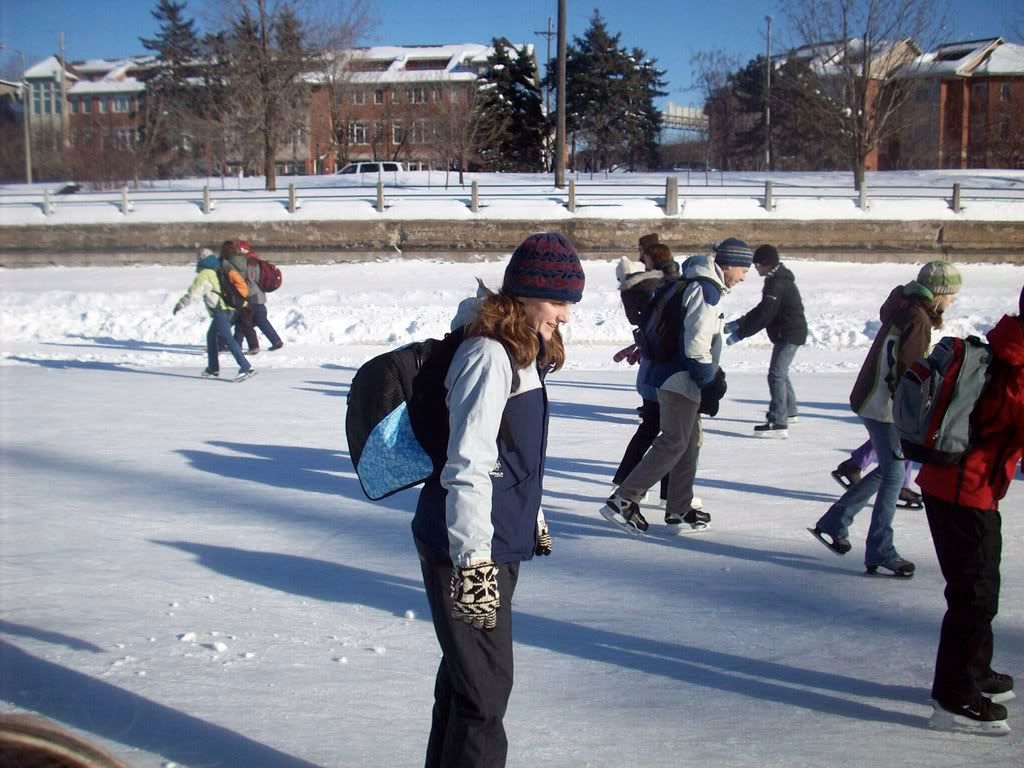 As soon as Ottawa's Rideau Canal freezes, it turns into the world's longest skating rink — literally. Those world record folks at Guinness made it official this year.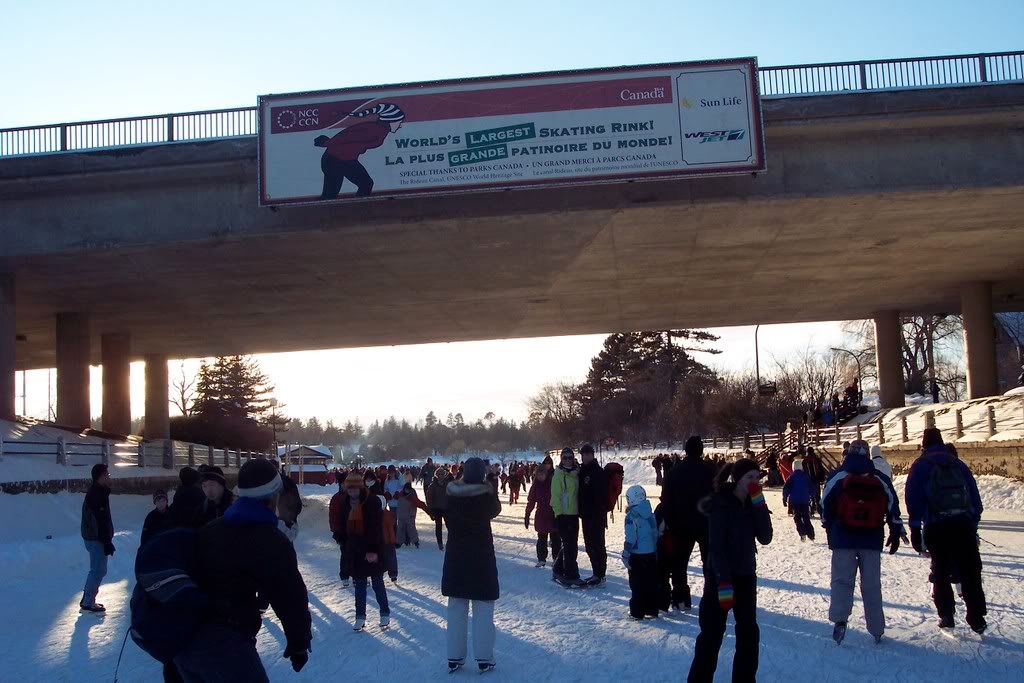 We had a beautiful day and enjoyed the full 7.8 km. Of course, we did make a few stops along the way — most notably to indulge in a Beaver Tail or two.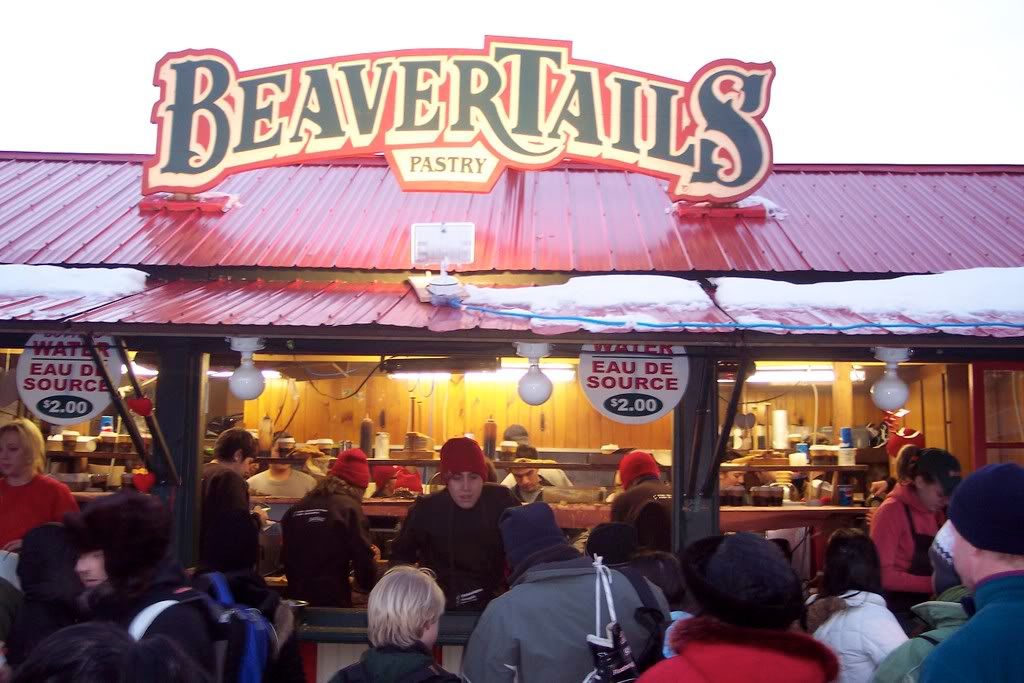 If you're ever in Ottawa, this decadent delicacy is a must-have. A beaver tail pastry is a very thin strip of fried dough shaped like, well, the flat tail of a beaver. It's dusted with cinnamon and sugar or drizzled with maple syrup (my favorite).
I even managed to get some work done in between skating and scarfing down pastries. I've been asked to do a couple presentations this spring, talking about my upcoming book Champlain & the Silent One, which comes out next fall. That means going back to the places where I did some of my research to gather photographs and other resources for my school visits.
Ottawa's Canadian Museum of Civilization is featuring Samuel de Champlain in an exhibit about people who shaped Canada's history.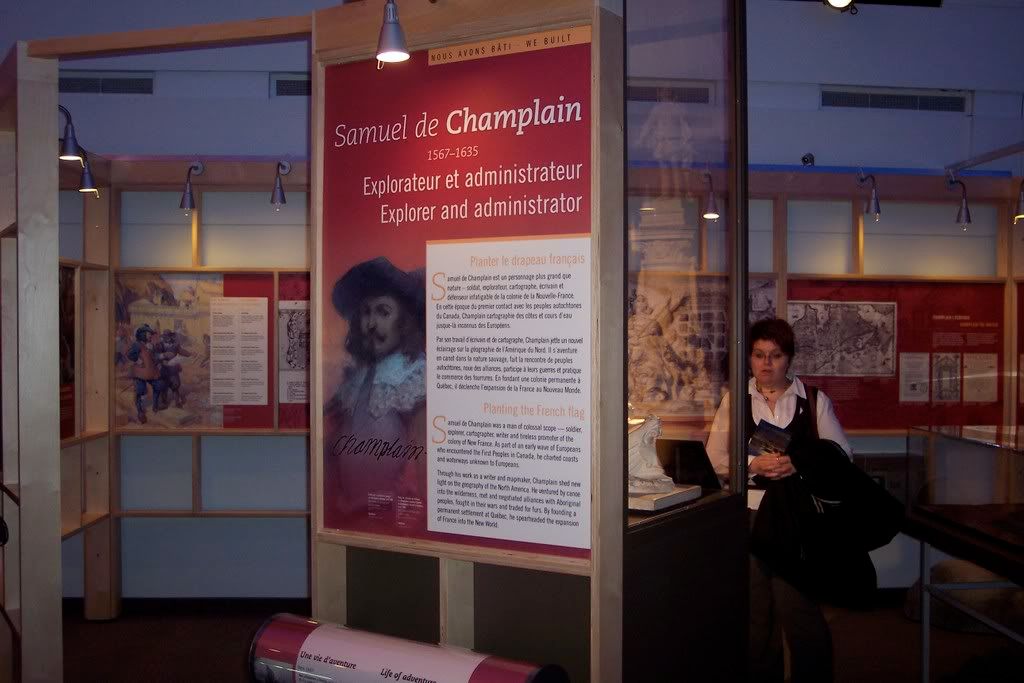 This was especially fun to see…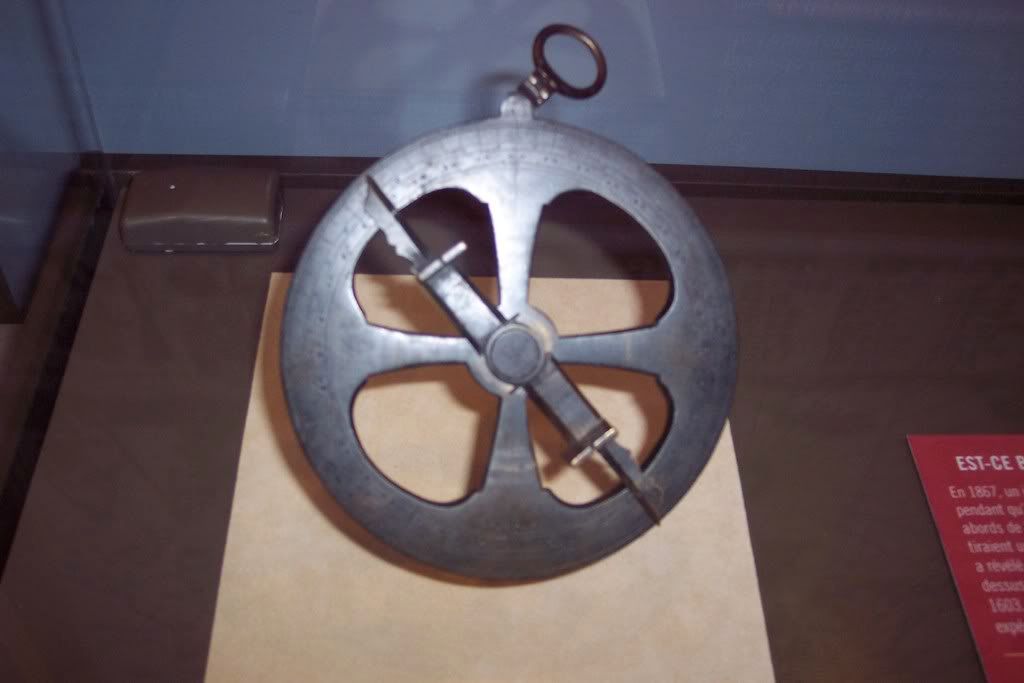 It's a navigational tool called an astrolabe, and historians believe it might have belonged to Champlain himself. According to documents, Champlain lost his astrolabe near a place called Green Lake when he was traveling up the Ottawa River in 1613. In 1867, a boy named Edward Lee was helping his father clear trees in that area and came upon the instrument pictured above, right where Champlain supposedly dropped it 254 years earlier.
And here's a quiz for particularly astute blog readers. Look at this statue of Champlain with his astrolabe at Ottawa's Nepean point.

There's something wrong. Do you know what it is?