I visited with a great group of kids at the South Burlington Community Library today — a perfect way to spend a rainy afternoon. I read from Spitfire as well as my upcoming release, Champlain and the Silent One. We imagined ourselves as French and Native fur traders in the early 17th century, and we worked our way through an 18th century sailor's haversack to see what kinds of things they carried during the Battle of Valcour Island in the American Revolution.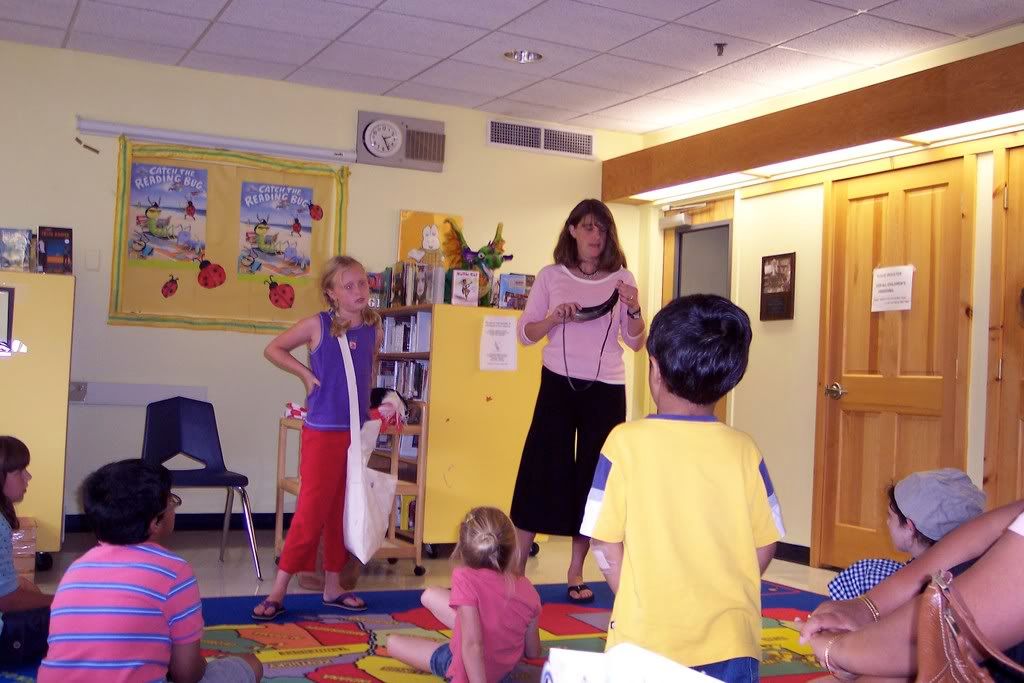 As part of my Spitfire presentation, I often pass out samples of hardtack so kids can see what kinds of rations the sailors had in the weeks leading up to battle. I always pass the basket around with a warning…. "Be careful not to bite down quickly because it's really, really hard."
Well, today it finally happened. If you look closely at the right side of Alaina's mouth, you can see the hole where her tooth used to be before she sampled my hardtack.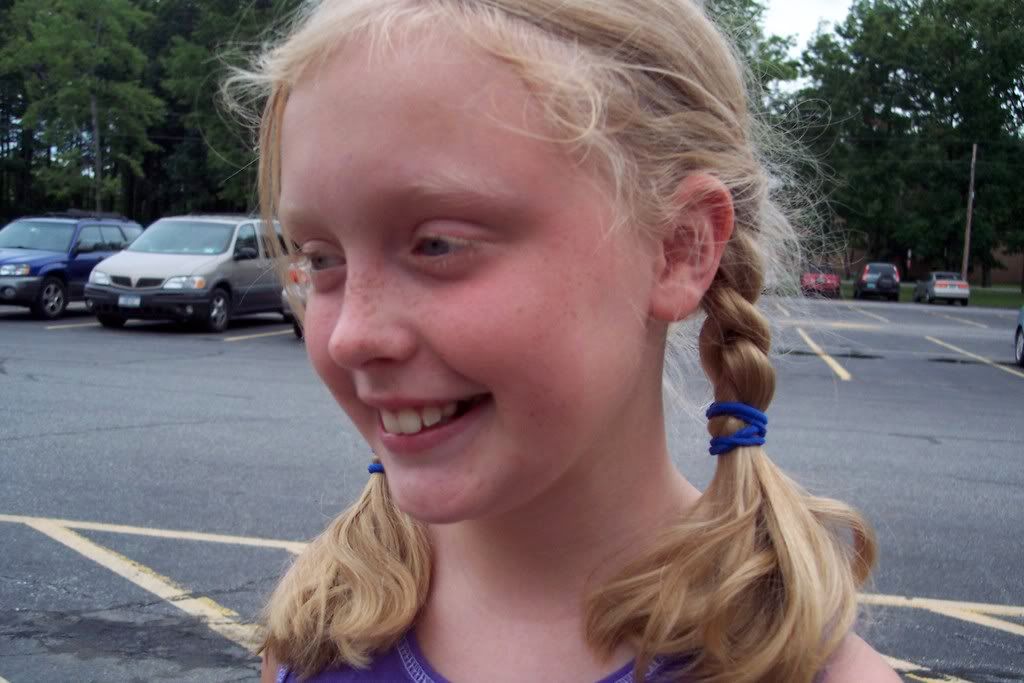 Actually, the tooth fell out a little while after the presentation. Alaina and her mom drove back to the library to show me. She even let me take her picture so she can be the "be-careful-eating-hardtack" poster girl forever more. Thankfully, the tooth was already very loose before today's author visit, so I don't think there will be legal action.
Thanks to librarian Marje Von Ohlsen for inviting me today, to Alaina for being such a good sport, and to all the South Burlington kids and parents who made my rainy Thursday afternoon so much fun.