We hiked Rattlesnake Mountain in the Adirondacks on Sunday, one of my family's favorites. Here's why…
You don't find too many picnic spots with a nicer view.
In case you're wondering, the mountain doesn't really live up to its name. Eastern Timber Rattlesnakes have been spotted on Split Rock Mountain, further south in the Adirondack Park, but not here. We did find a tiny garter snake.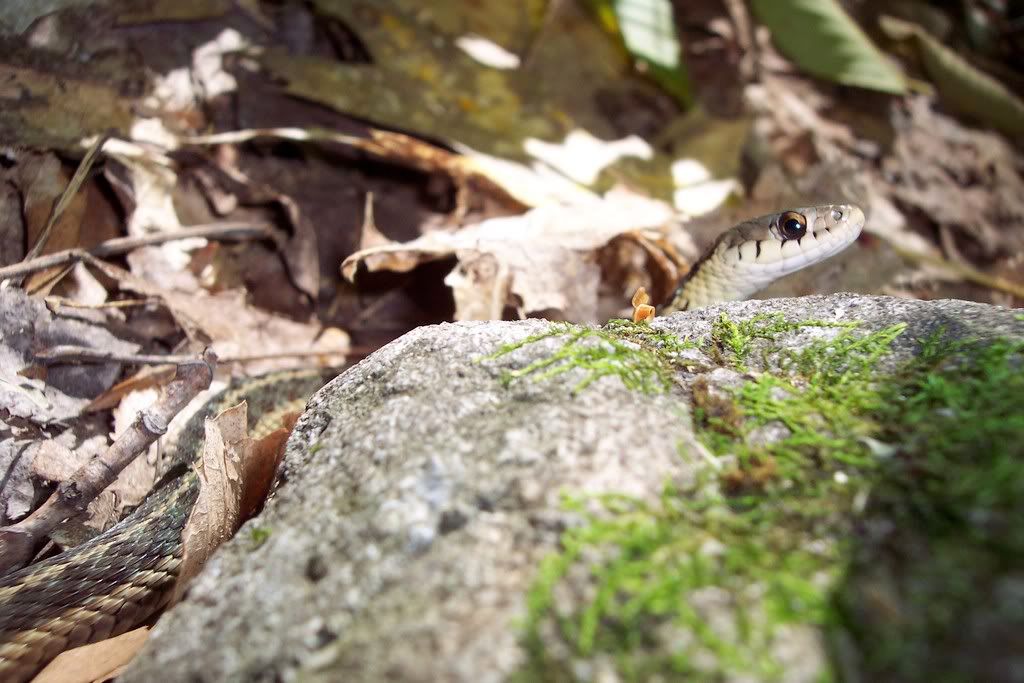 I was amazed by how close he let me get to take his picture. Maybe he knows that living on a mountain called Rattlesnake requires a little extra courage.