I keep talking about cutting back the asters that grow along the front walkway. They're enormous and overgrown, and when it rains, they droop over the sidewalk so you can't get inside without your pant legs brushing through them and getting soaked. I haven't cut them back, though, because butterflies and bees love them, especially this time of year when not much else is in bloom.
Today, I was so glad that I'm all talk and no garden scissors. When I got out of the car after school, six Monarch butterflies were swarming around the asters. I tiptoed past them to find E and a camera, and for half an hour, we watched them, leaning in so close we could hear their wings fluttering.
Listen…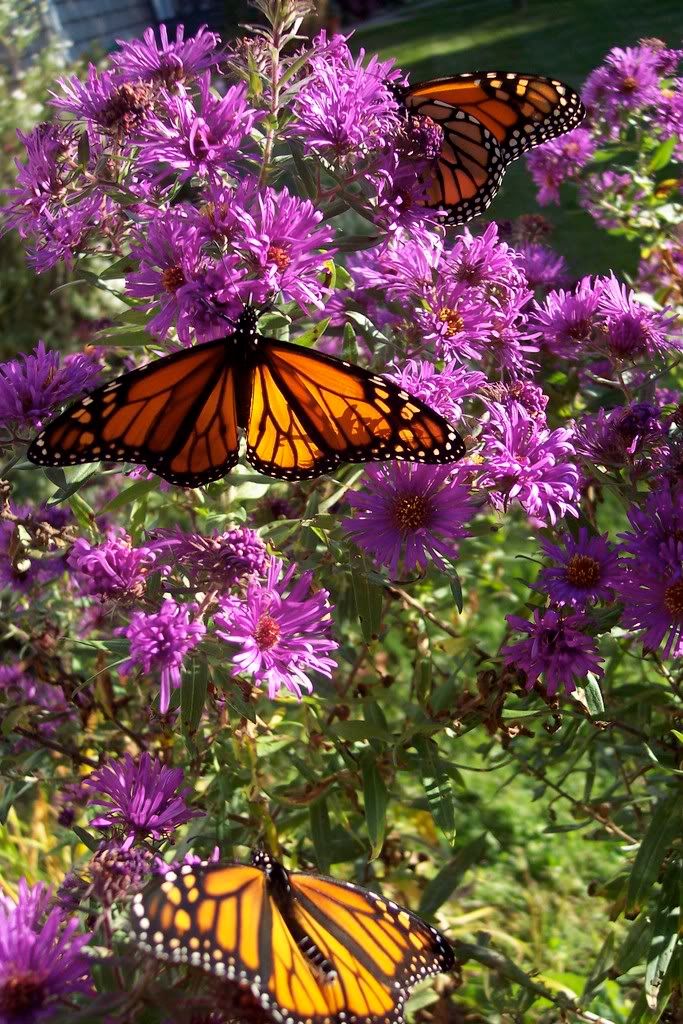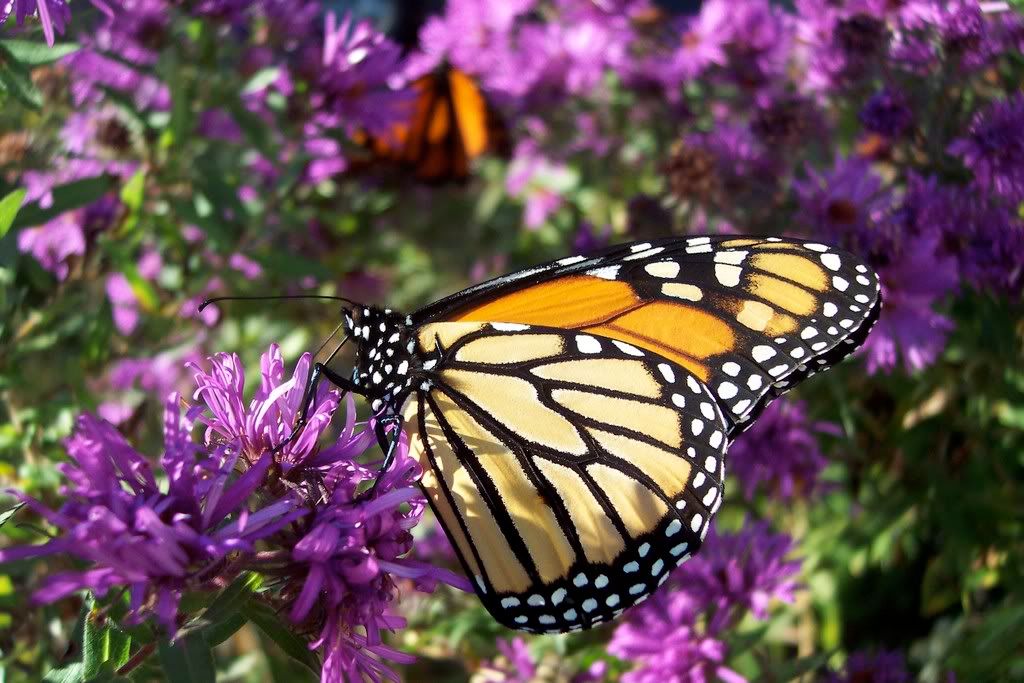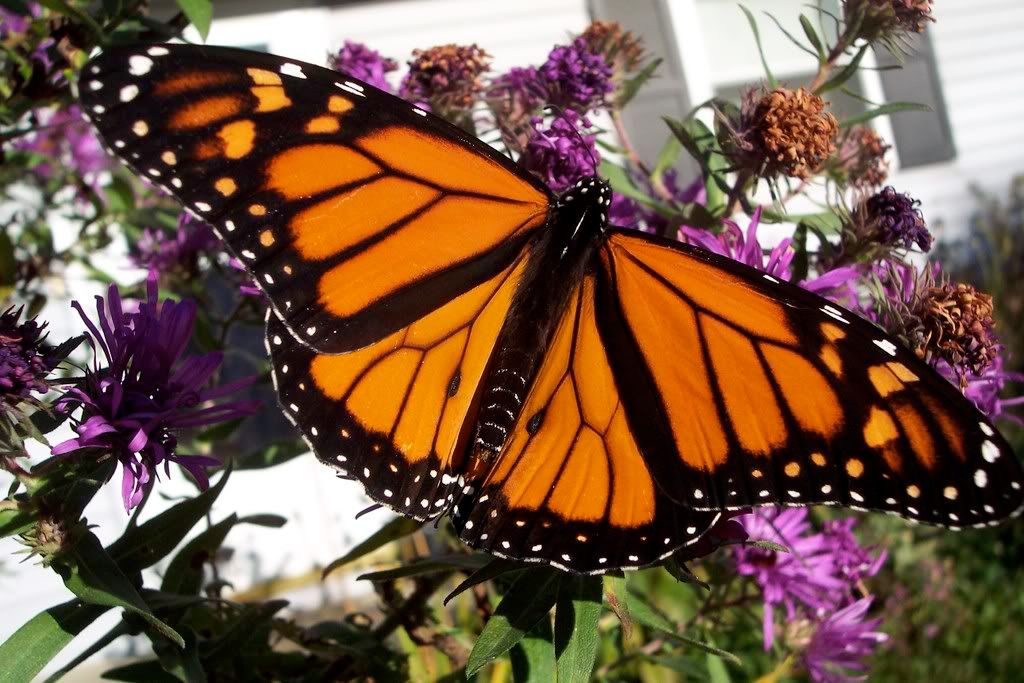 If you look closely, you'll see this Monarch sharing his flower with a bumblebee!
One by one, they flew off over the lake, heading south on a long, long journey. We were happy to have shared a bit of it with them.
And if you're planning to visit me any time soon… I'll apologize in advance. The asters flopped all over the front walk are staying right where they are.