I took the train to Manhattan Thursday for the NYS English Council Conference, a one-day event held right before NCTE. My presentation, "Walking the Walk: How Teacher-Writers Can Encourage Student Revision" was well-attended and fun to present because it featured so many of my writer friends from LJ and Verla's. I shared my own revision strategies and talked about how I model revision with my students. I also asked children's authors to share their favorite revision strategies that teachers might be able to use with students, and I put them together in a PowerPoint presentation. Here's a sampling…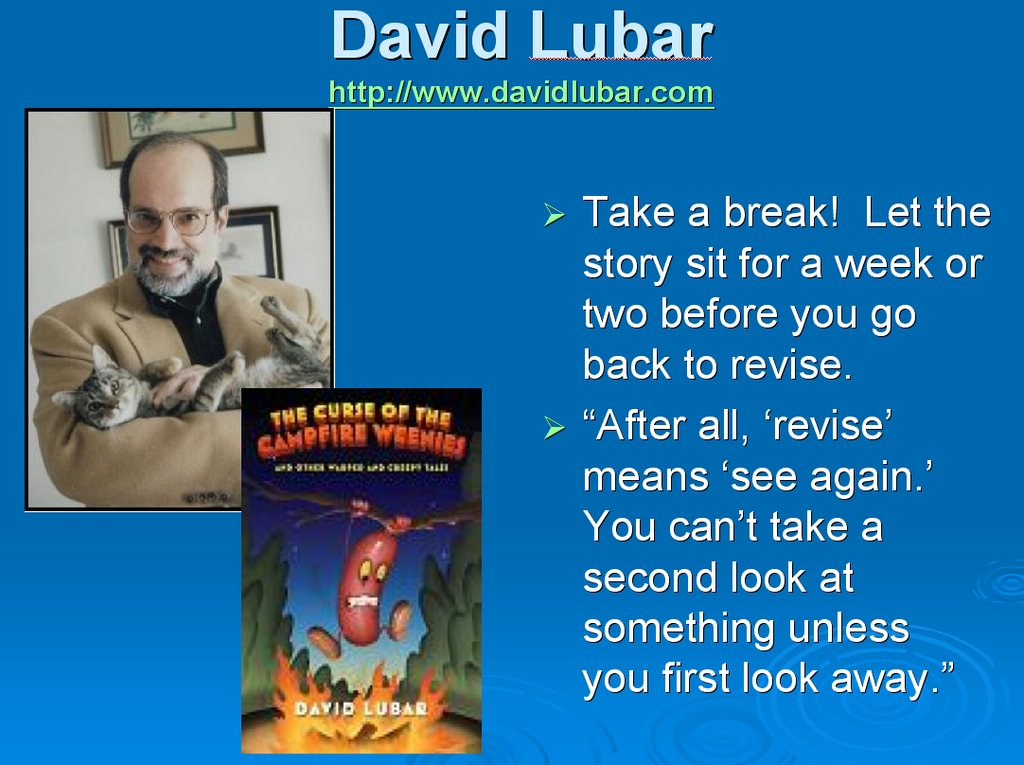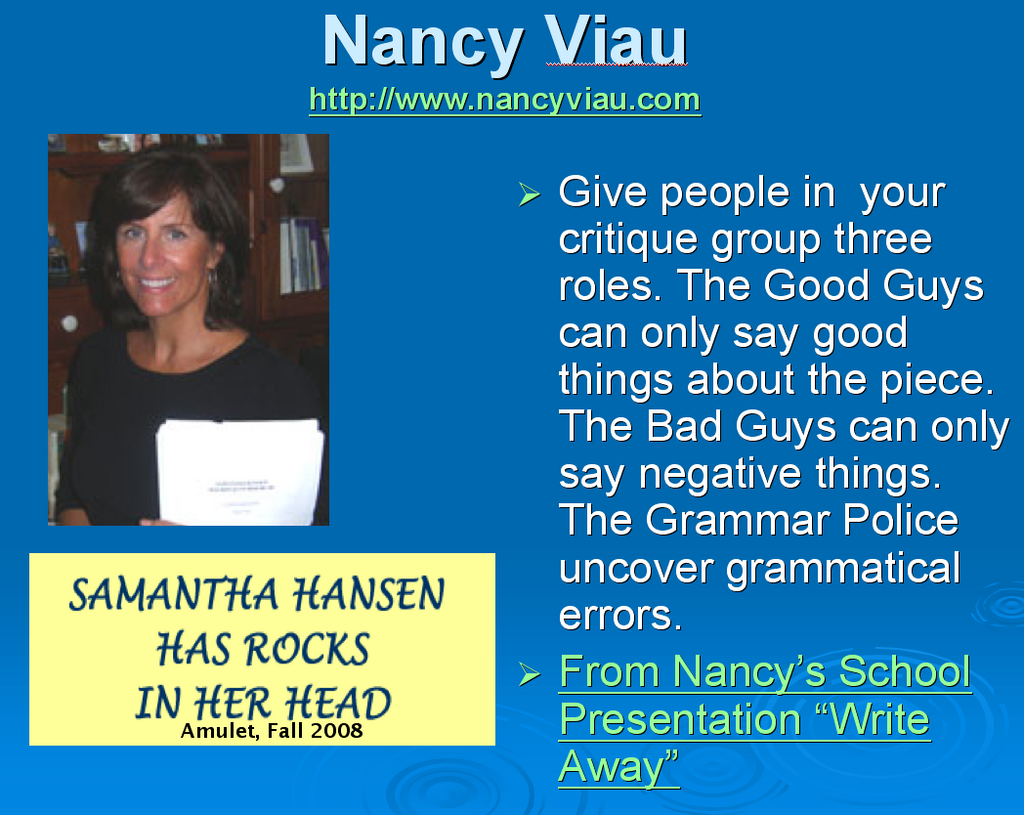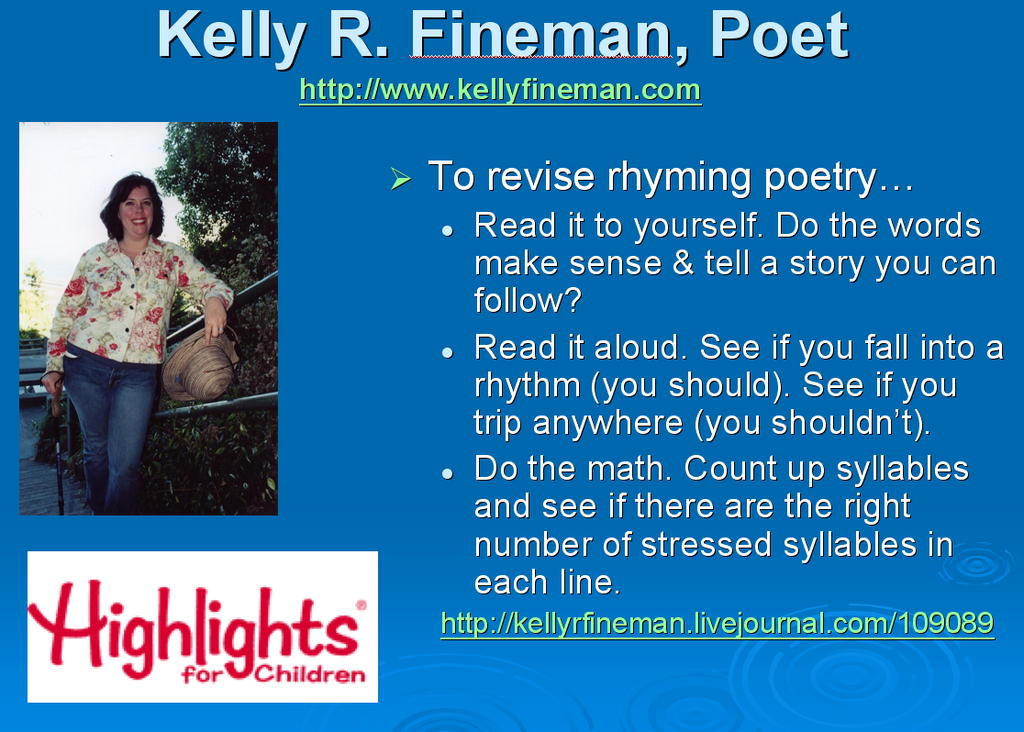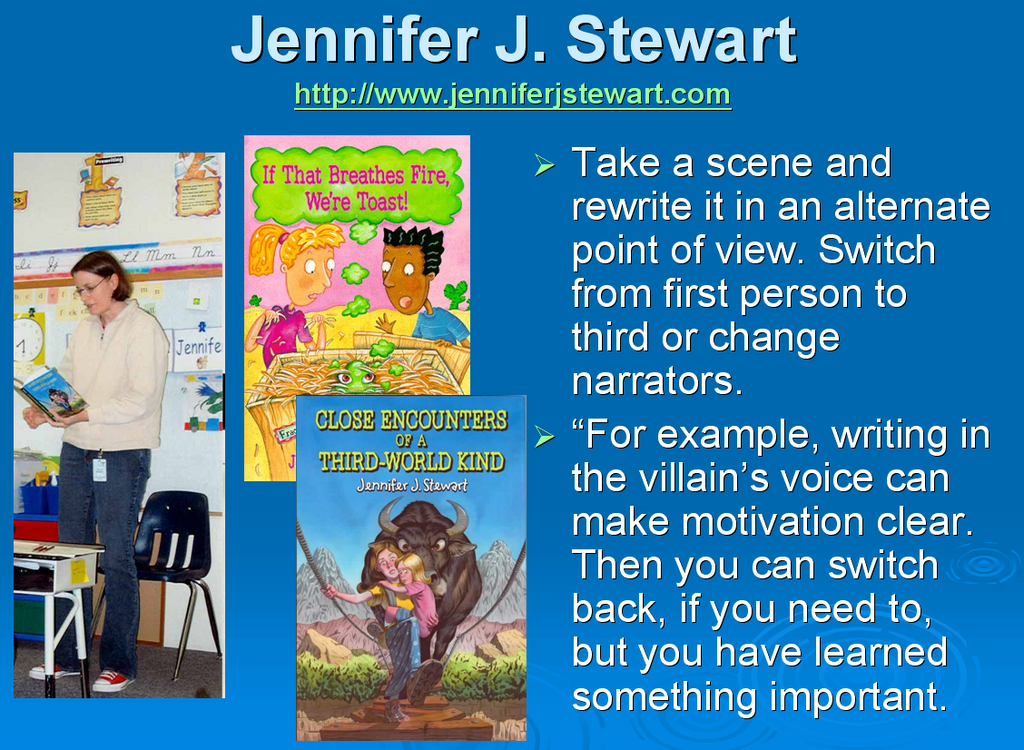 Thanks to these writers, plus Cynthia Lord, E.M. Crane, Linda Urban, Vijaya Khisty Bodach, Kwame Alexander, Lauren Marsden, Darcy Pattison, Judith Mammay, and Joni Sensel, all of whom had pages in the presentation, too, and were kind enough to share ideas and links to their websites for teachers who want to learn more.
Poet, performance artist, YA writer, and friend Kwame Alexander was in town early for his NCTE appearance and stopped by my presentation. Kwame has a YA novel in verse called FLIRT coming out from Simon & Schuster, and knowing his poetry, I know it's one you won't want to miss.
After my workshop was over, I attended some great presentations, including one about using YA dystopian literature to explore concepts of social justice through authors like Ray Bradbury, Scott Westerfield, M.T. Anderson, and many more. Fantastic ideas!
And I got to hang out with some cool children's and YA writers signing books and talking about what superpower we would choose to have if we could only choose one.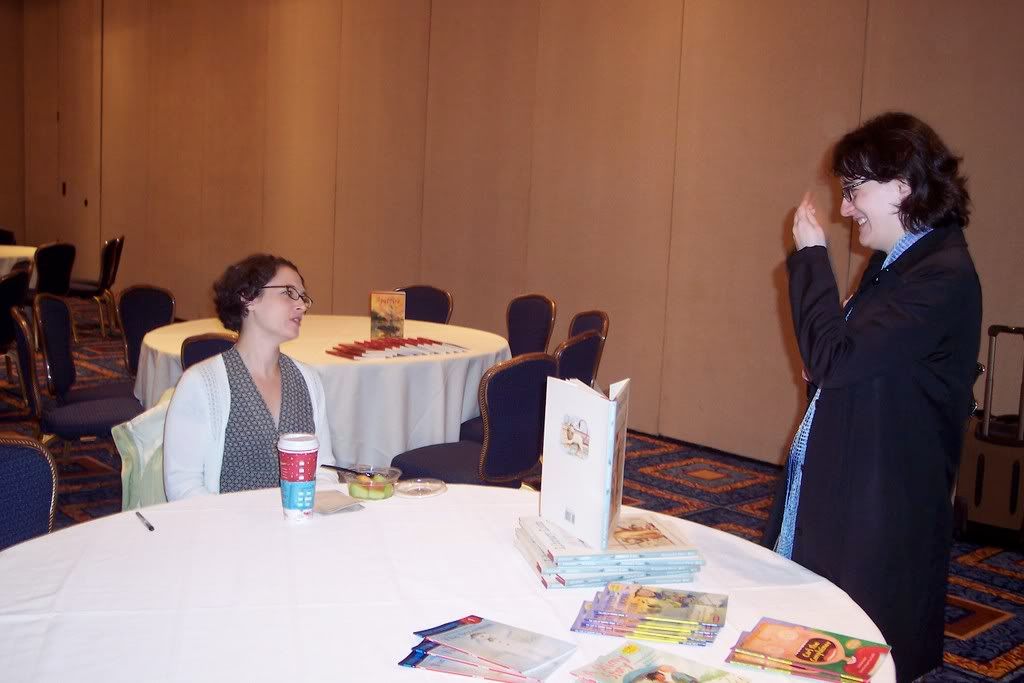 Michelle Knudsen (seated) – visited with fans of Library Lion and her other books. (She and I share a wish to be able to freeze time so we could catch up on writing and take naps.)
This is the very friendly T.A. Barron, author of the Merlin series and The Hero's Trail.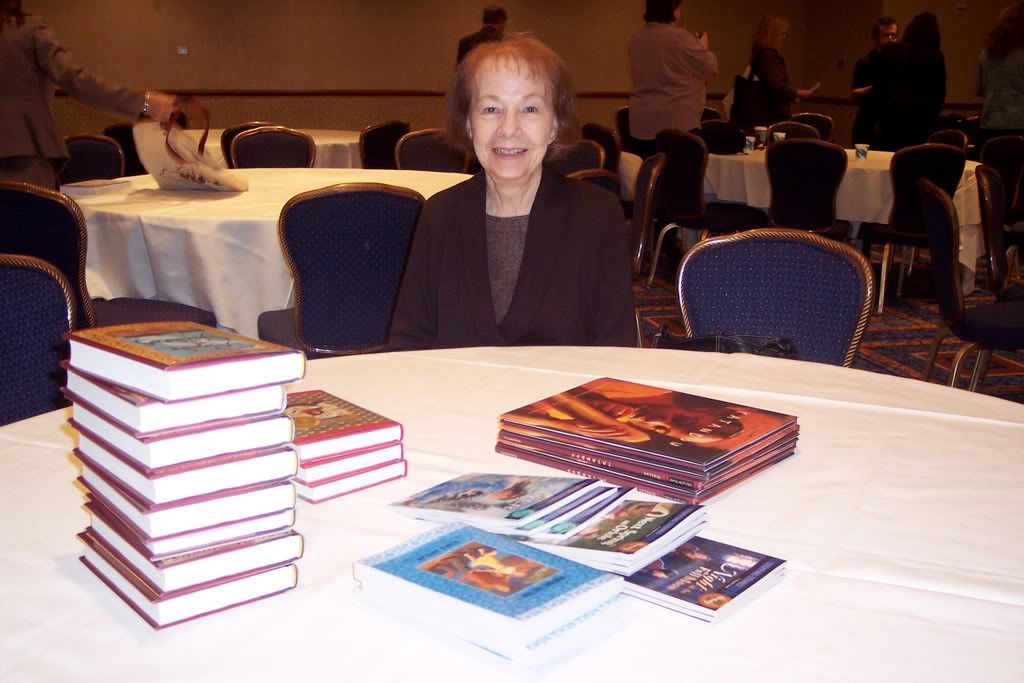 I also got to meet National Book Award winner Gloria Whelan for the first time…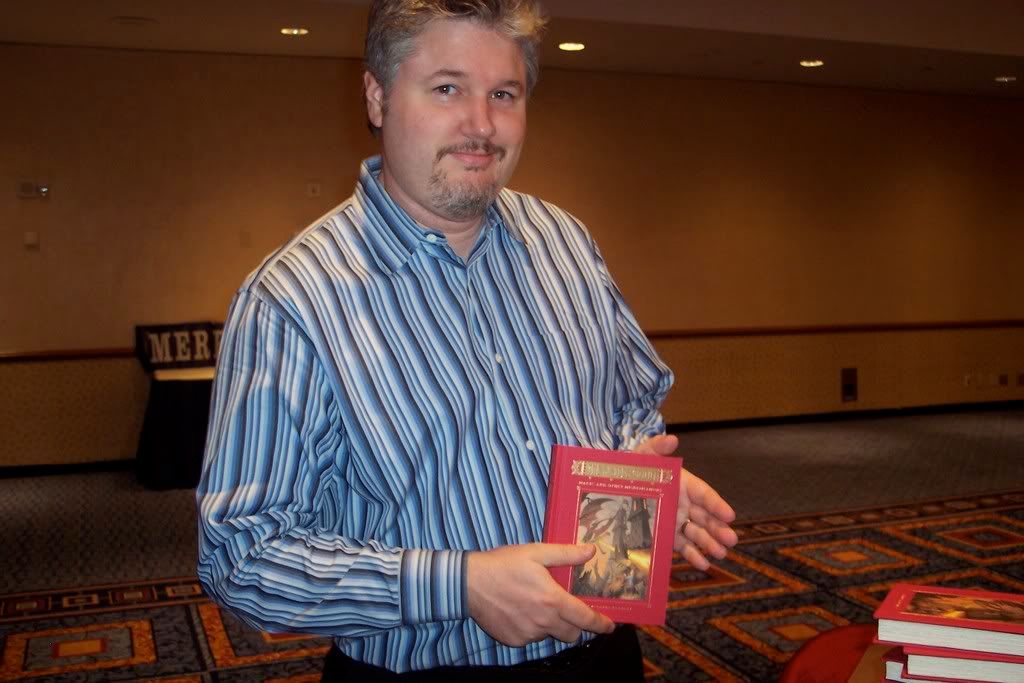 …and Michael Buckley, author of Once Upon a Crime and the rest of the Sisters Grimm series… (He wants the power to move things without touching them…like the tv remote that's across the room.)
A BIG thanks to Scott Meyer of Merritt Bookstores, who had read Spitfire and told me how much he enjoyed it. Scott worked hard to facilitate conference book sales and (this is the real reason I love him) appeared with chocolate chip Kudos granola bars when we were hungry.
Because I was up at 3:30 Thursday morning to catch a 6:55 train in Albany, I called it a day shortly after the book signing ended, had some really good sushi at a place called Tanaka, and checked into my hotel, which is a story all by itself. I'll post about The Pod Hotel, the cutlery turkey, and my 45 minutes at the Met later on…