A few weeks ago in the advanced creative writing class that and I co-teach, one of our 7th grade girls had a question about writing novels in verse that stumped us. "Is it better for me to just write these poems as they come to me, do you think? Or should I have an outline first?" Having never written a novel in verse, I wasn't sure how most people approach the process, but never fear… a talented author and Skype came to the rescue!
Lisa Schroeder, the author of I HEART YOU, YOU HAUNT ME, FAR FROM YOU, and the soon-to-be-released CHASING BROOKLYN, woke up bright and early on the West Coast to join us for a 9AM class in Northern New York.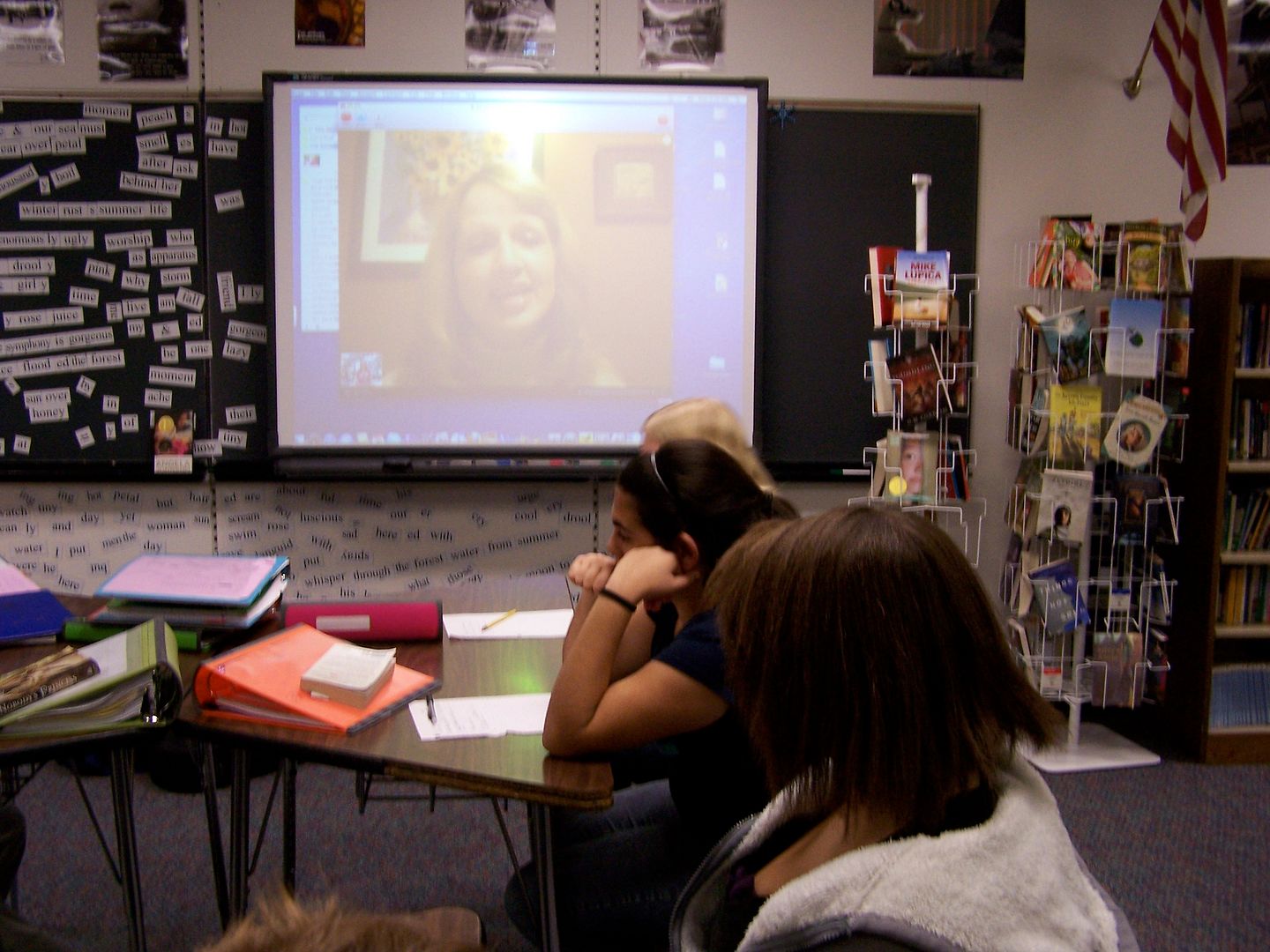 Since Skype is already installed on my desktop computer, we didn't need to do anything special to prepare. When Lisa called us at the appointed time, we projected her onto the big screen, and the kids came up to the computer one at a time to ask their questions.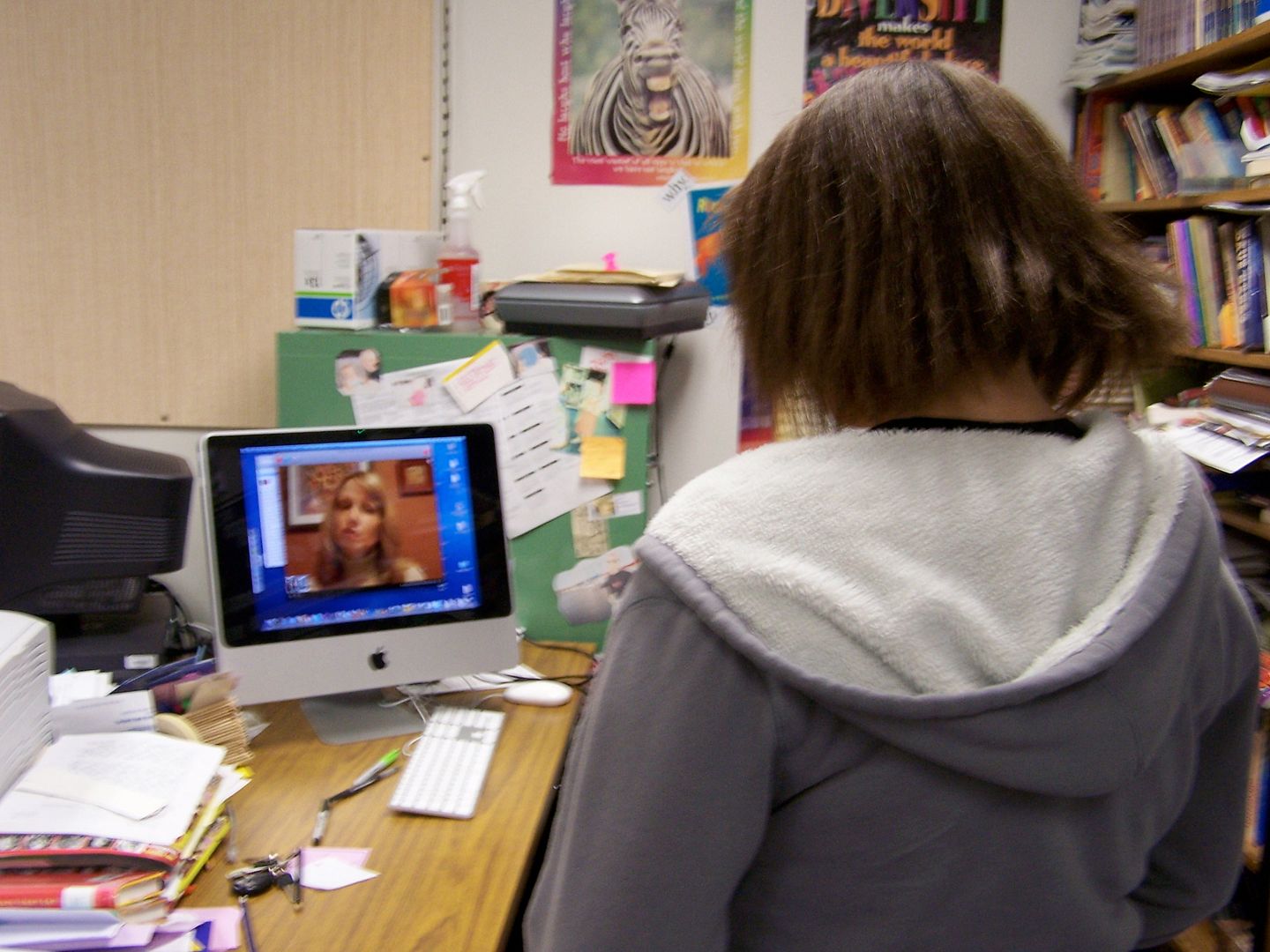 Lisa chatted about her writing with my 7th grade writers with a genuine thoughtfulness and warmth that stayed with the kids long after their Q and A session was over. (In fact, I saw the girl from this photo in the library later on. "That Skype chat was awesome!" she said. "I was thinking about it all through math class.")
Some highlights? Lisa shared her process for writing novels in verse, including the fact that music plays a role. She mentioned bands like Lifehouse and Evanescence that help to inspire her words. She encouraged our young writers to read and read and read some more and shared some of her favorite authors, too — like John Green, Laurie Halse Anderson, and Sarah Dessen. I saw a couple of our kids smile great big smiles when Lisa admitted that she doesn't always know all the answers when she starts writing a book. It felt like she was giving them permission to do that "discovery draft" as well, to figure things out along the way and then go back to revise.
After our Skype session, our students tweeted what they felt were some of the key points on our class Twitter account (@MessnerEnglish), so that schools that haven't tried Skype chats could get a sense of how valuable (and fun!) they can be. Thank you so much, Lisa, for sharing your time and talent with our kids!
If you're a teacher, librarian, or author looking for more resources on how all this works, here are a few links to check out:
Lisa Schroeder's Skype an Author page (And she's fantastic with kids!)
The Skype an Author Network
School Library Journal technology feature on Skyping authors: "Met Any Good Authors Lately?"
An updated list of authors who Skype with Book Clubs