For years, my husband and I have shared an office that is also shared with a treadmill, keyboard, and sometimes violin and saxophone. It has no door, and while it's a fine place to answer a few emails or do tax stuff, it's not conducive to writing when there's a house full of people.
In the past, when I've needed to get writing done on weekends, I've packed up and headed to our local coffee shop. They're extremely writer-friendly and make a mean latte, but this summer, we decided it would really be great if I had a place to work at home. After a bunch of planning and a few weeks of work by our awesome contractor/handyman person, I ended up with this.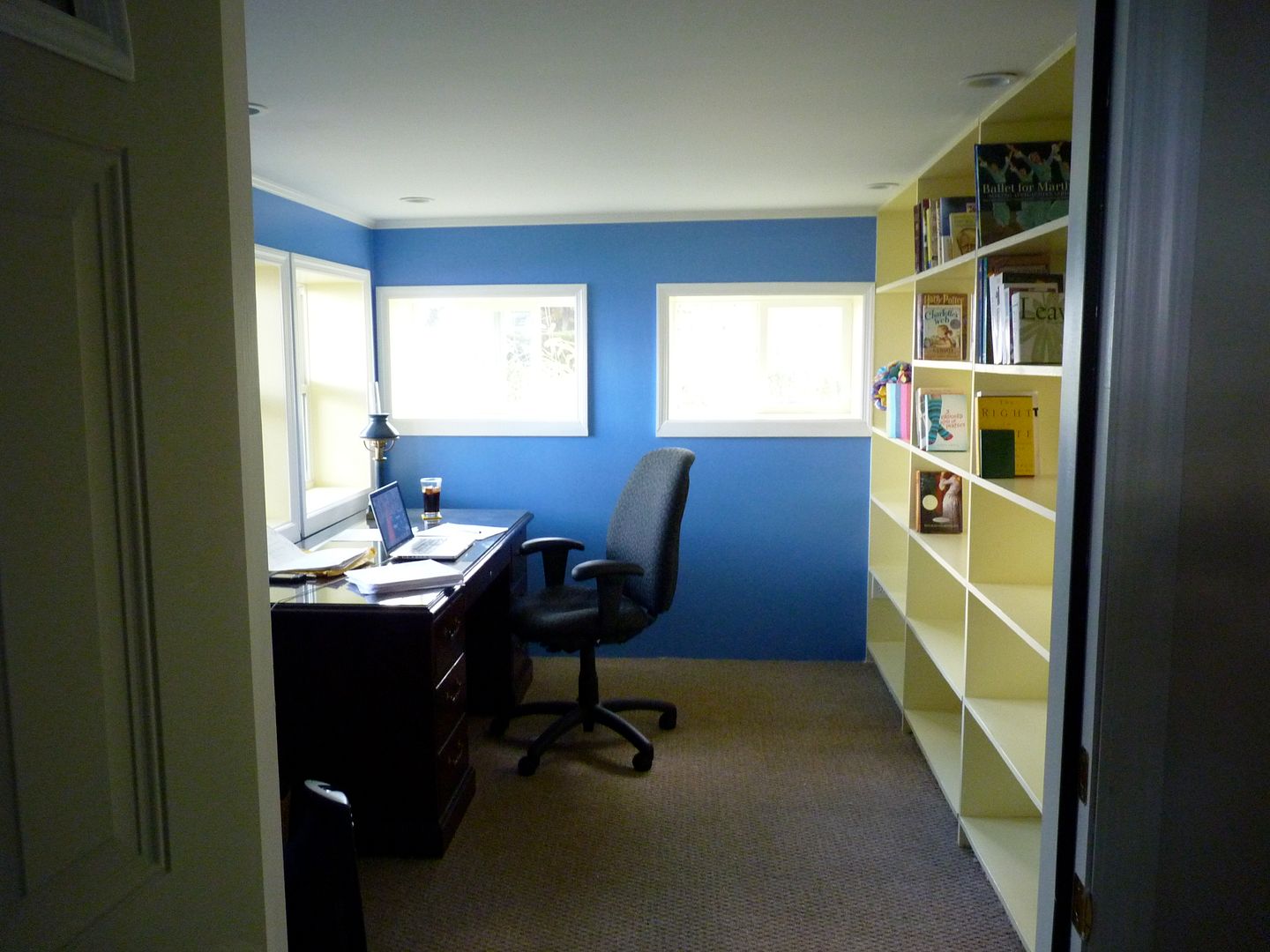 It's a perfect writing room, for a few reasons.
1. You can't get here from the house without going outside. It is separate — its own space — so when I'm here, I'm officially "not home." The first week, my husband couldn't resist the temptation to come to the window and make faces, but since then, it's worked out beautifully.
2. There's no internet. Truth be told, I didn't plan this, but the wireless doesn't make it this far, and that's fine. I run upstairs for a minute if I really need to do some quick research. But otherwise, the lack of connectivity helps me focus.
3. It's quiet (triple-insulated!) with a big desk that overlooks Lake Champlain.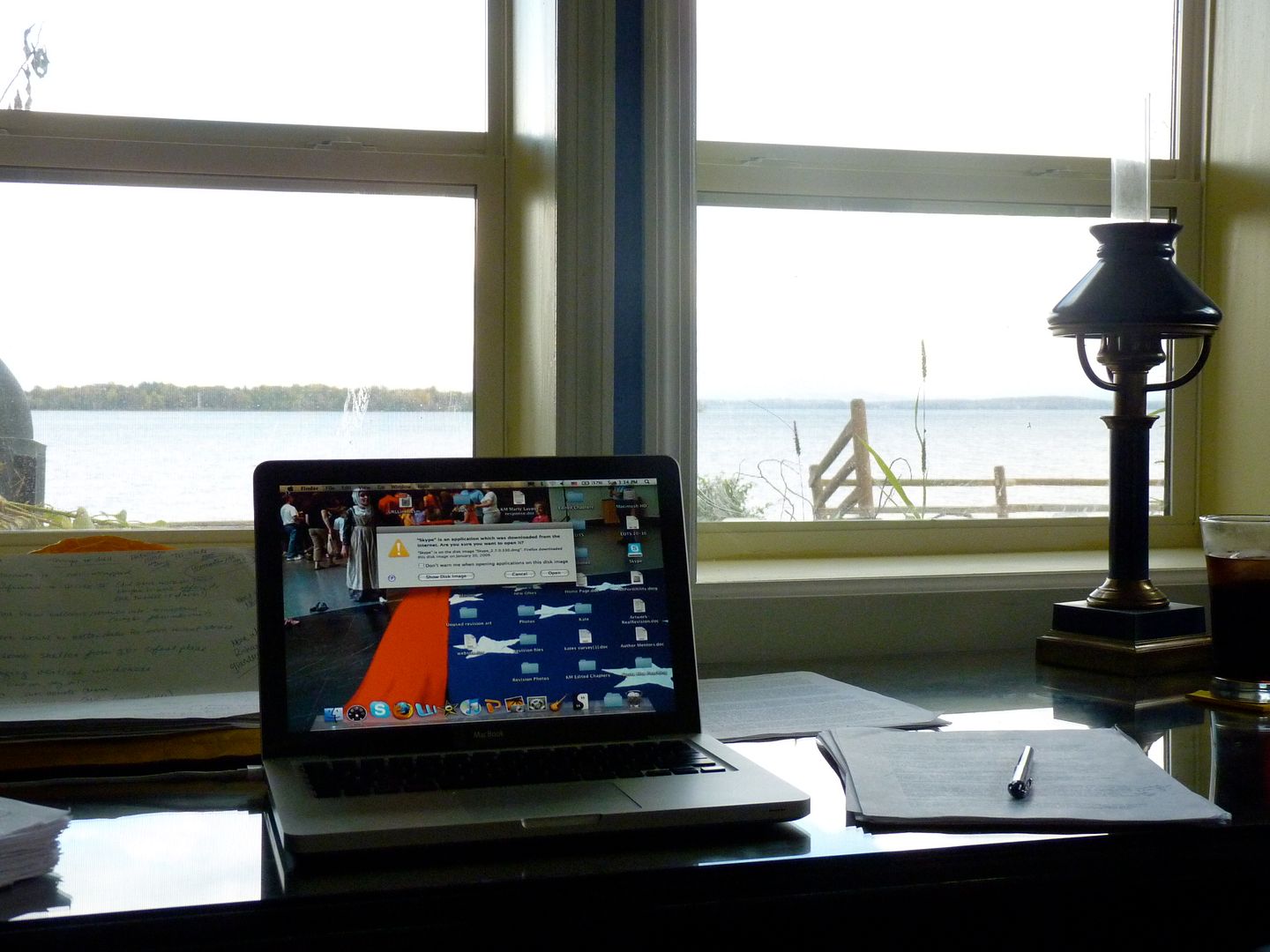 4. There are bookshelves.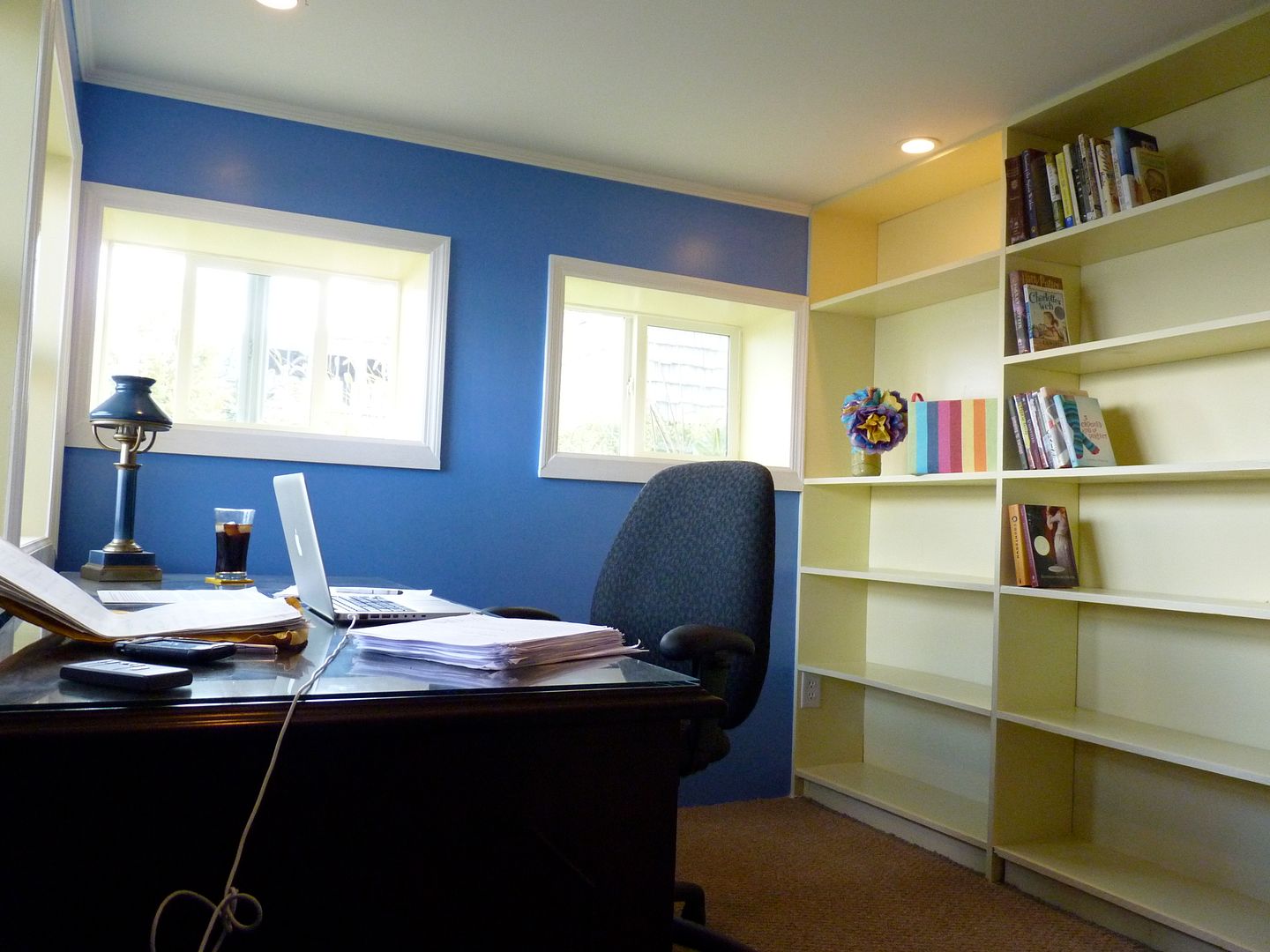 Bookshelves make me happy. I've started filling these with a few research books, but mostly, this is where I'm keeping books that are important to me — friends' books and the books that made me want to be a writer. Having great books in the room inspires me, even if I'm not going to read them while I'm working.
5. The new room is free from office things; there are no in-boxes, mail, tax stuff, scanners, printers, marketing plans, old manuscripts, contracts, royalty statements, school visit paperwork, etc. etc. It's free of pretty much everything, in fact. When I come to write, I bring my laptop, current manuscript & planning pages if it's a revision, and tea. That's all.
I've spent some time here lately, working on revisions for EYE OF THE STORM that are due by Thanksgiving, and I'm appreciating it more every day. I still write and revise in all my usual places — the kitchen table after the kids are in bed at night, in the bleachers at my daughter's skating practice, but it's also been amazing to have a quiet place to work at home. Not an office…. a writing room.