The Sarapiqui region of Costa Rica is incredibly quiet and incredibly loud, all at once. At Selva Verde Lodge, where we stayed, the buildings are on stilts in the middle of the forest, and there are no windows — only screens — so all night long, frogs chirp, insects buzz, and critters rustle in the underbrush below. There was no sleeping in, for a couple reasons. First, the rains came each afternoon at around three or four, so we didn't want to miss any of the dry daylight hours. And even if we had wanted to sleep past dawn, there were the birds. They were LOUD.
And they were stunning.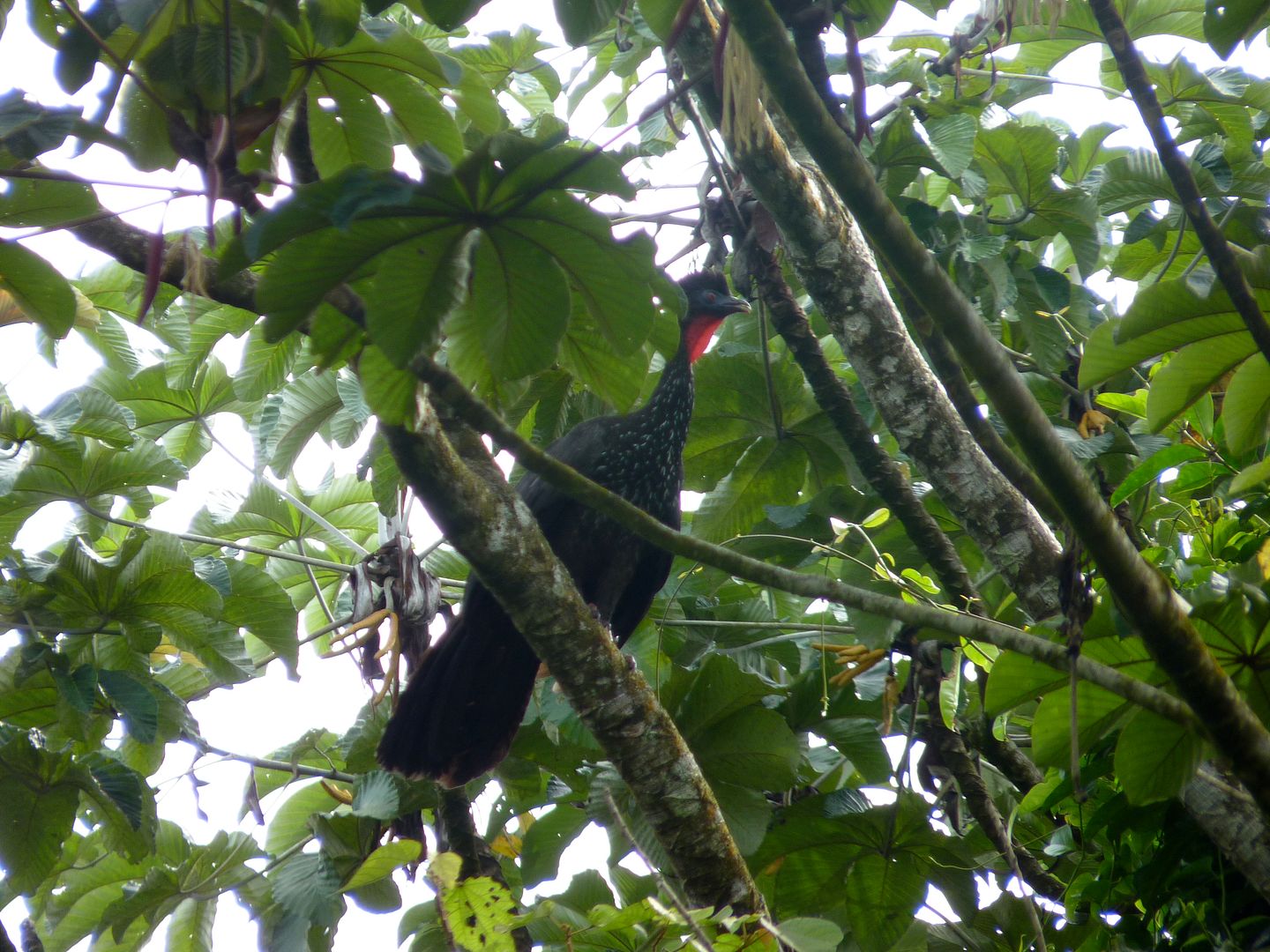 Crested Guan near Arenal Observatory Lodge

Montezuma Oropendola – This was one of my favorite birds, with its long yellow tail, and it made the loudest warbling call in the morning.
Here's a tree full of oropendola nests close to our room at one of the lodges (which explains why the birds were so loud that last morning!)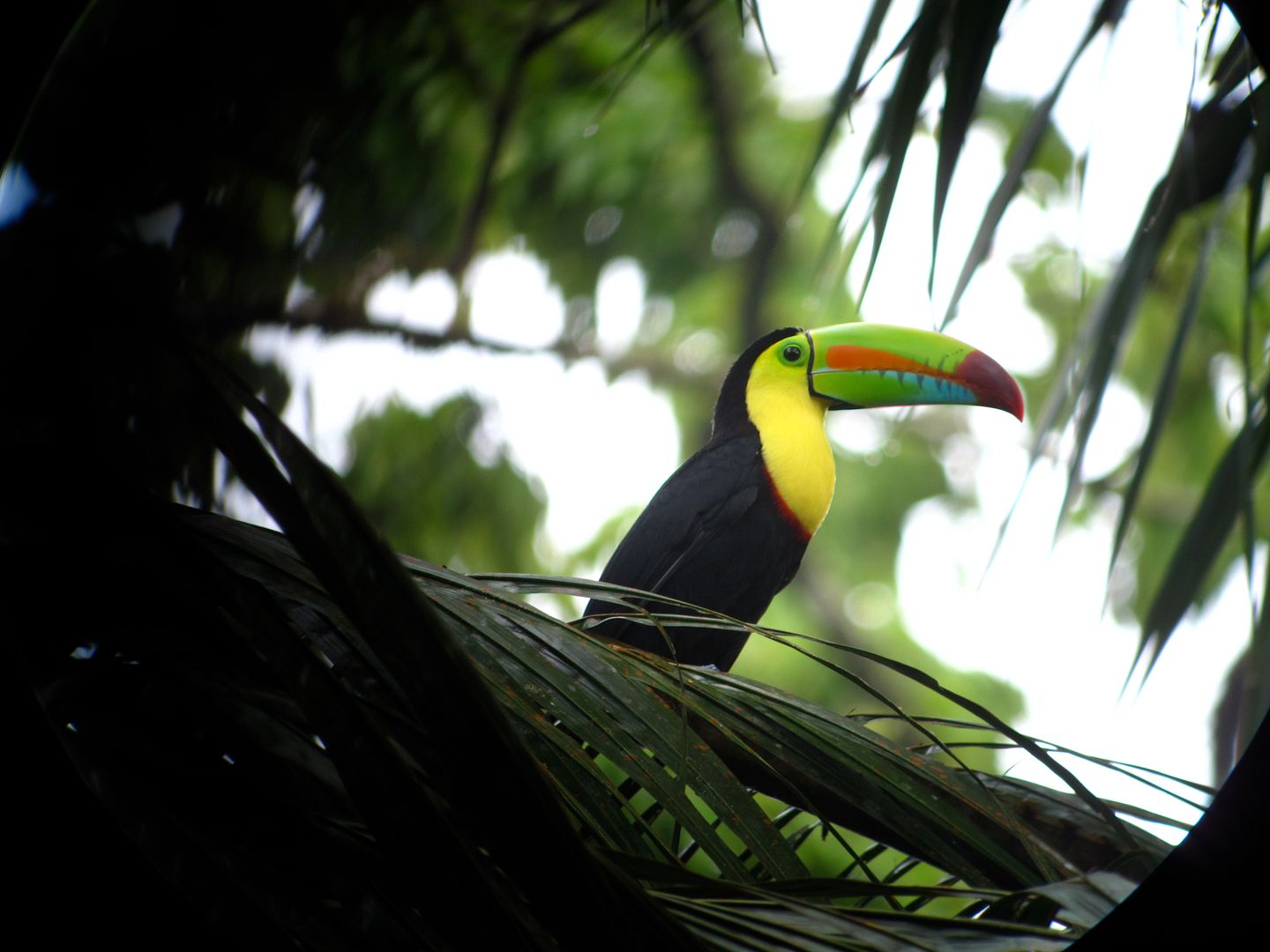 Here's a keel billed toucan…and over in the next tree…
…a chestnut mandibled toucan.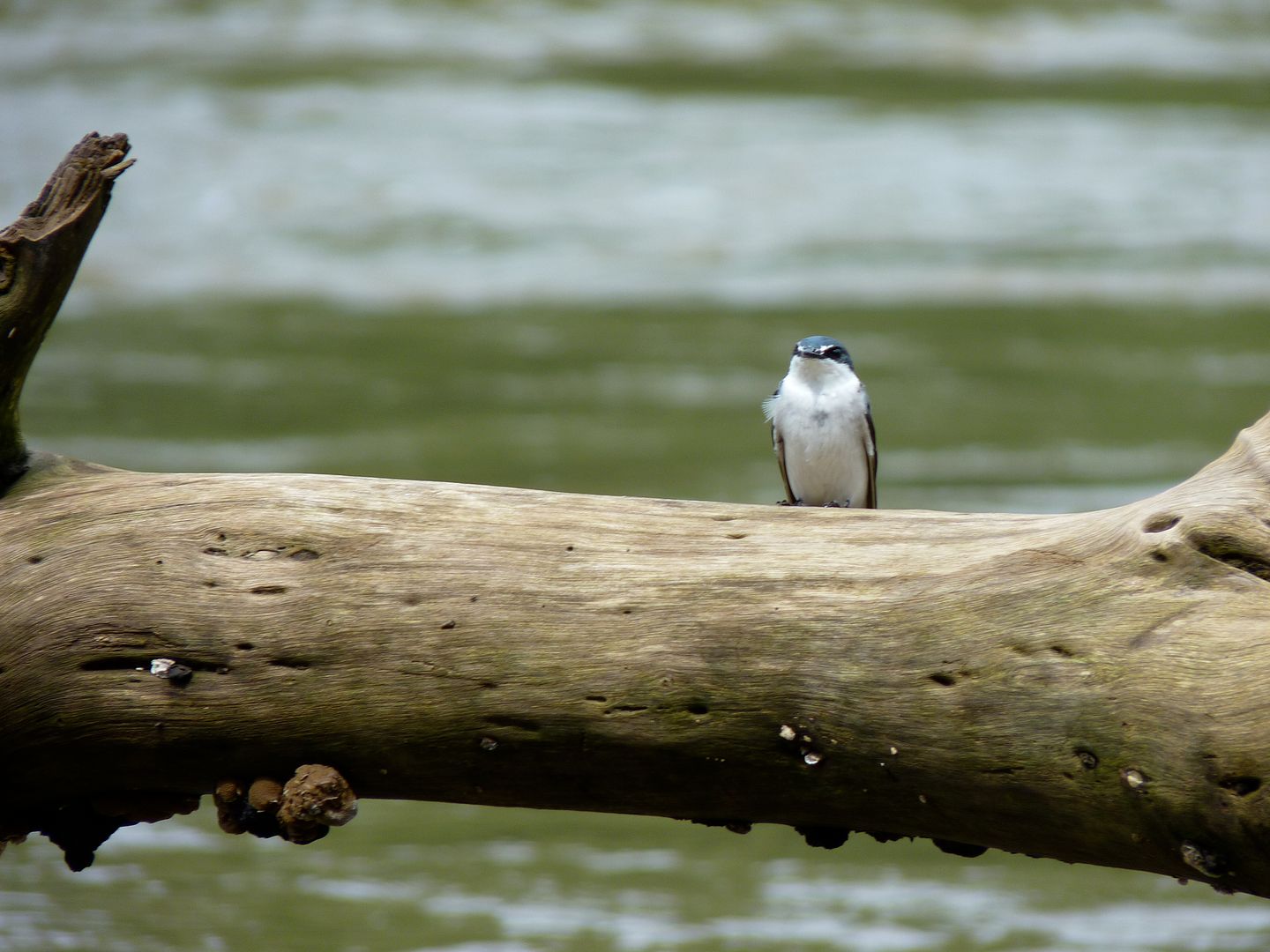 Mangrove swallow on the Sarapiqui River

An anhinga dries its wings along the river bank.

Blue crowned motmot. That's fun to say, isn't it? Motmot. This one sat on a branch near the deck where we were having breakfast our last morning in Costa Rica, up in the hills of Heredia.
I'll share more photos later on, and if you'd like to see some of the other wildlife I photographed on the trip, you can check out this post.