The ice on Lake Champlain is floating north in giant puzzle pieces today.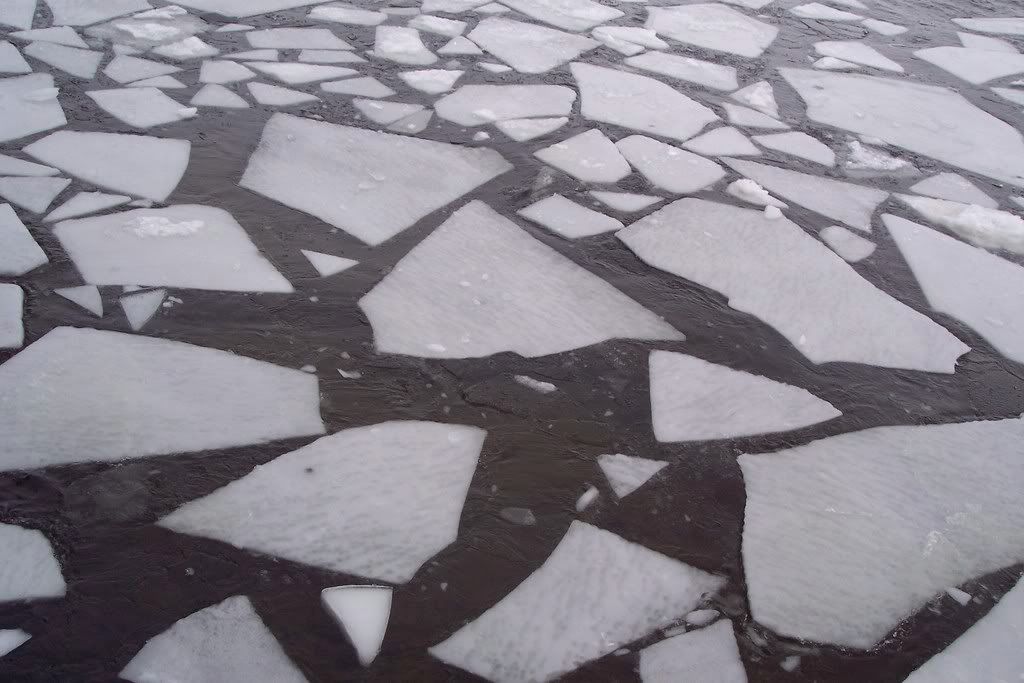 Some of these ice slabs are enormous — maybe 30 feet long.
There is a tiny part of me that thinks it would be fun to put on a big orange survival suit, climb onto one of them, flop down on my belly, and float all the way to Canada.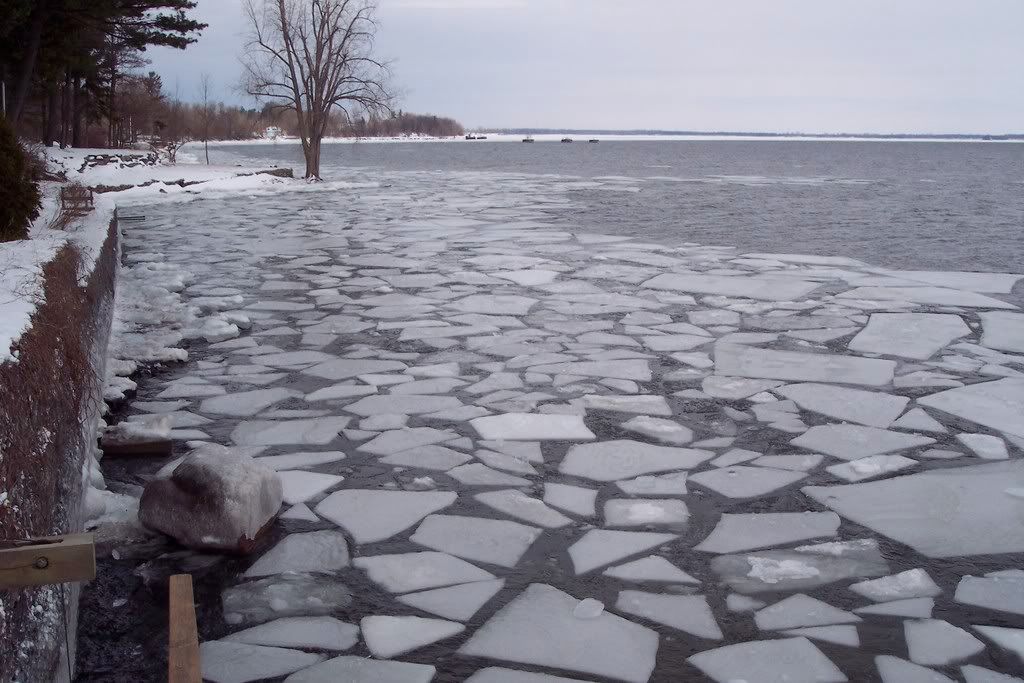 But all the other parts of me get cold easily and have vetoed that idea.
"Beside," my 11-year-old said, "Waves slosh over those ice chunks all the time, and I think they'd wash you off before you got to the border."
Instead, I'll be in the big chair by the window, watching the ice float north without me while I read Eric Larson's Thunderstruck with a cup of hot chocolate.