I've been a bad blogger this week, but I'll try to make up for it with an mega-post today. Here are many things on a Monday…
1. I had coffee this morning with Bonnie Shimko, a marvelous YA writer and, it turns out, a marvelous person. I've read her books but never met her until this morning, even though she lives in my area. Bonnie wrote the Lambda Award-winning LETTERS IN THE ATTIC and more recently, KAT'S PROMISE. It was wonderful to talk writing over an iced coffee and to laugh (and lament) about the agent search with someone who's been through it.
2. My parents visited this weekend for E's birthday, and we enjoyed the sunshine and the lake. They also brought me an unbelievable early book release gift — an antique powder horn from the 18th century. The gift came with a note from my main character…
Abigail, my MC in SPITFIRE carries her father's powder horn. It's an important symbol in the story and a part of my presentation for schools. Mom and Dad were at an antique show in the Finger Lakes and found this one, from the Kingston, NY area, dated 1787. Leave it to them to put the icing on the cake of this first book being published. These are the people who have believed in my writing since I could hold a pencil, and … (secret for LJ readers coming)… my mom is the artist who did the cover painting for SPITFIRE. You can visit her and see more of her work at her journal,
3. It's finally stopped raining in the Champlain Valley, so we spent a few great days camping in the Adirondacks with family and boating on Lake Champlain. Spending time outside here makes me so thankful to live in a place where there are still so many special, forgotten places.
My husband's brother and his family camp each summer in Wilmington, NY, so we spent a night with them and took a hike to Copperas Pond in the Adirondacks. (It's one of the stops in
Mystery Writer's journal
, but alas, the log book here also failed to go back as far as the date of her hike, so we'll have to keep waiting to get the older logs we've requested from the Department of Environmental Conservation.)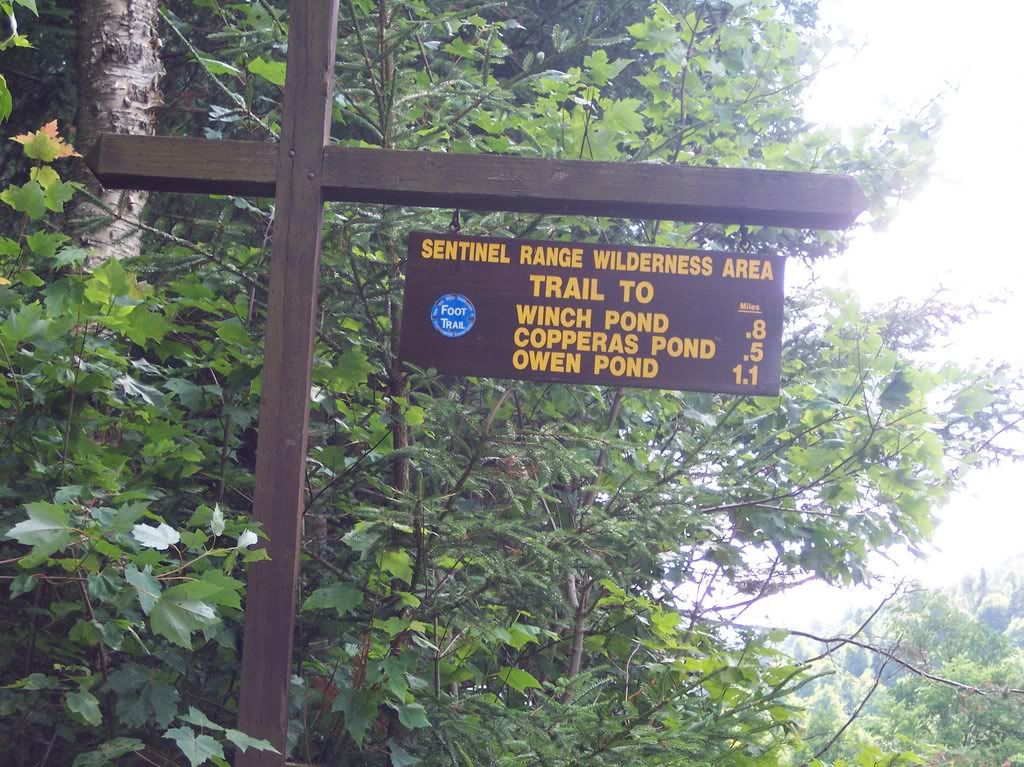 Copperas Pond is a cool blue gem in the shadow of the mountains, perfect for frog-hunting and swimming. My son made a friend while he was resting on a log in the water…
Temperatures passed 90 degrees this week, so we were thankful for the cool mountain water. Copperas Pond has some terrific cliffs that drop off into deep water, which means you can do this…
(That's me, when I finally got up the courage, after the 11-year-old had already done it five or six times.)
Yesterday, we took our little rowboat over to Valcour Island, the setting for SPITFIRE and a place I've always loved. There's a perfect pebbly beach on the south end of the island where the stones are smooth and warm.
There's also a rock wall on one side of the cove with a little cave in it, where we play Messner Rock Challenge.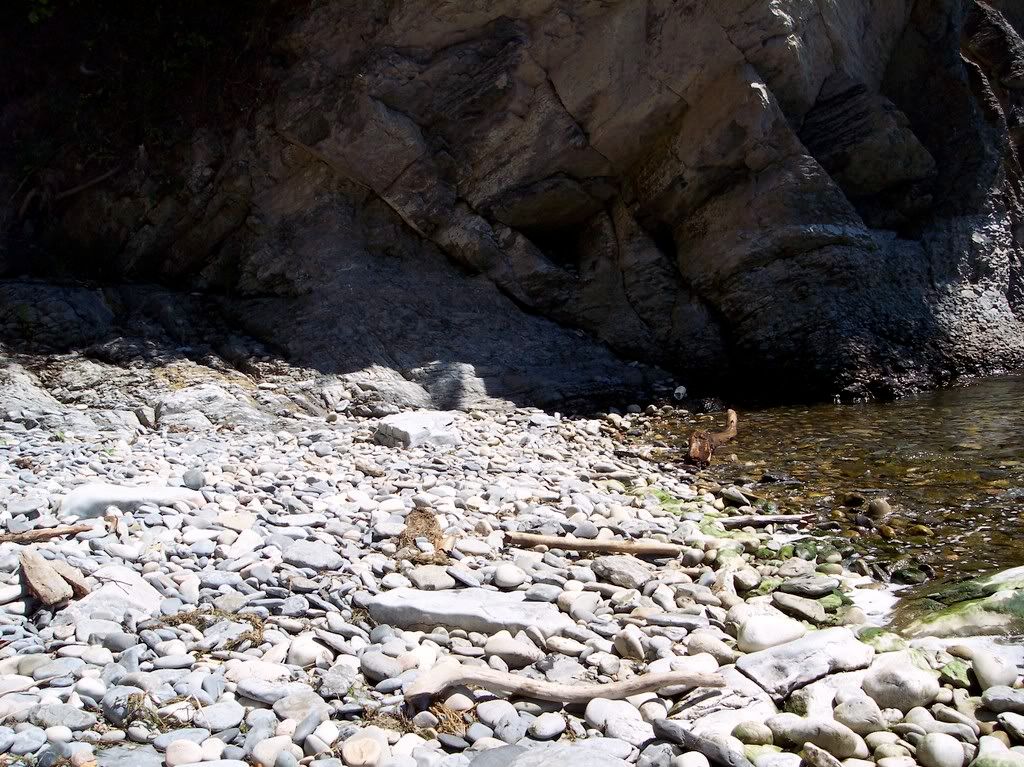 Here are the rules, in case you go there some day and want to play. See those pieces of driftwood on the beach? You have to stand behind the back stick if you're an adult and behind the front stick if you're a kid. Toss rocks, one at a time, and try to get them to stay in the little cave. Take turns. The first person to have three rocks stay in the cave wins. If someone knocks your rock out of the cave, you don't get credit for that rock. You have to have three rocks in there at the end to win. It's harder than it sounds because they bounce out. My husband won yesterday's game after about 15 minutes of rock tossing, and there were only this many rocks in the cave.
The ground next to the cave was another story…
I managed to get just one rock into the cave, which was promptly knocked out by someone (can't remember who) who laughed a sinister laugh. Here's hoping you have better luck if you get a chance to visit Valcour Island some day…