My talented friend, art teacher Scott Given, has been getting his portfolio together for the NE SCBWI conference and was looking for new illustration ideas a while back. "How about a lonely sea monster?" I tossed out. (One of my picture book manuscripts is about just such a sea monster.) And look what showed up in my email today…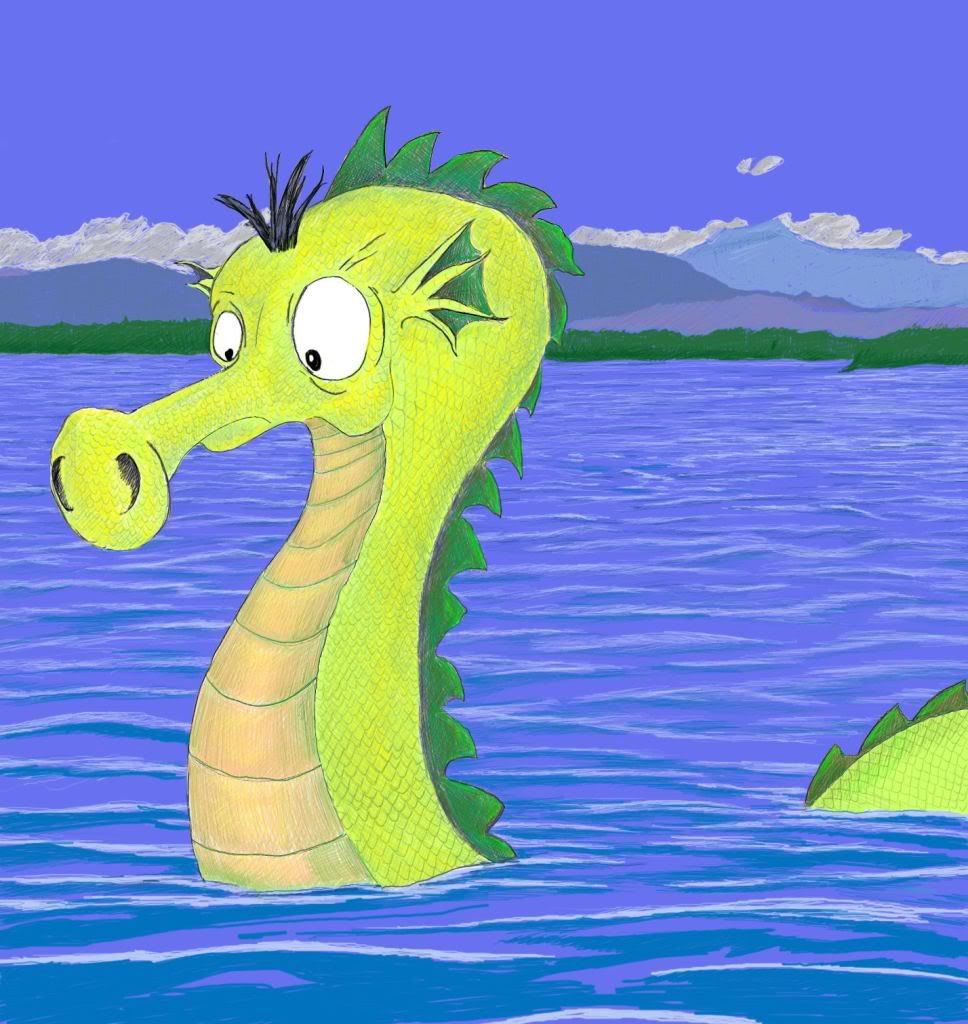 I'm always in awe of illustrators…how they can conjure scenes and sea monsters out of thin air.
Isn't he the cutest fellow? I want to pinch his little sea monster cheeks and feed him cookies.