When the sun came up over Lake Champlain yesterday, there was a solid layer of ice from my house to the island about a mile off shore. This time of year, we watch the lake with great interest because if it freezes the right way — with no ripples or snow or big chunks of ice sticking up — then our backyard is suddenly many, many acres larger. When the ice gets thick enough, we love skating and cross country skiing out on the lake.
And so we watch. And wait. But there are some false starts. Often, the lake freezes and then breaks up again a number of times before it stays frozen.
When I left for school yesterday, I had a feeling it would probably be one of those "not-really" days. Sure enough, when I got home, the lake was striped with dark cracks, with water seeping up into the new snow.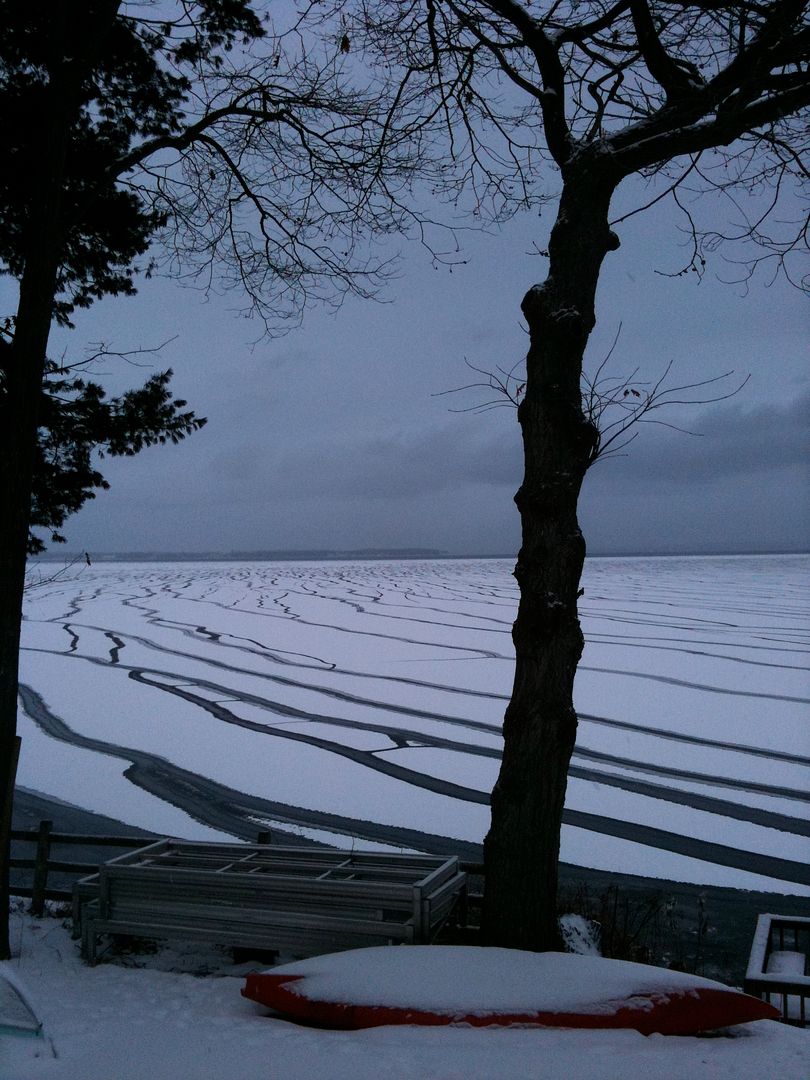 We went outside for a bit and listened. The lake was chirping as the wind picked up and the bigger pieces fractured. Little by little, tiny waves bit away at the ice.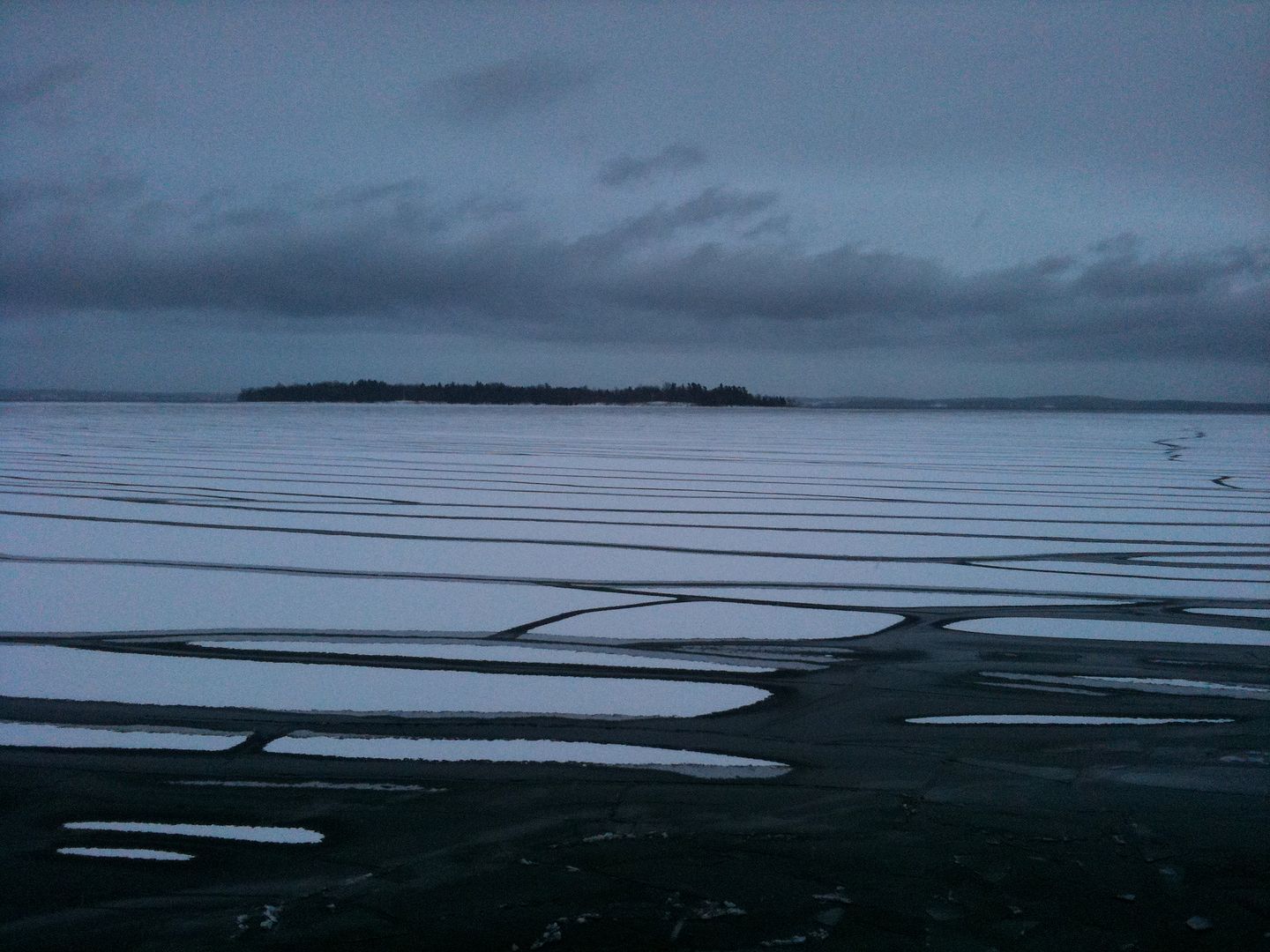 We listened and watched until it got too dark and too cold, then went in for dinner. And this morning…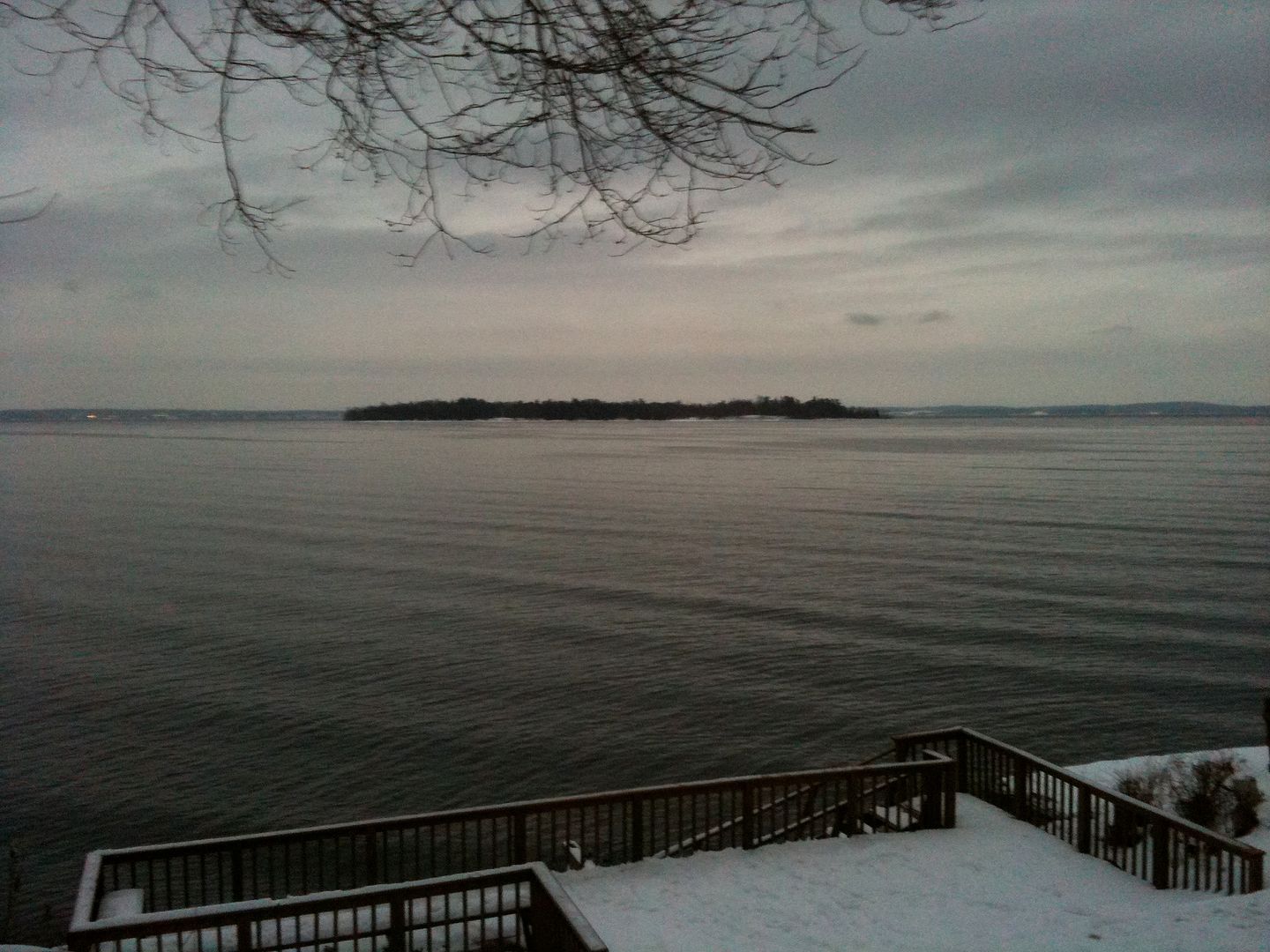 Open water. And we start all over again.