The temperature here dropped below ten degrees Thursday night, so I woke up Friday to the first real ice fog of the year over Lake Champlain. I stood and watched the sky change for so long, I was almost late for school. But I think I could have used these photos as my excuse…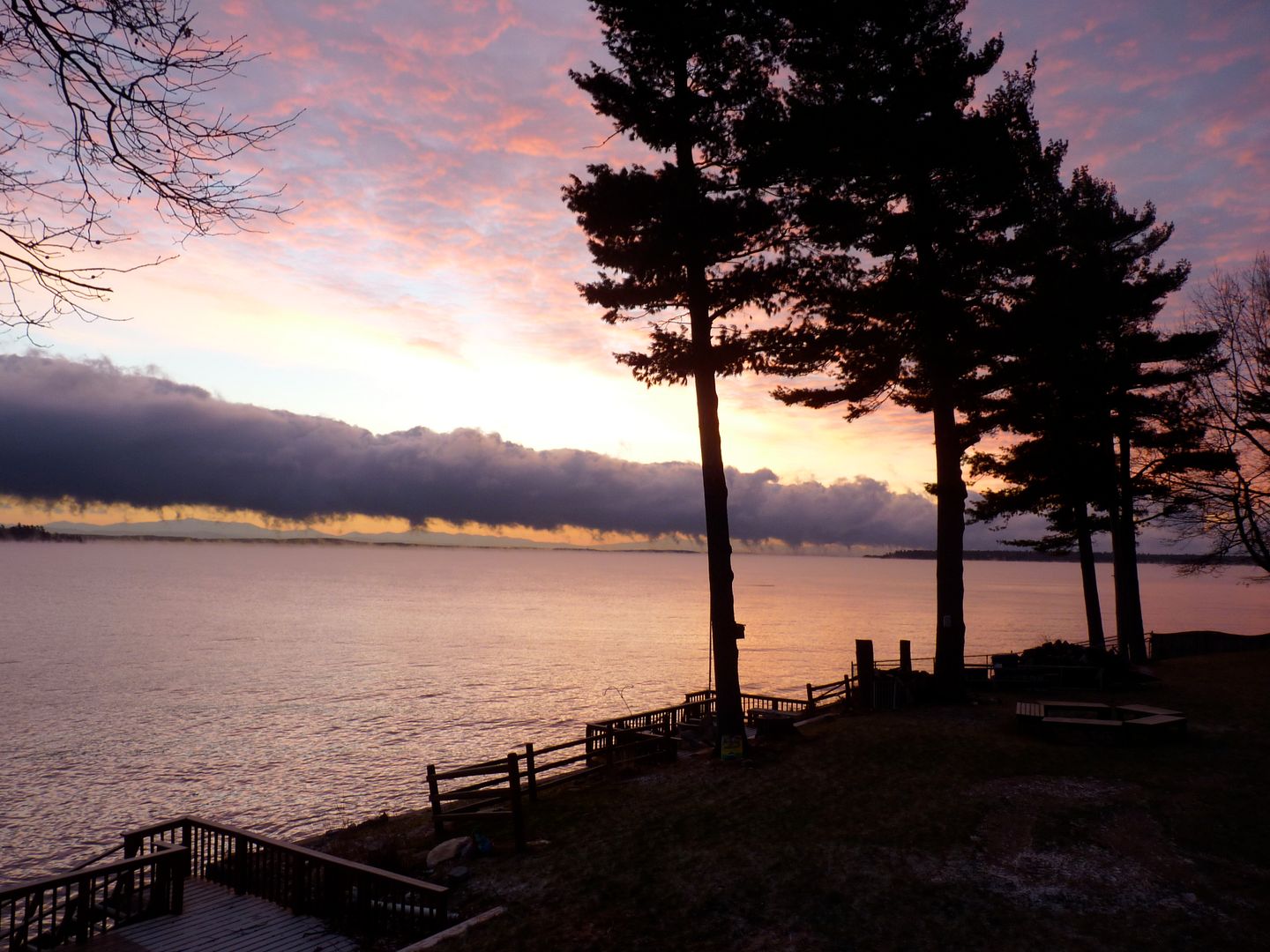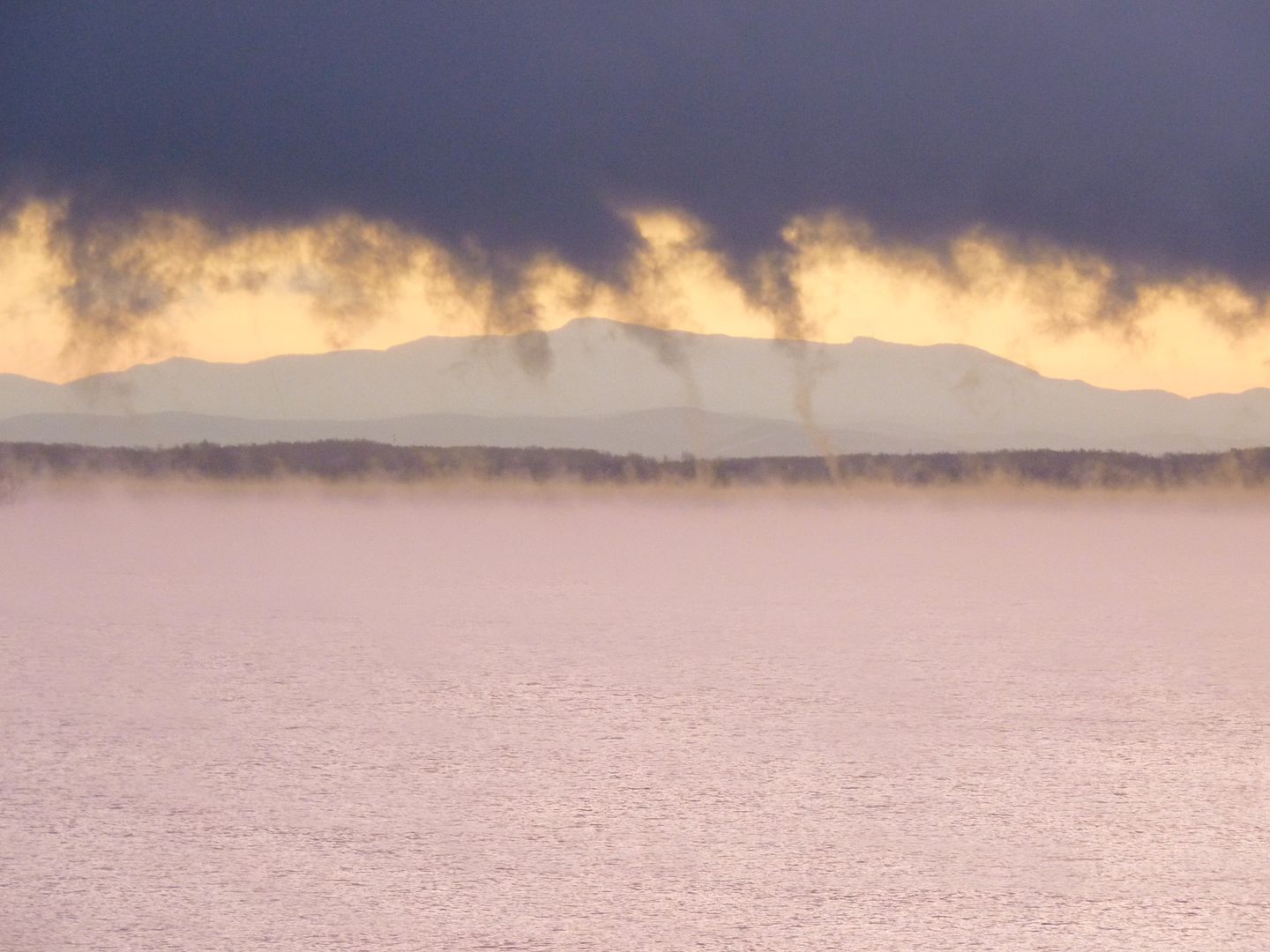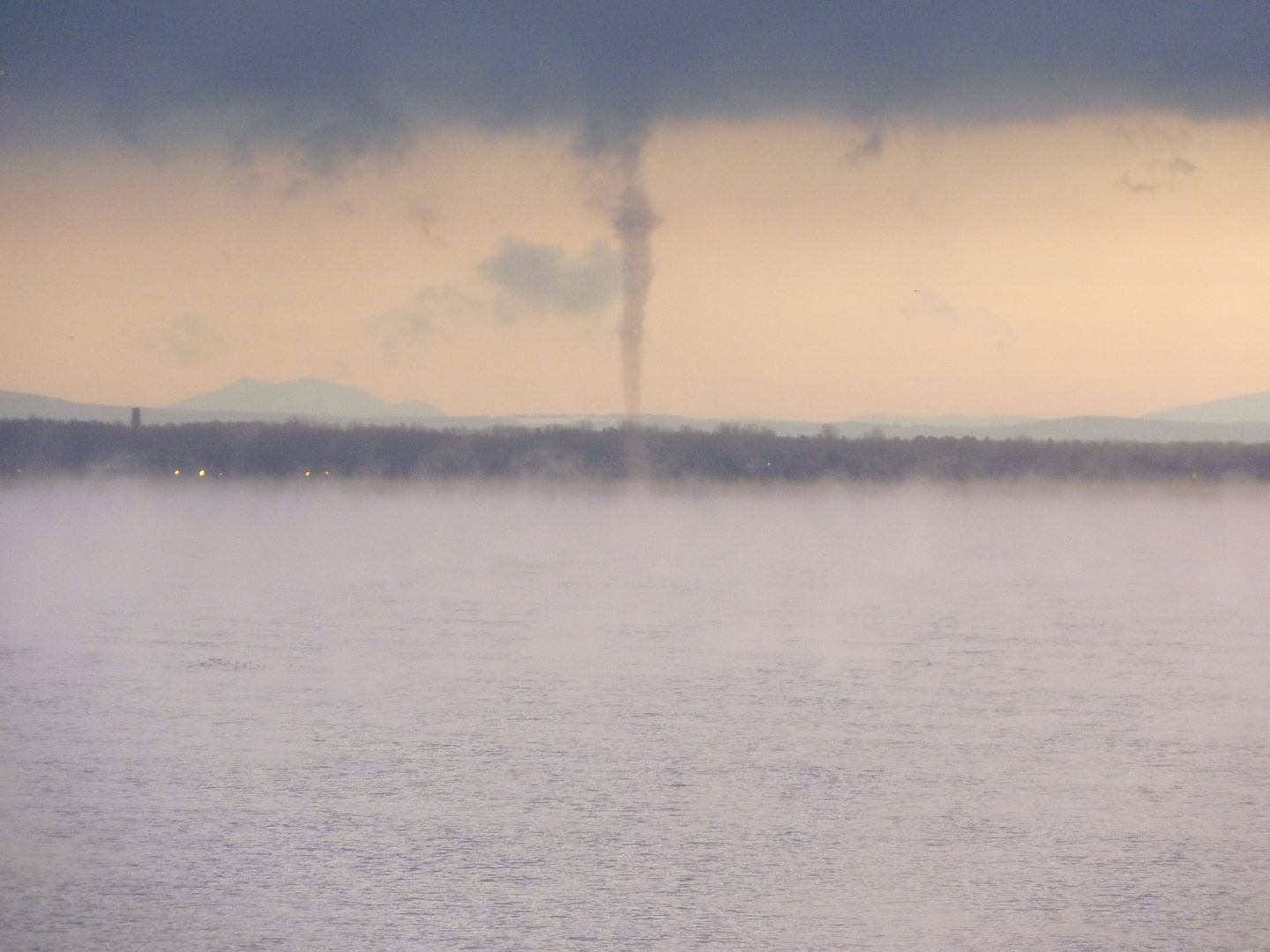 Doesn't this look all the world like a tornado or waterspout? I can't offer a scientific explanation, but it sure looked cool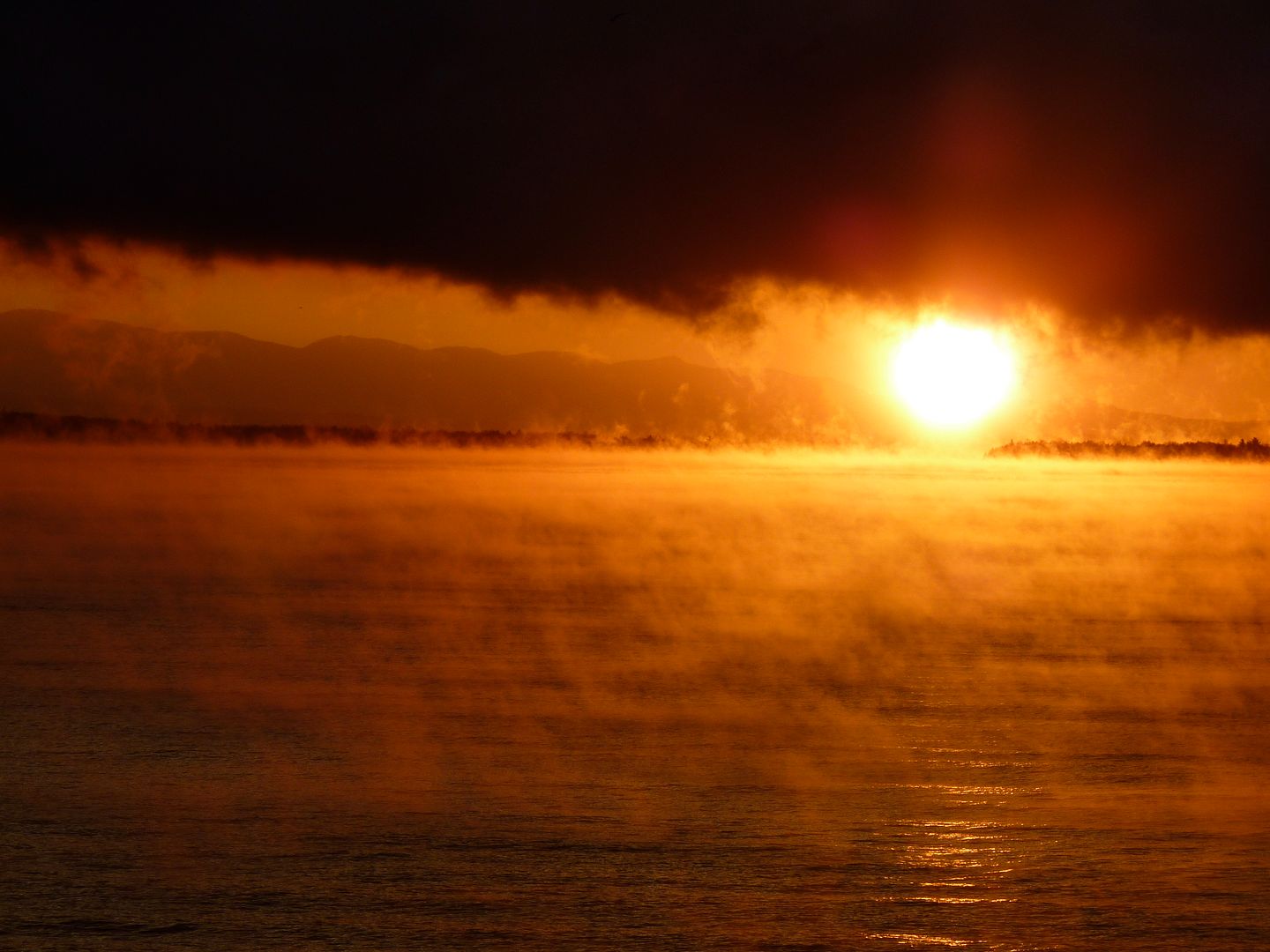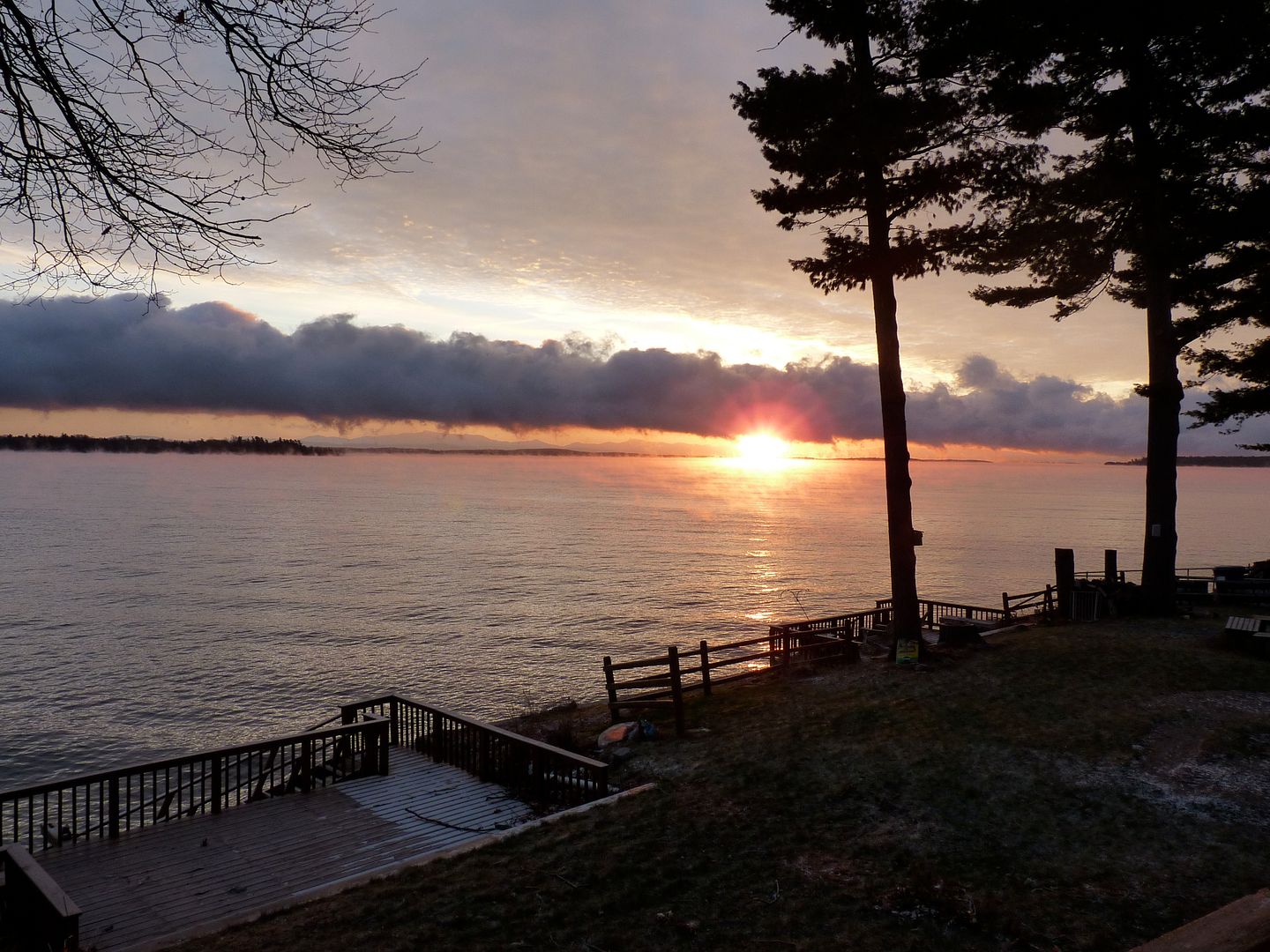 School (yes, I did manage to make it on time) brought a day of Colonial America research & diary writing with my 7th graders and a lunch hour Skype chat with Alison Follos' 6th graders at North Country School in Lake Placid. They'd read the first chapter of SUGAR AND ICE and were excited to ask questions.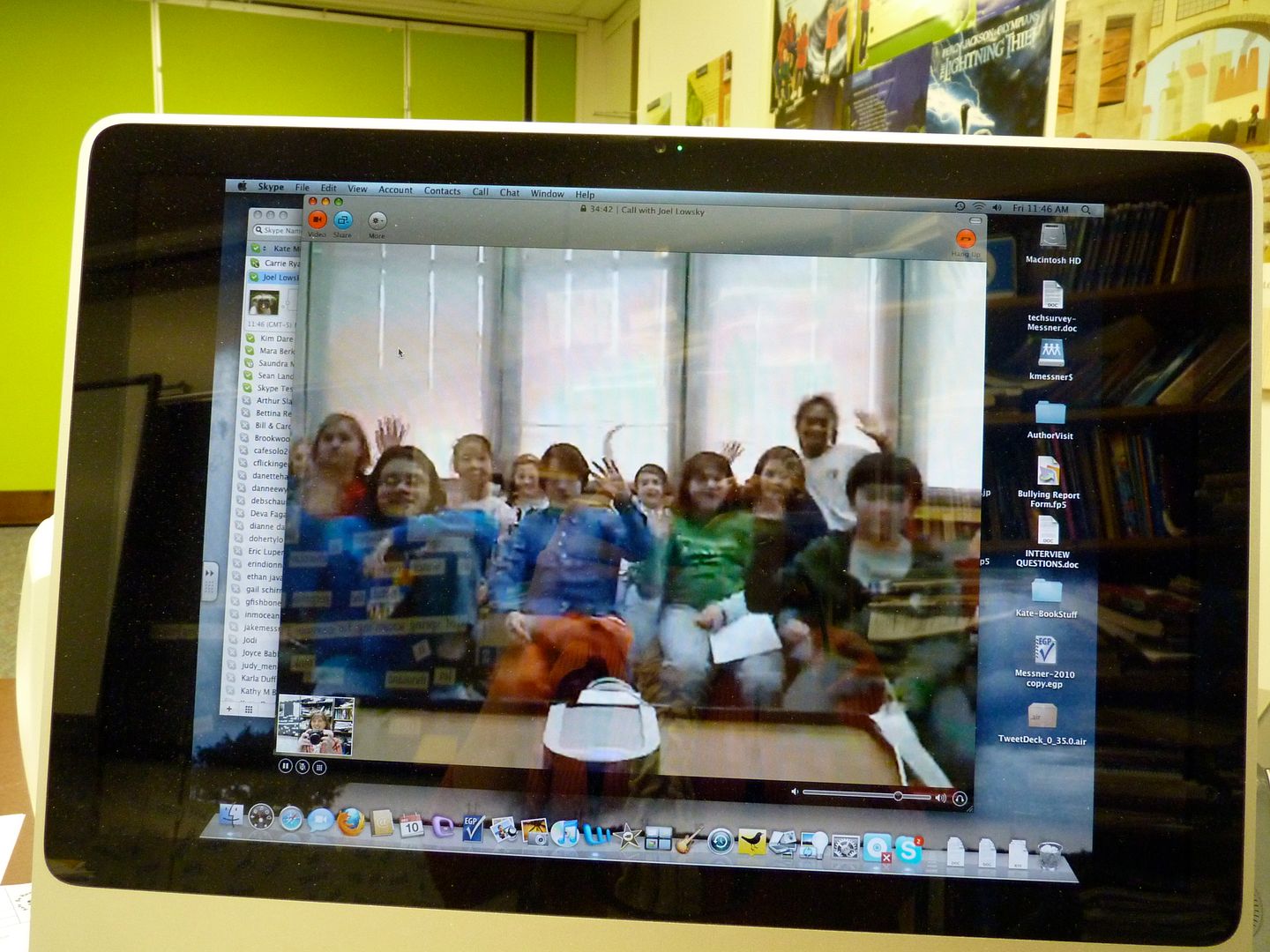 After dinner, it was off to visit the kids at the North Country Skating Club in Rouses Point, where I signed lots of books, and autographed my first skate!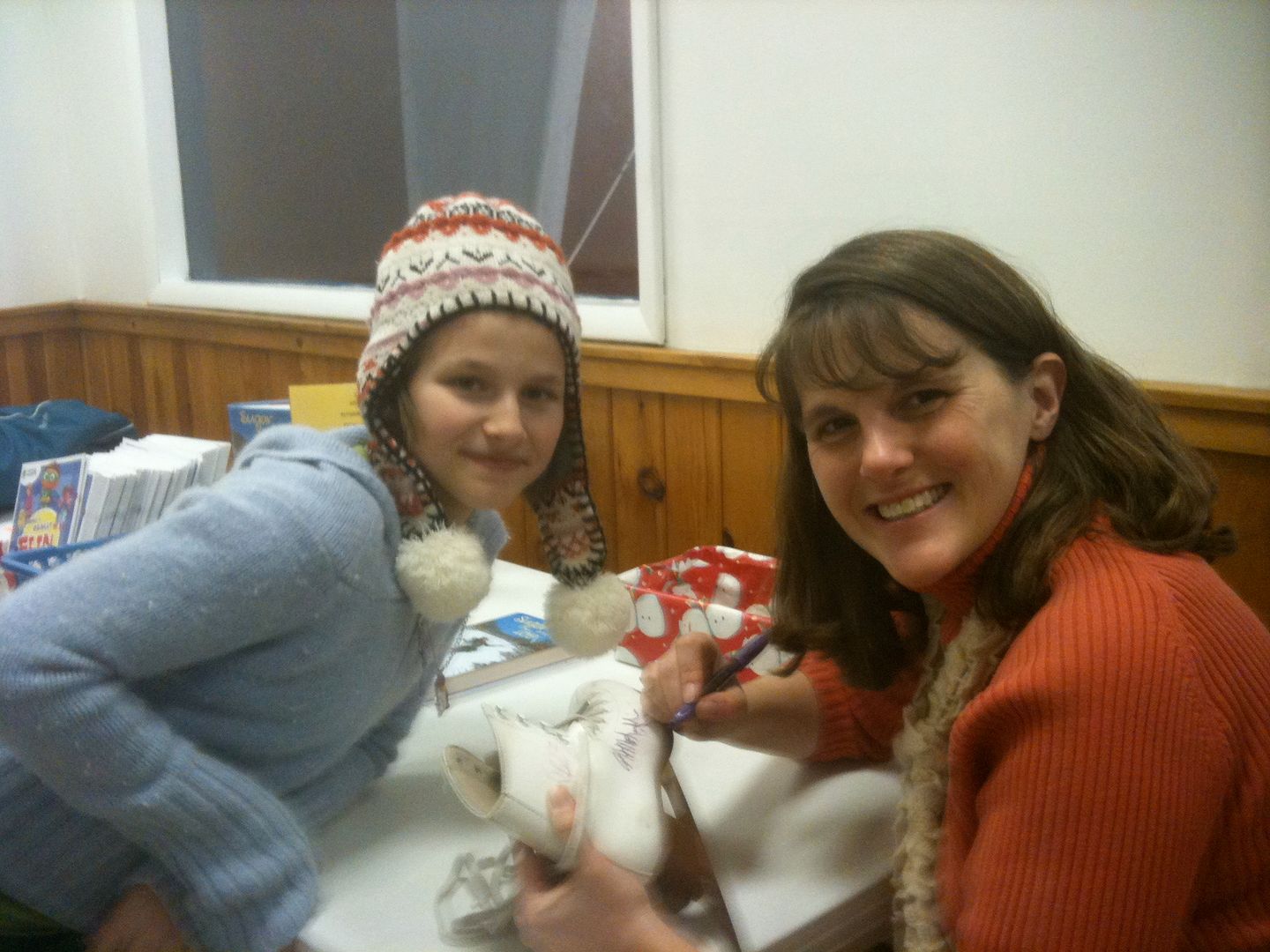 Here I am with Miranda. I told her she needs to read Rebecca Stead's WHEN YOU REACH ME, partly because the main character shares her name but mostly because it is amazing.
This afternoon, it's off to Lake Placid for the official SUGAR AND ICE book launch at The Bookstore Plus from 3-5. It's part of the village's Holiday Stroll, so Main Street will be all decked out for the holidays. Can't wait!